Traditional style, rapid-fix, natural slate ridge.
Premium natural slates
Quick easy install
Fixing holes pre-drilled and fixings included
6000mm2 per metre free air fortuitous ridge ventilation
2 x RidgeFix screws with washer provided 
No need for roll out
500mm length (less minimum 125mm lap)
185mm wide wings
Available in 145mm wing length for small roofs.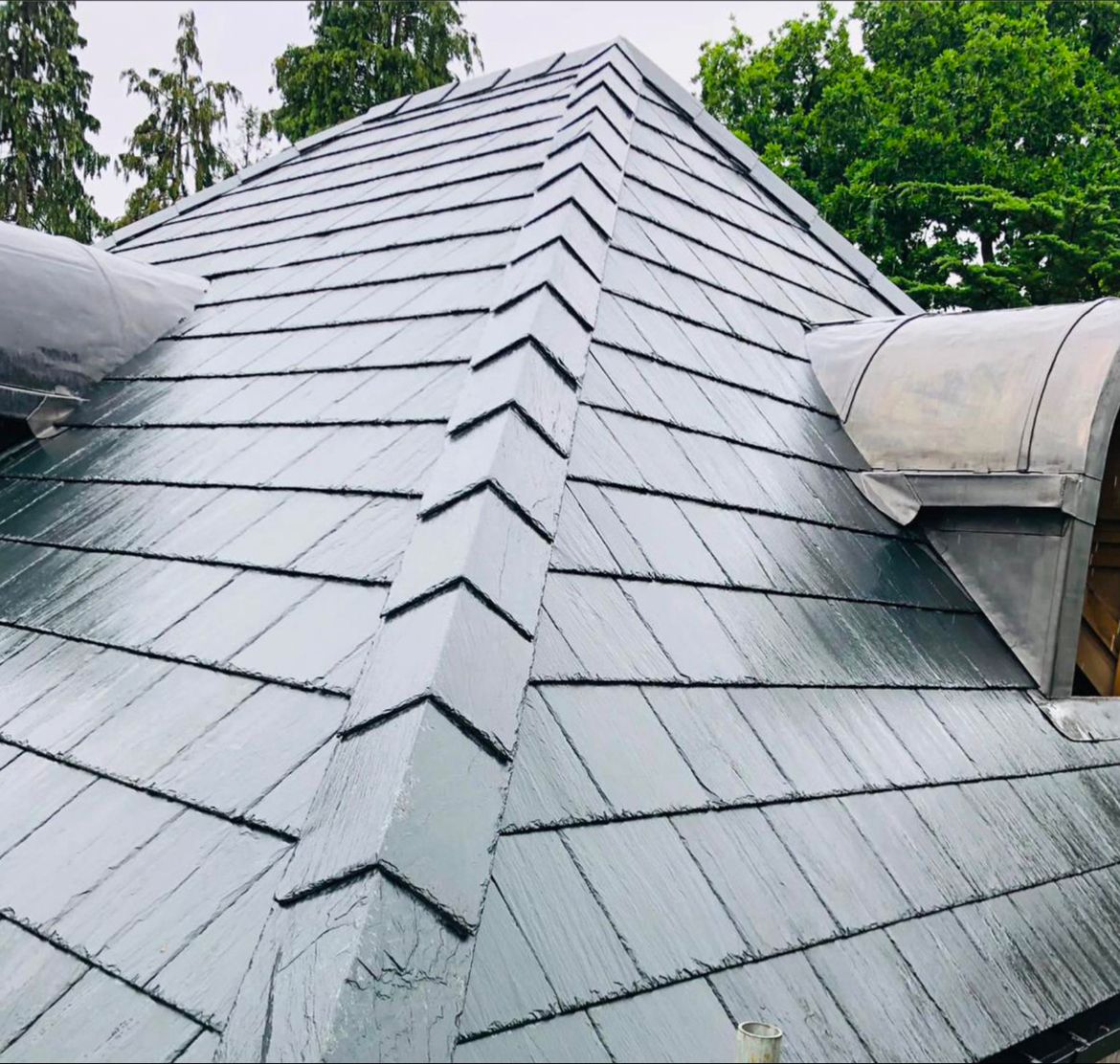 Overlap RealRidge is a vented ridge tile for slate roofs. Our dry ridge tiles can be installed very easily using our innovative overlap system and provided fixings. Our dry slate ridge tiles are manufactured from premium phyllite slates to be extremely durable and look fantastic. 
The overlap system is perfect for a slate hip roof, slate ridge or ridge hip junction using our ridge cap. 
Above 35º roof pitch - Hip and ridge minimum lap 125mm (375mm cover) or 2.66 ridge per linear metre
Below 35º roof pitch - Hip and ridge minimum lap 150mm (350mm cover) or 2.86 ridge per linear metre
Slate Ridge/Hip Tiles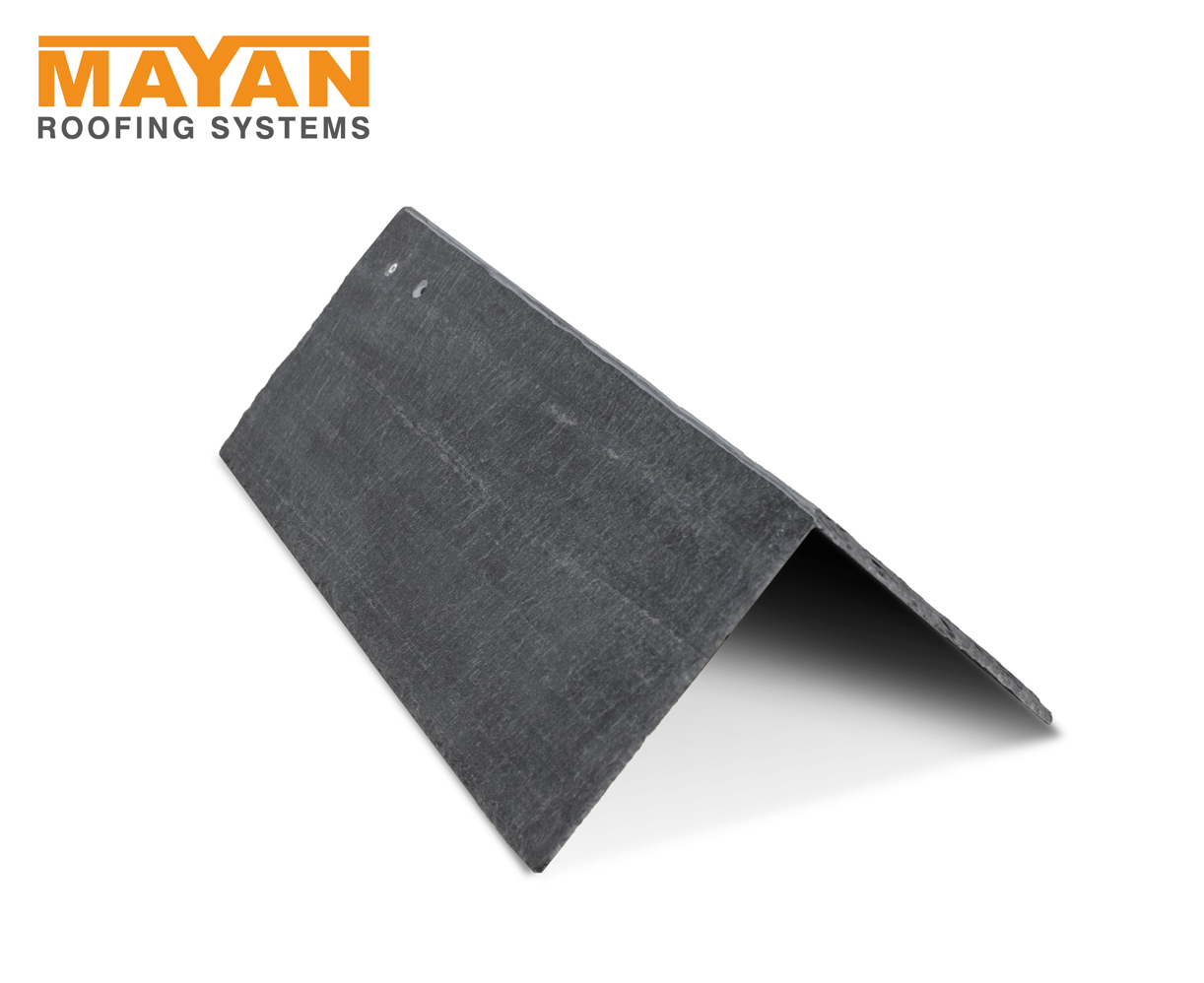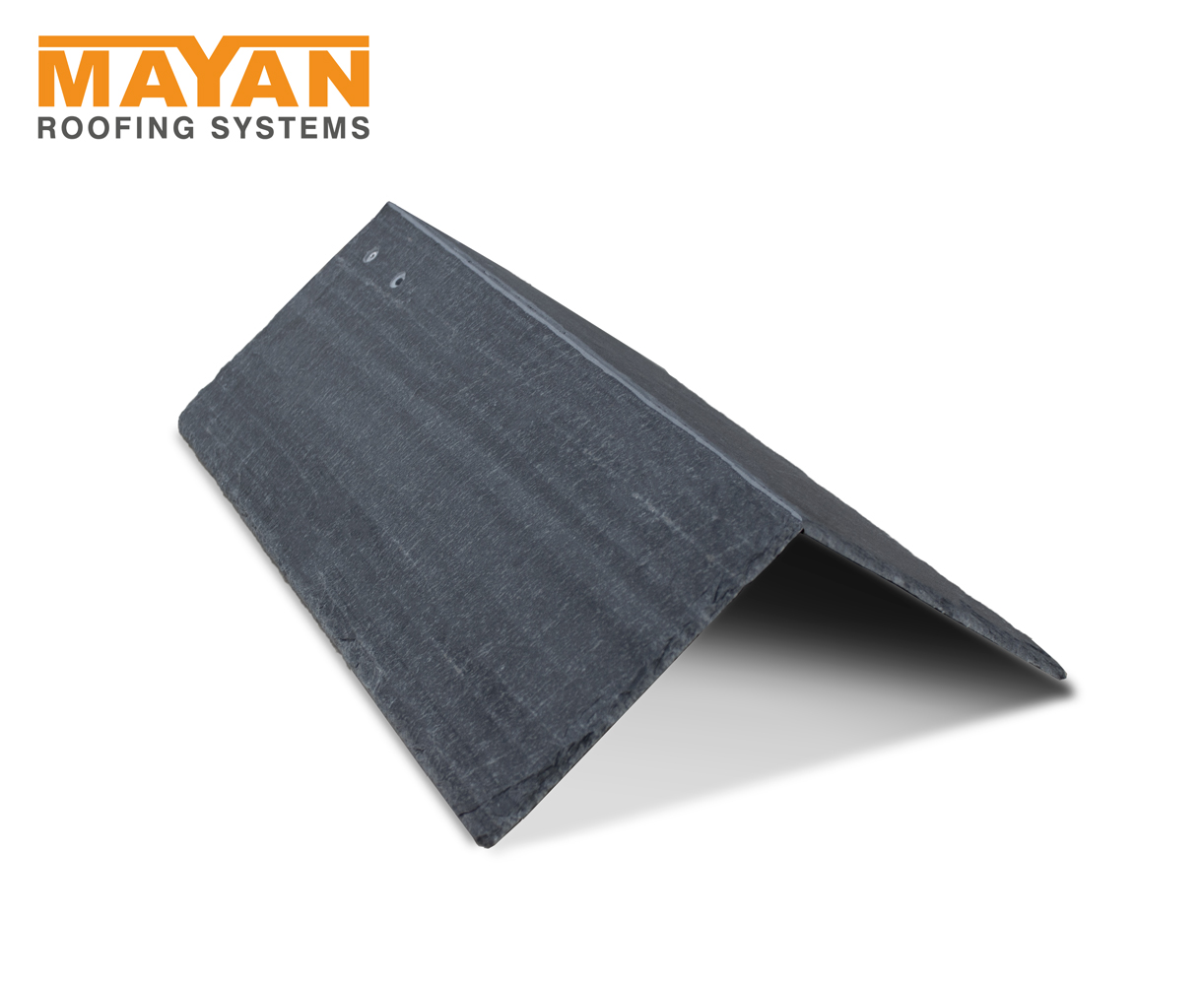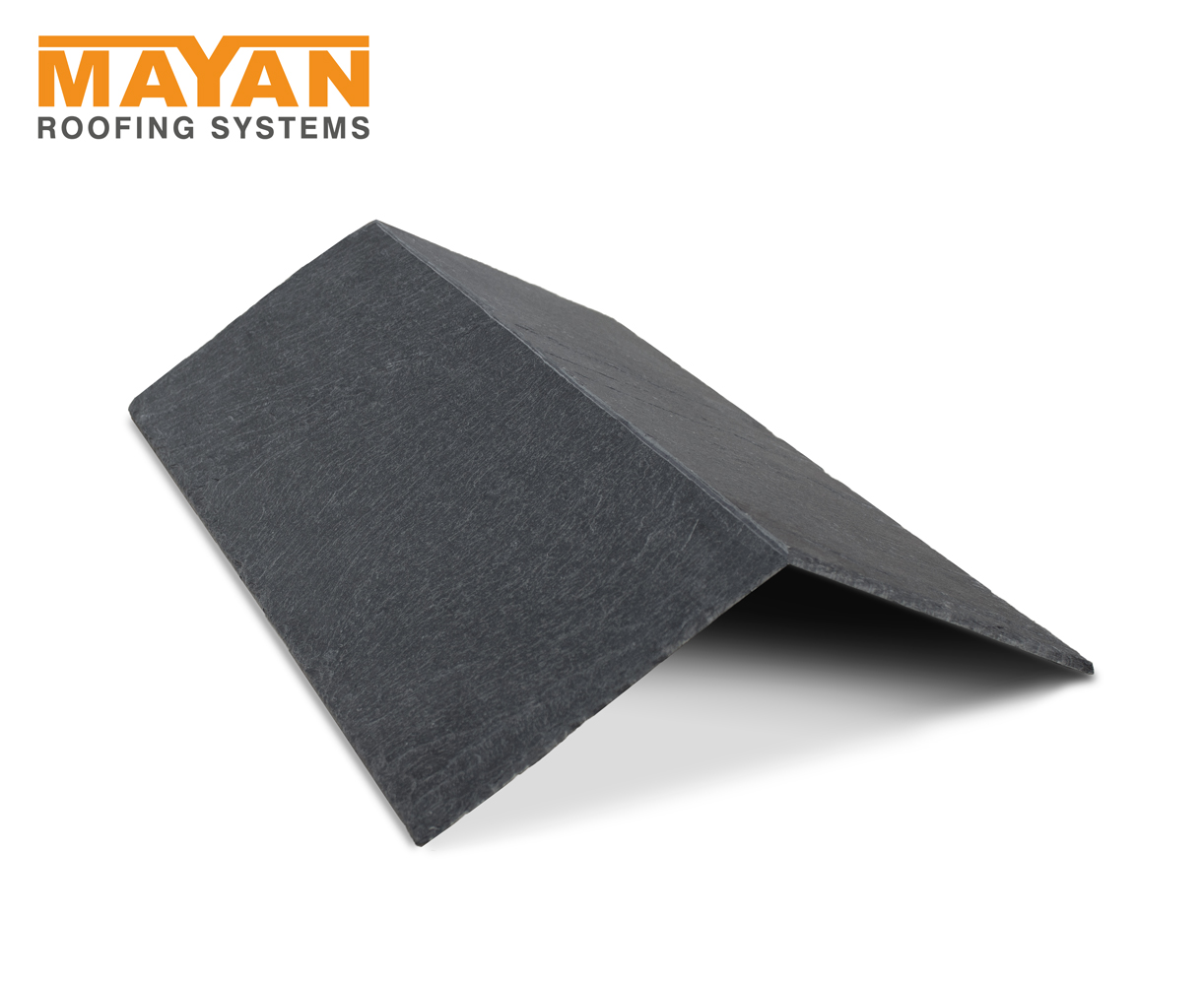 Low Pitch Slate Ridge/Hip Tiles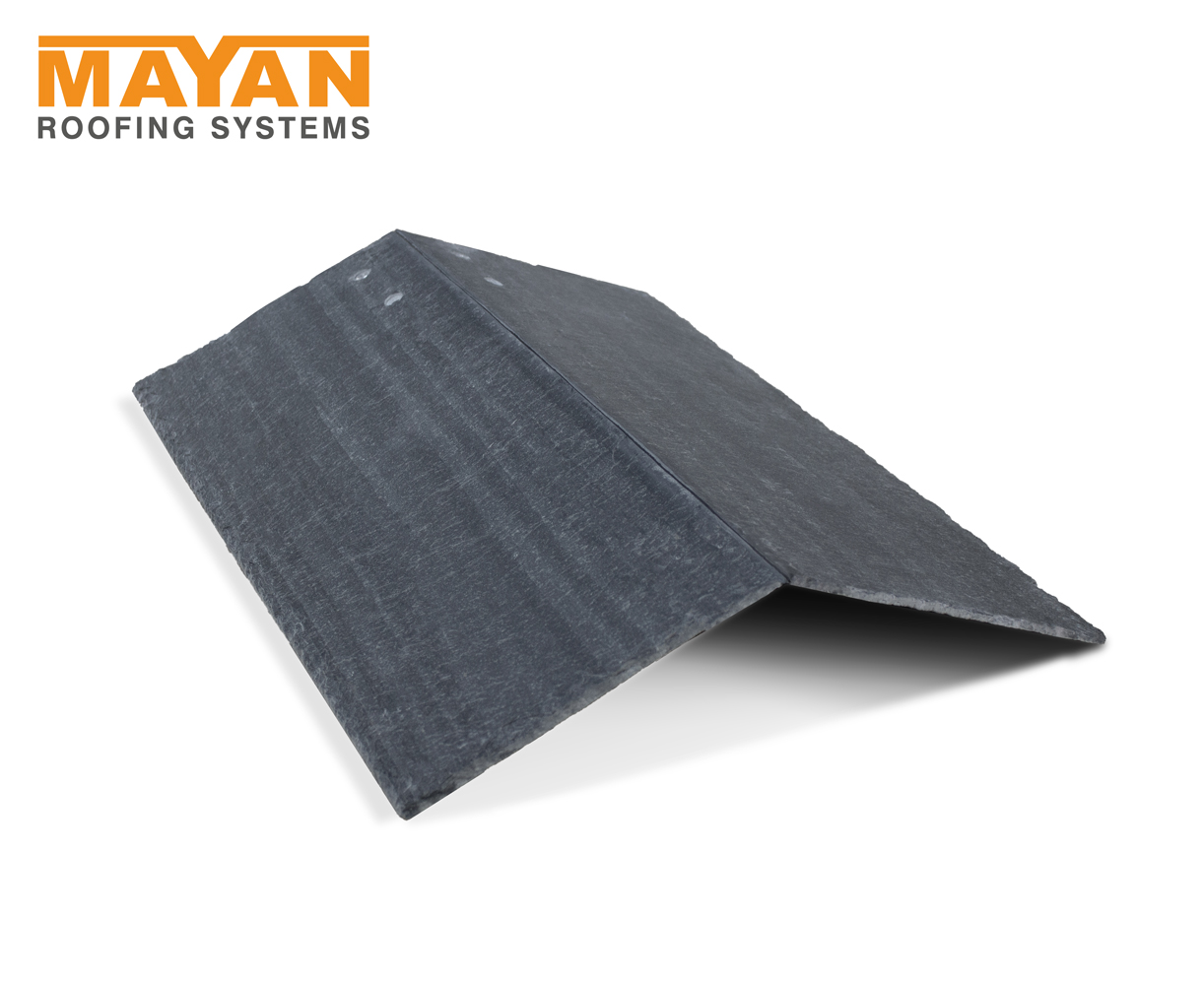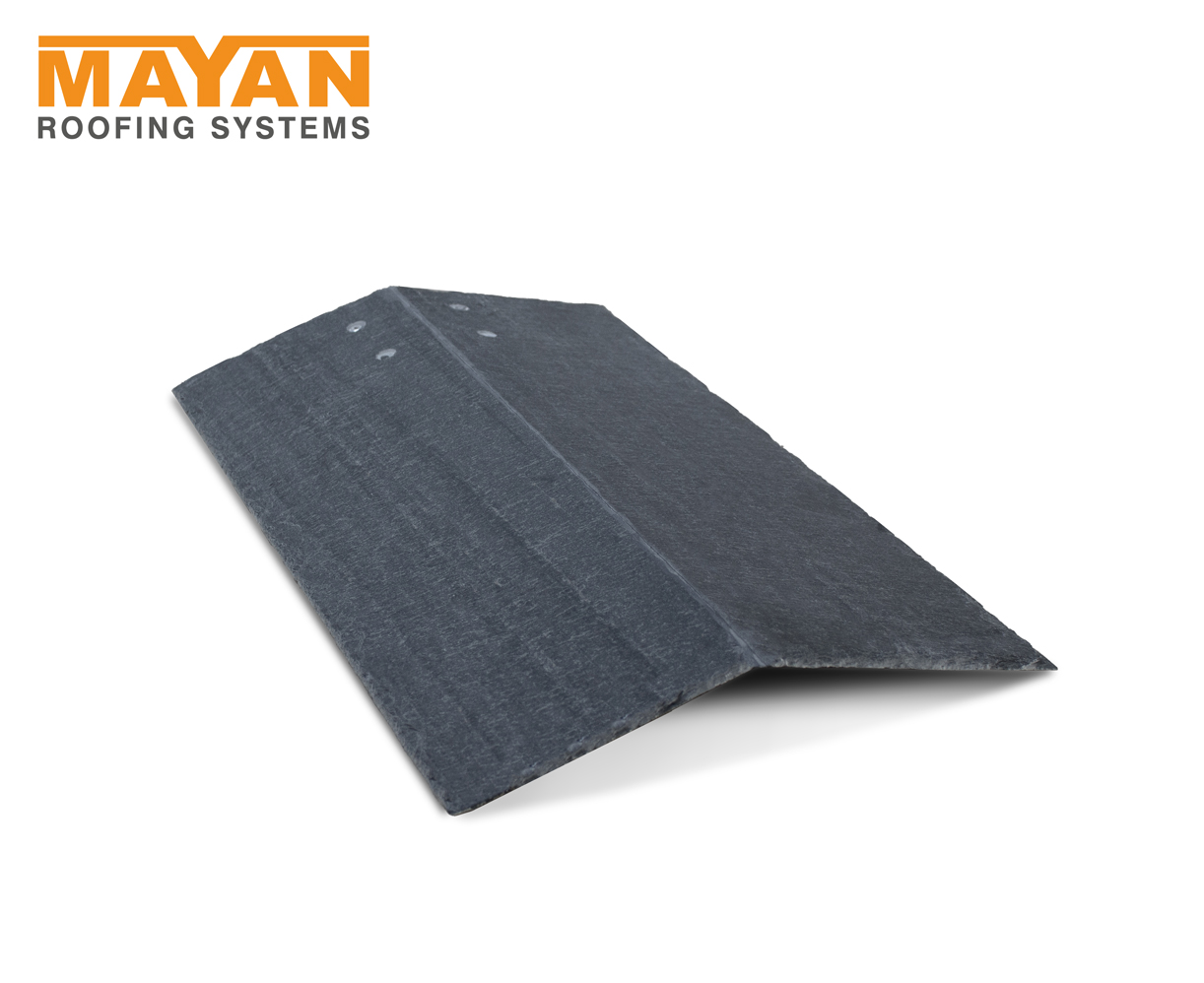 Block Ends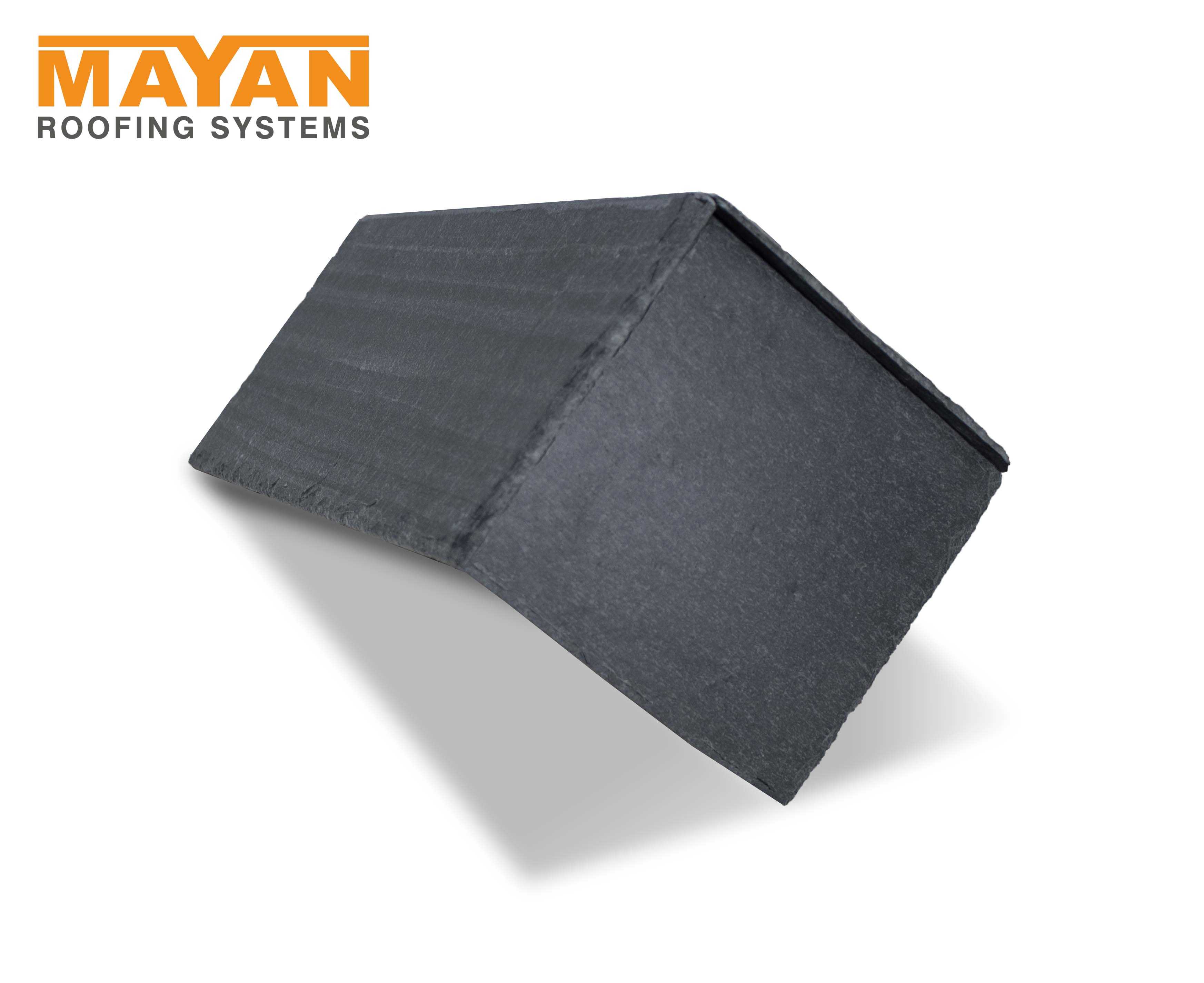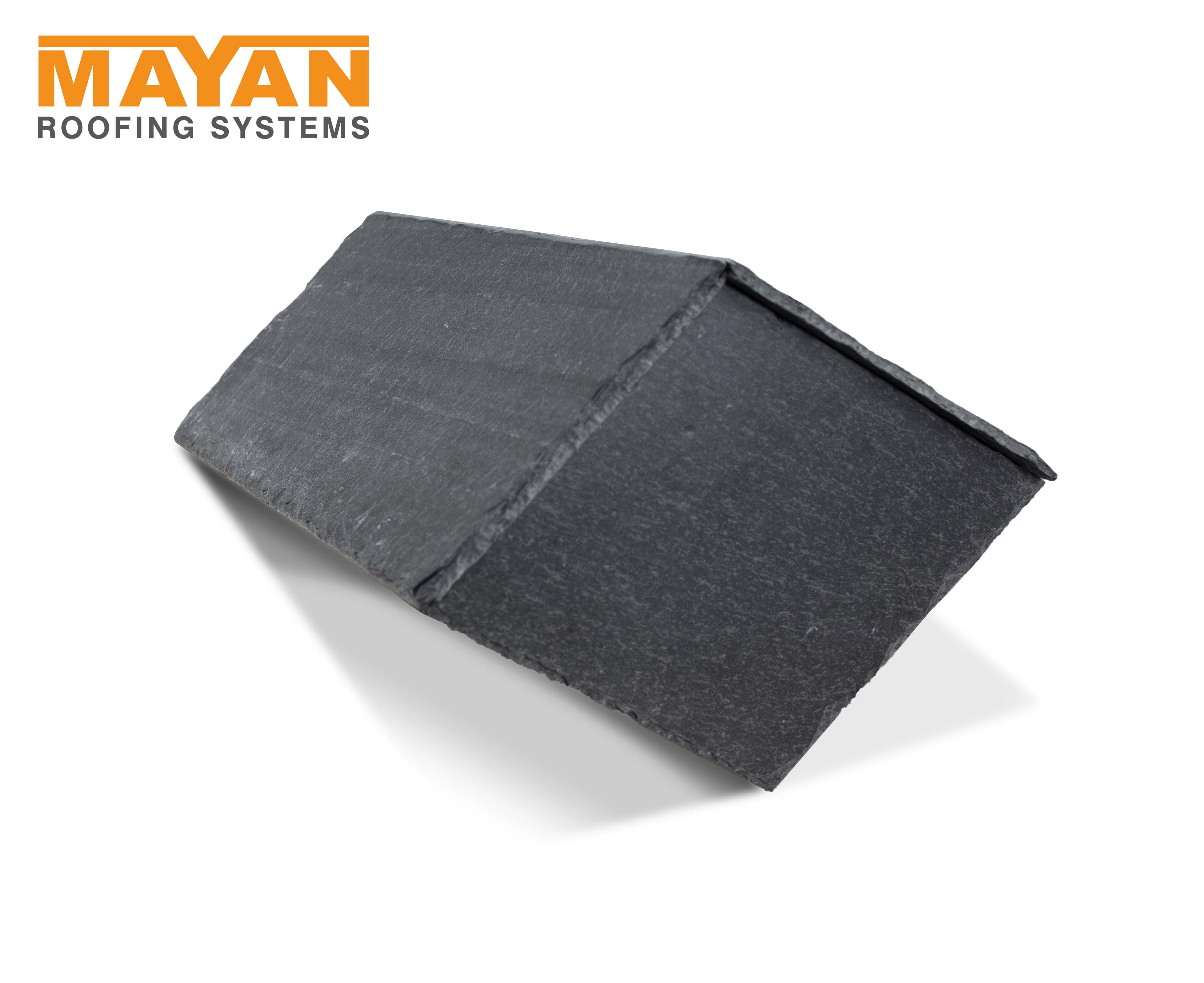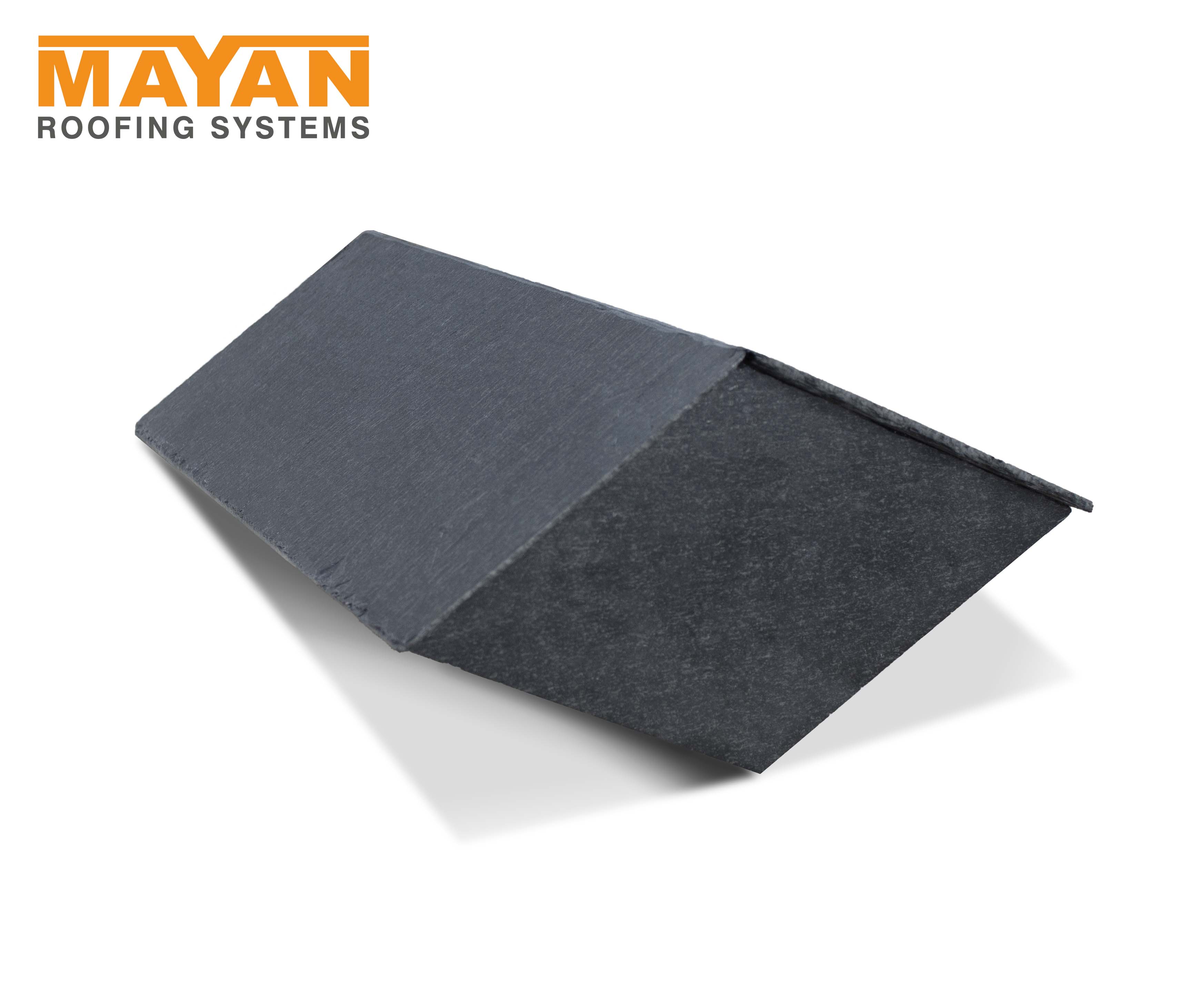 Hip Ends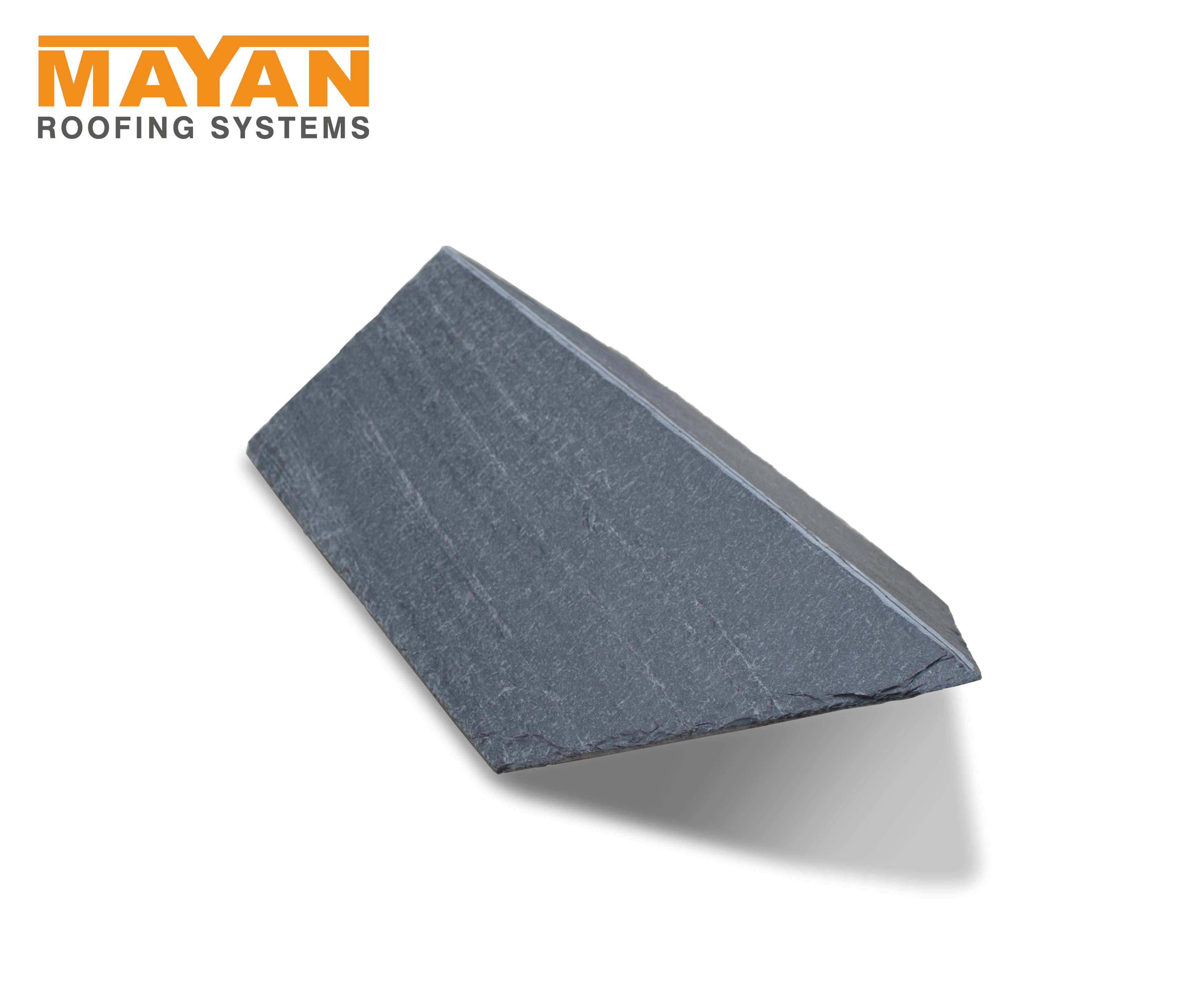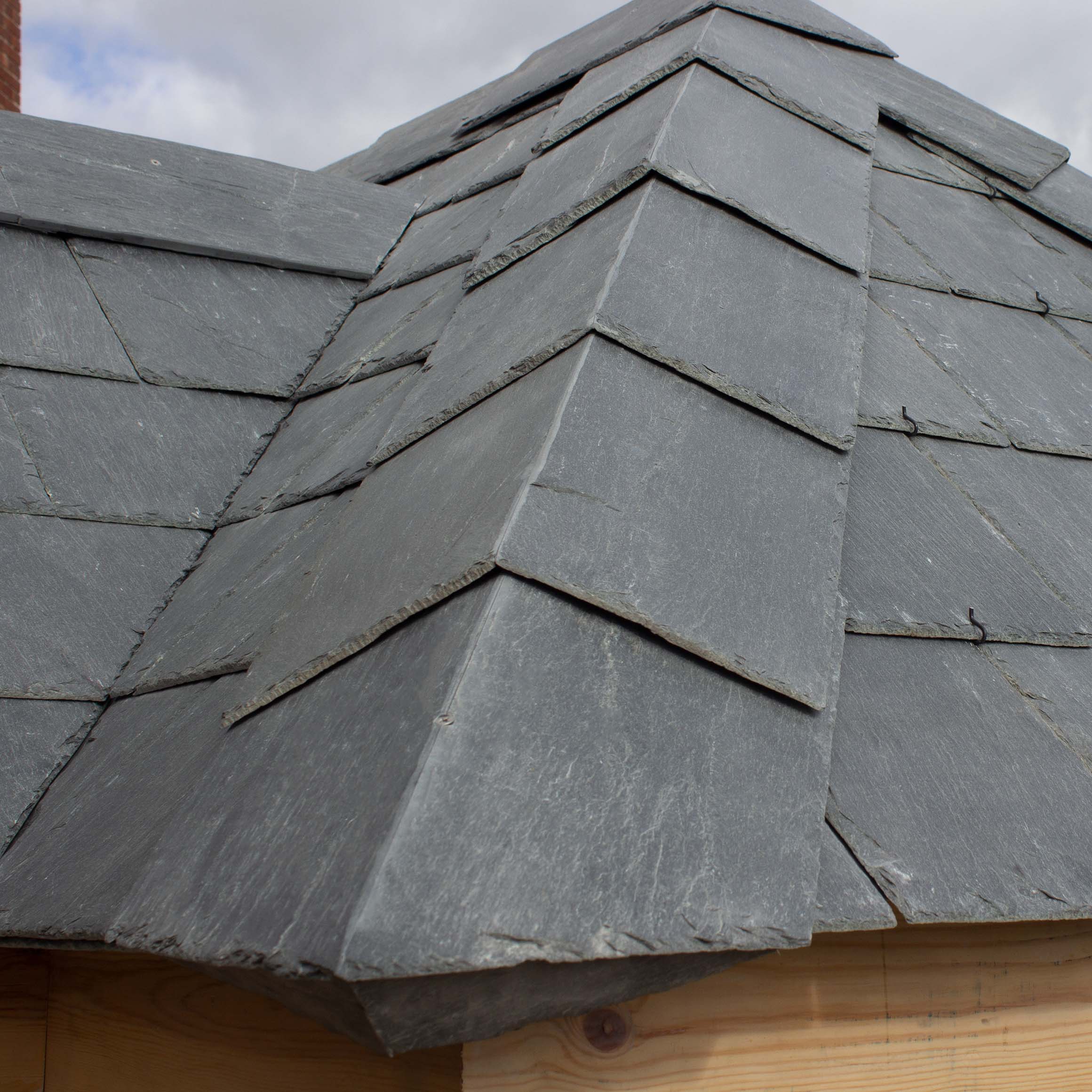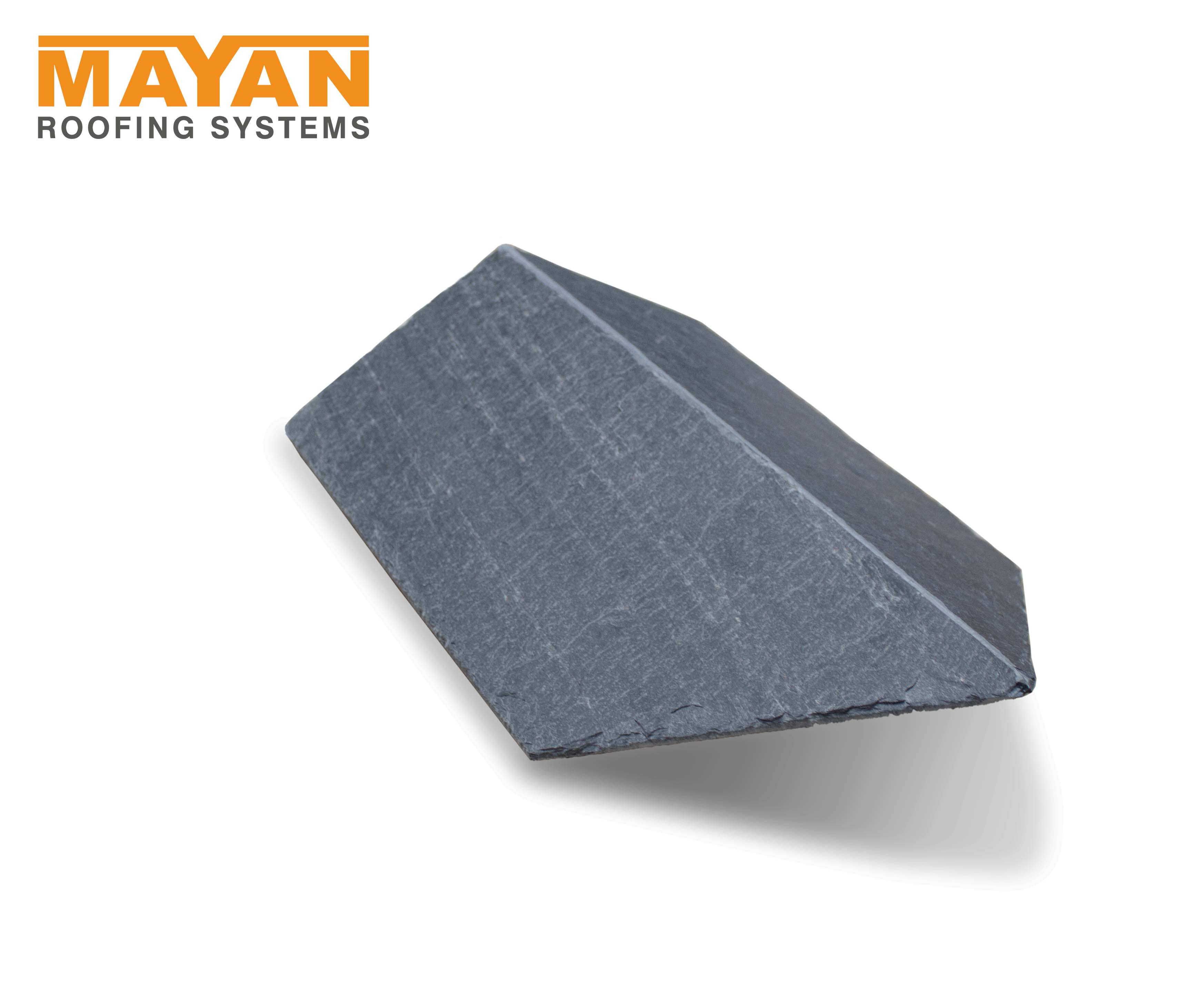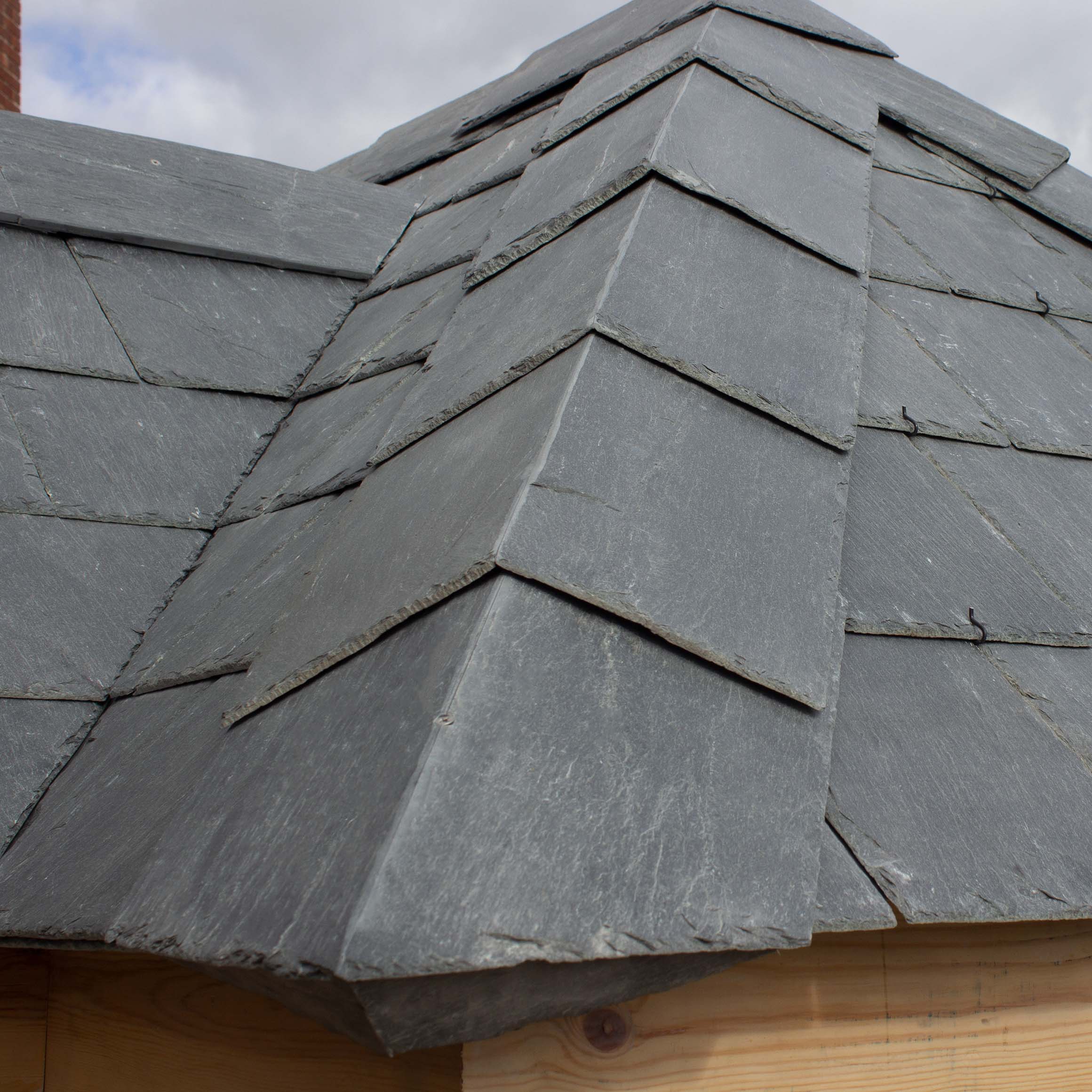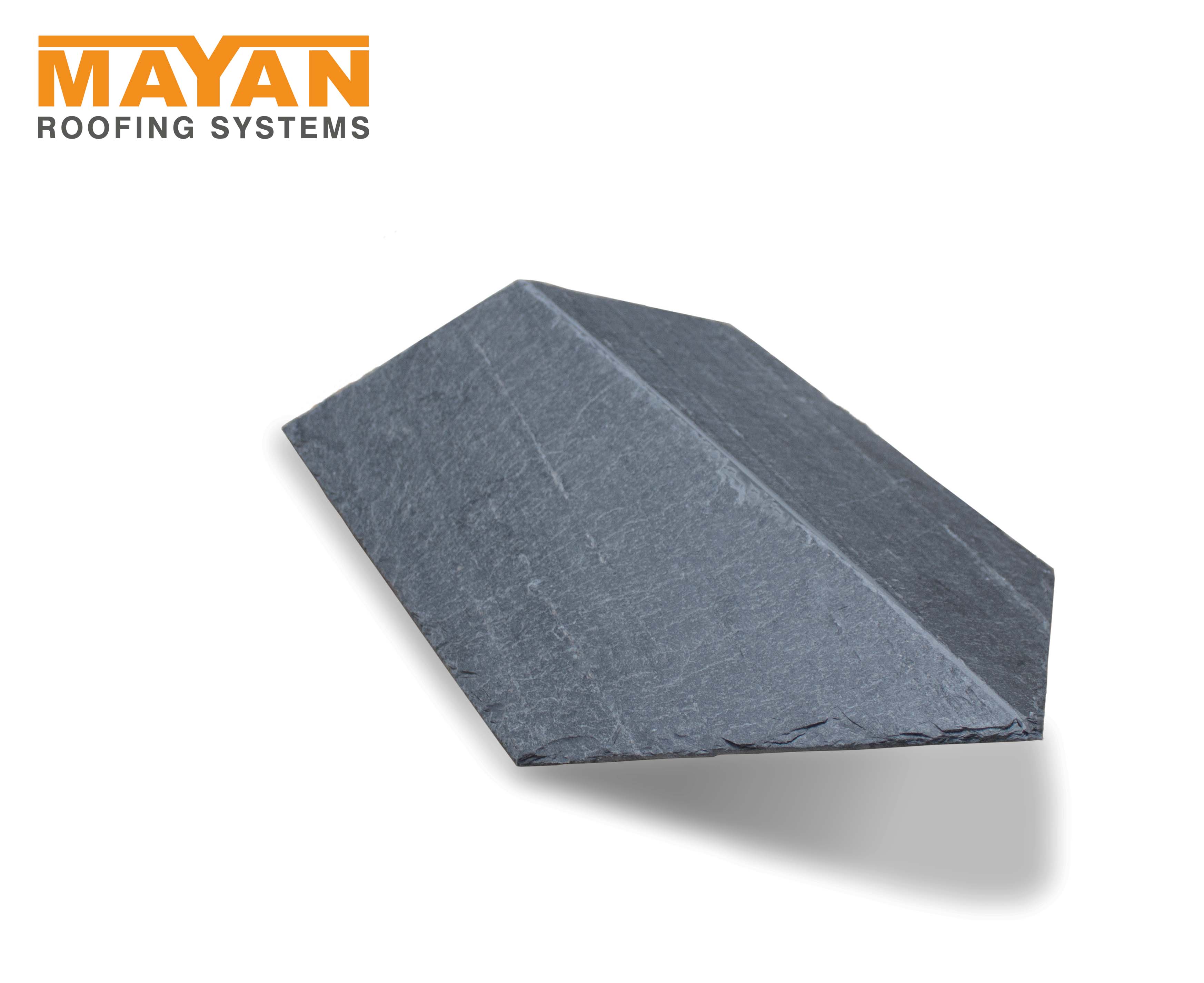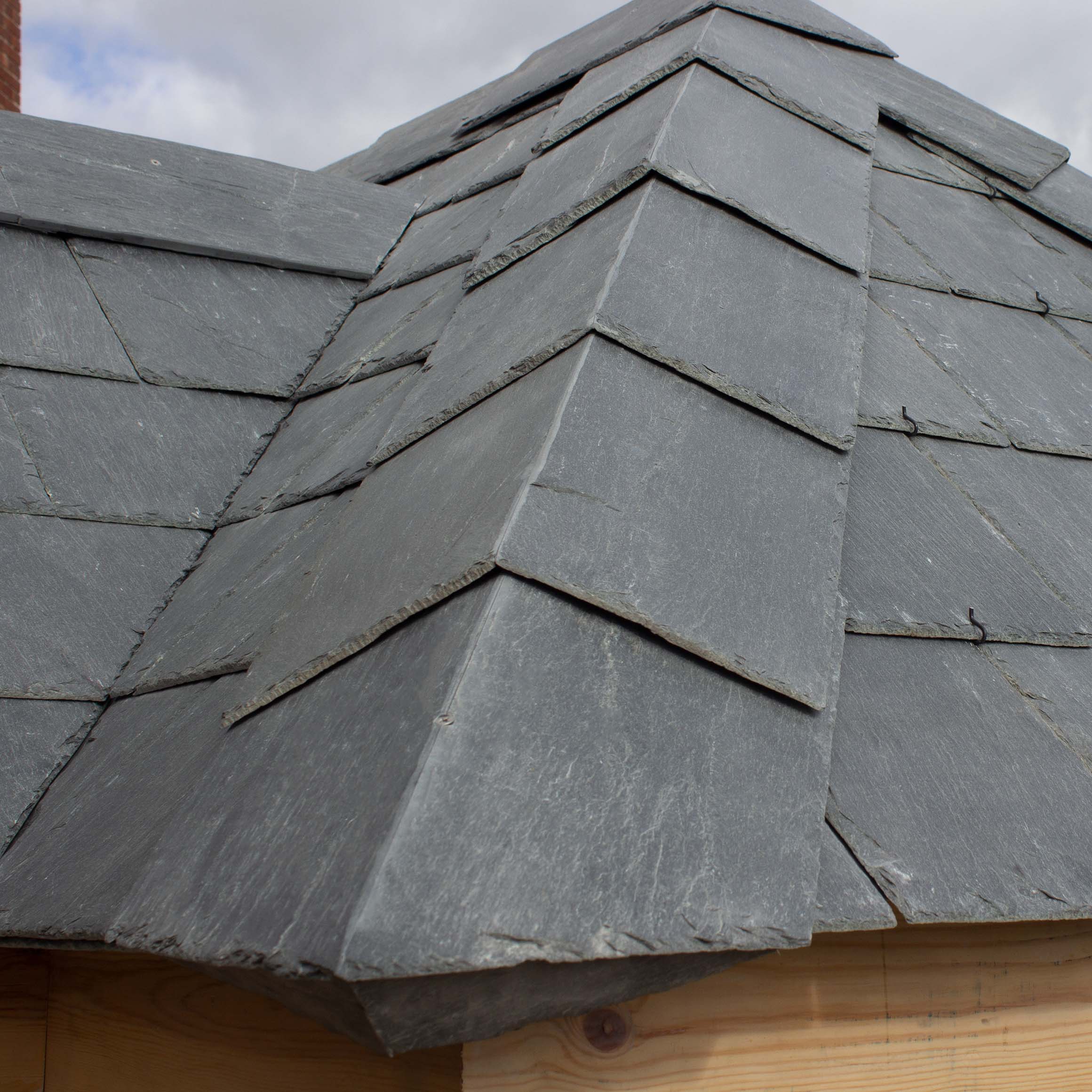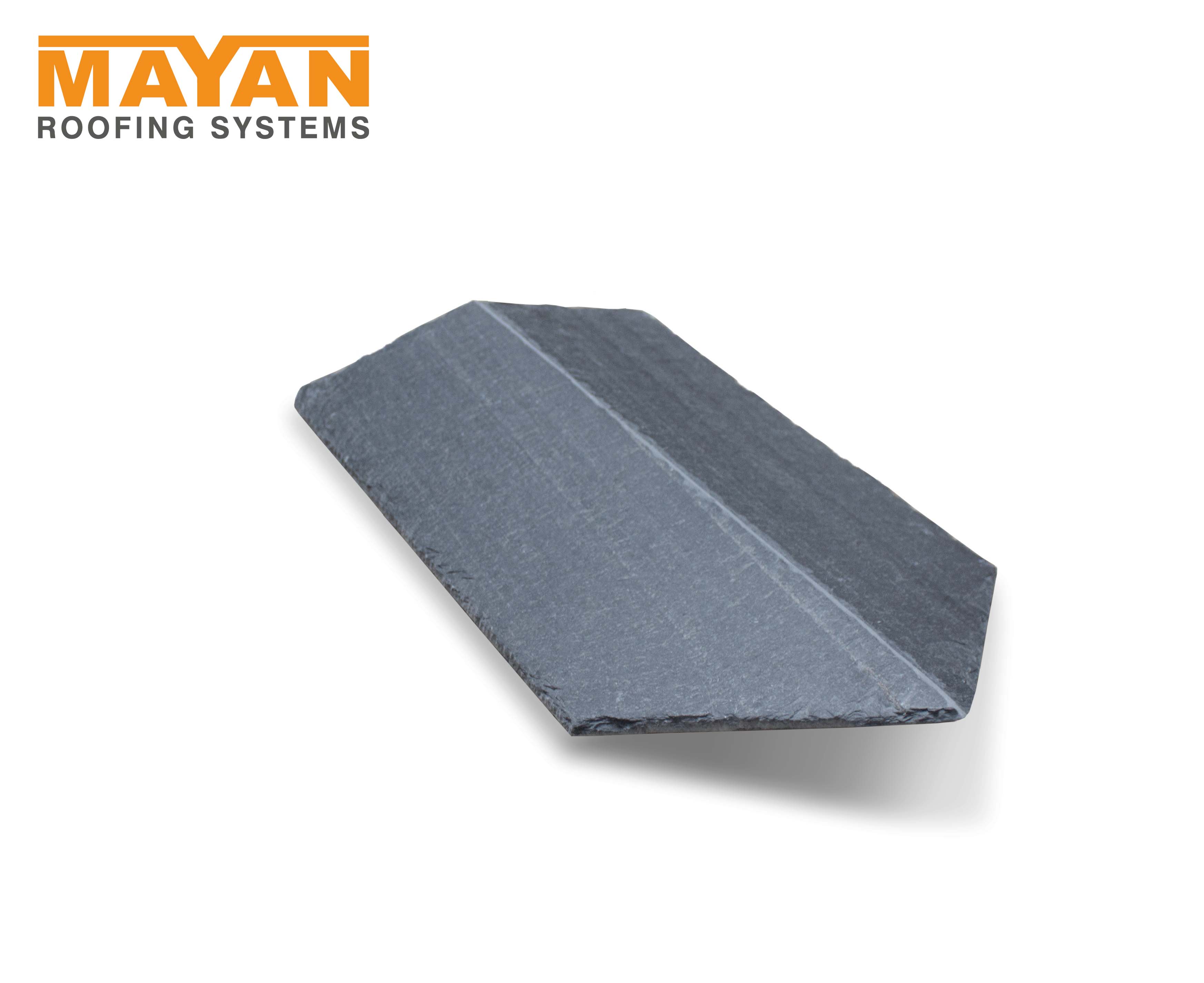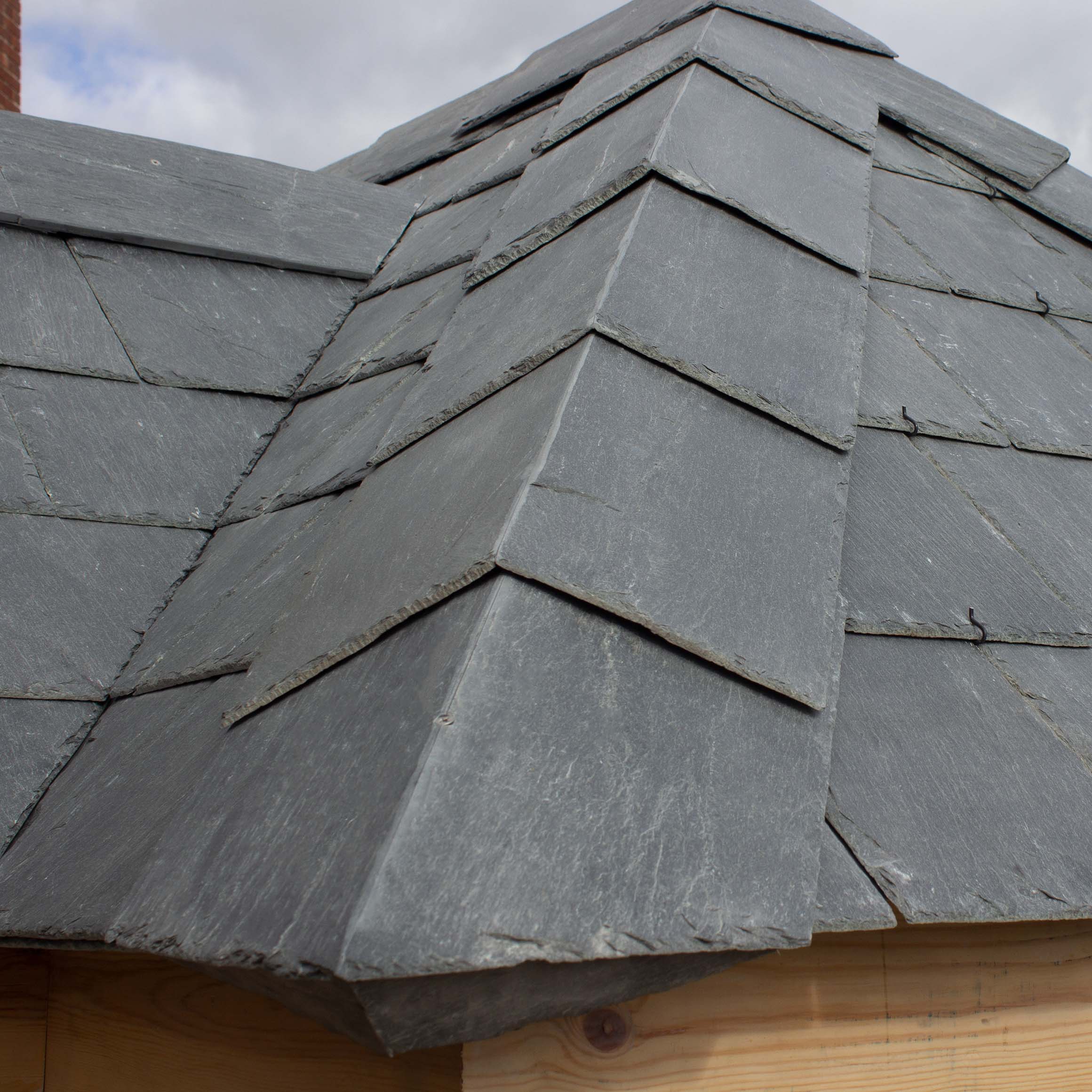 Ridge Cap / Hip Cap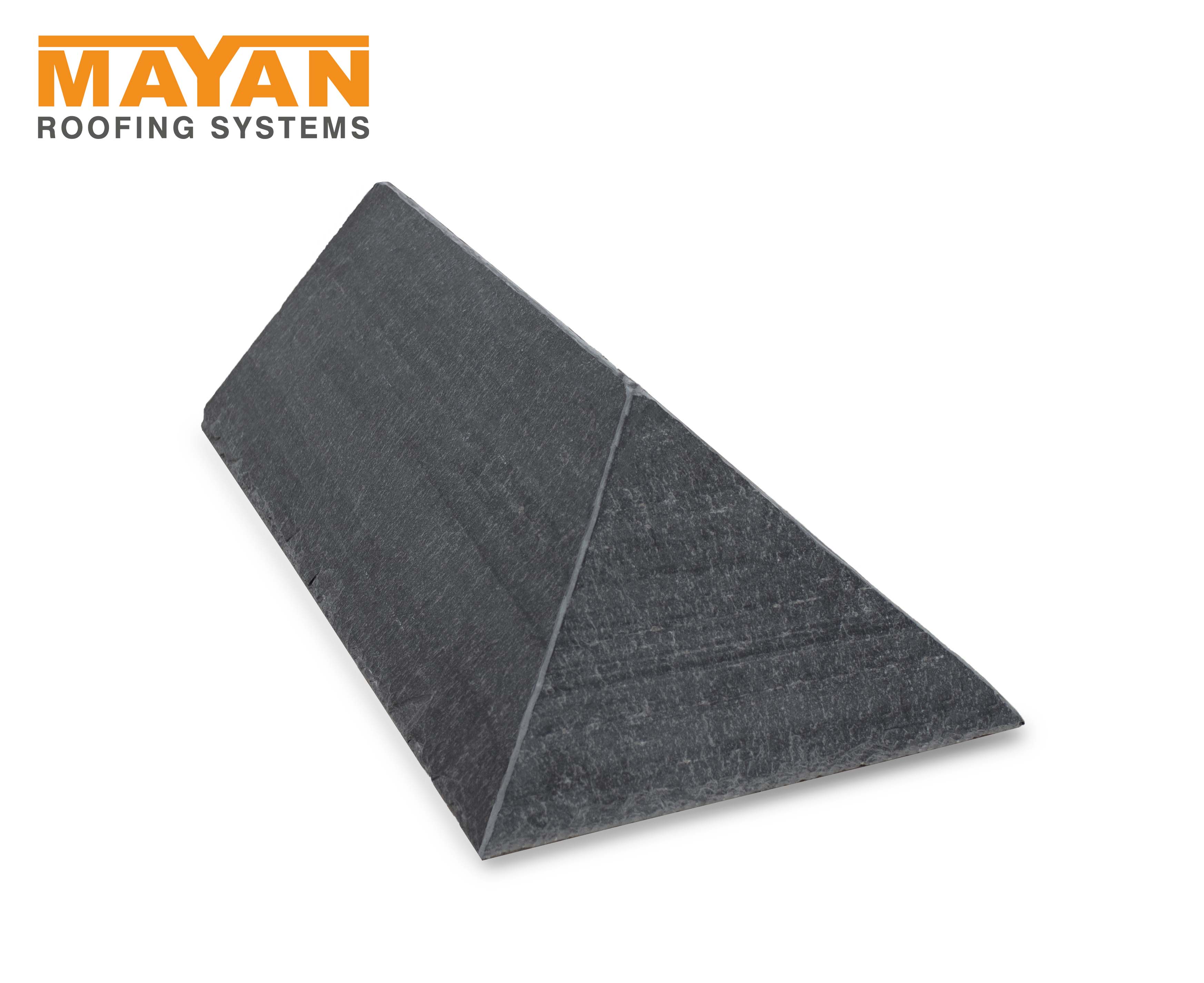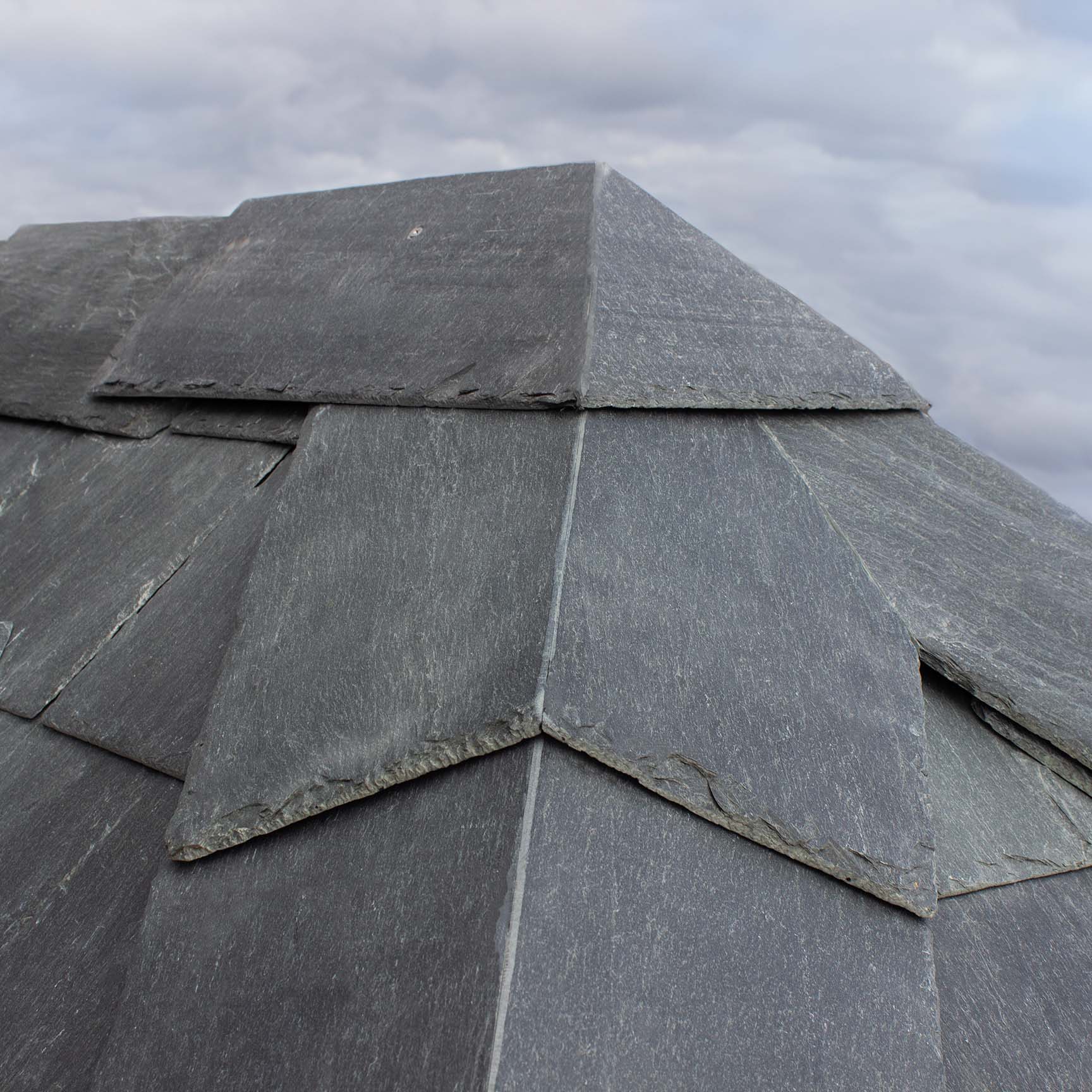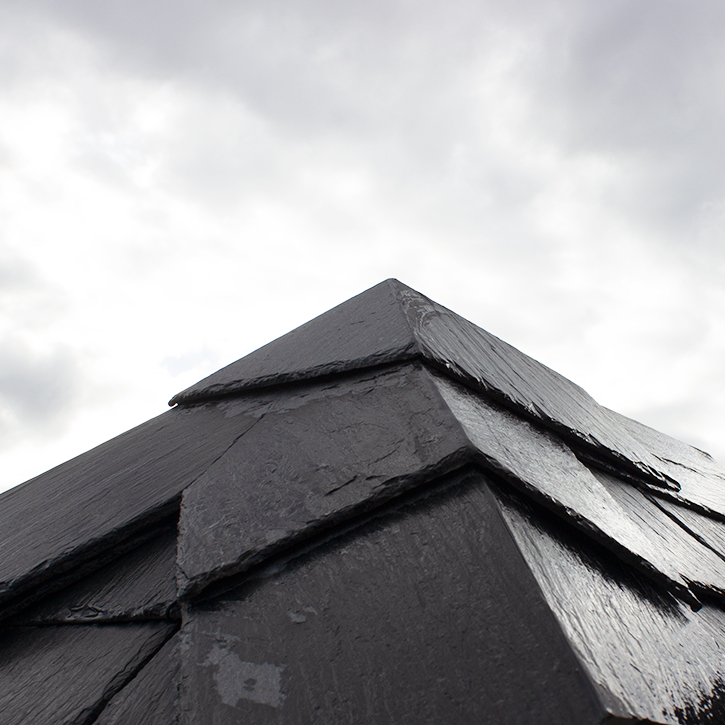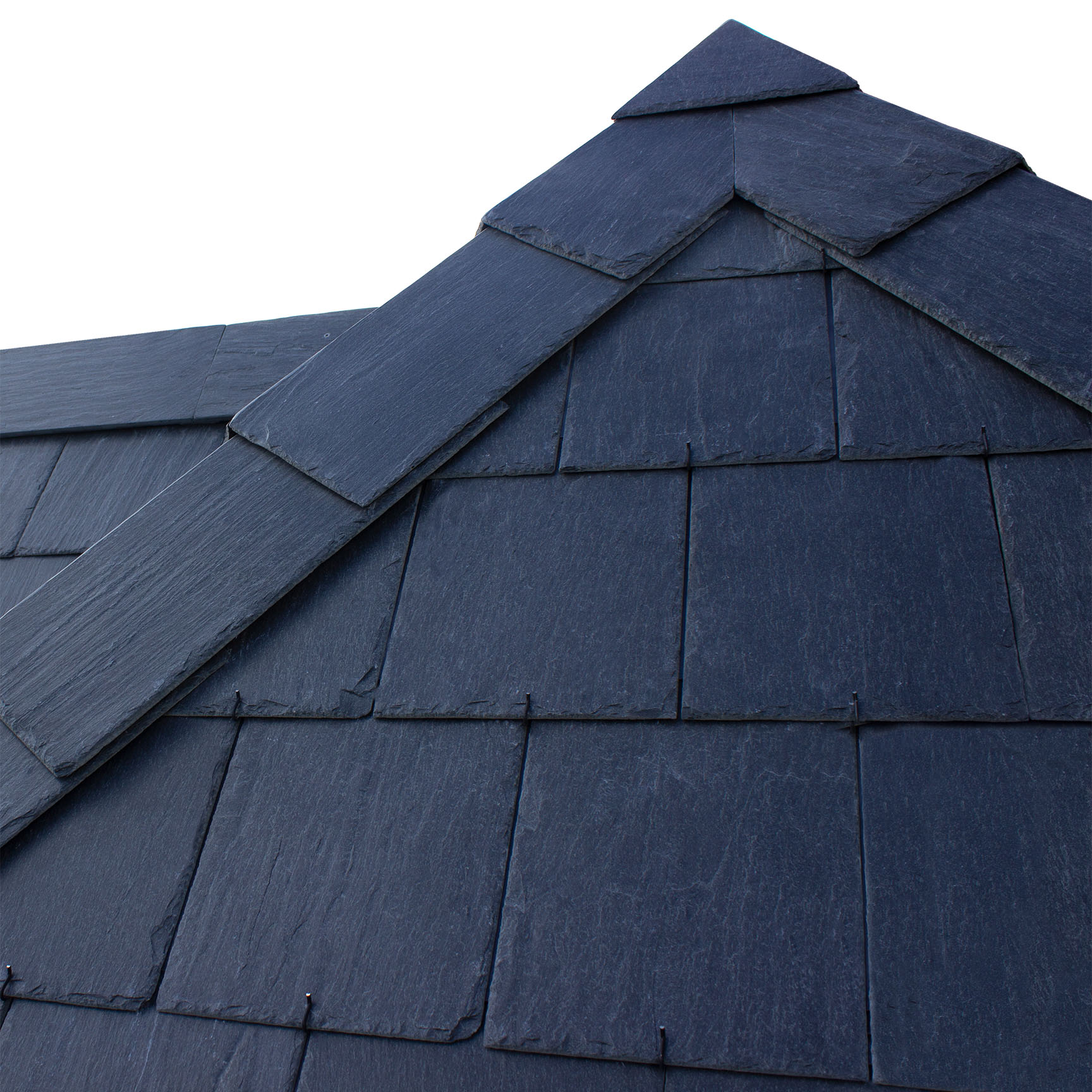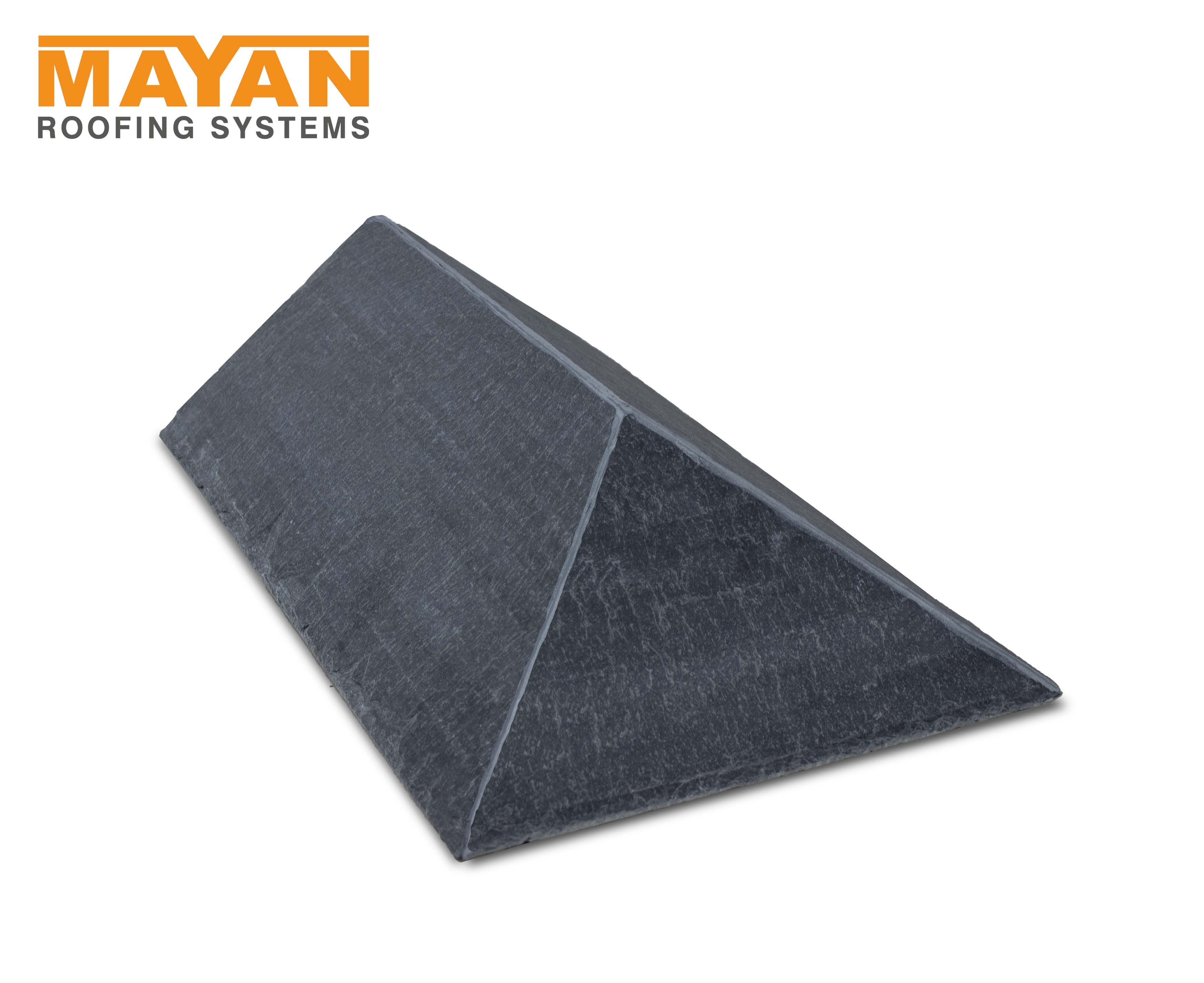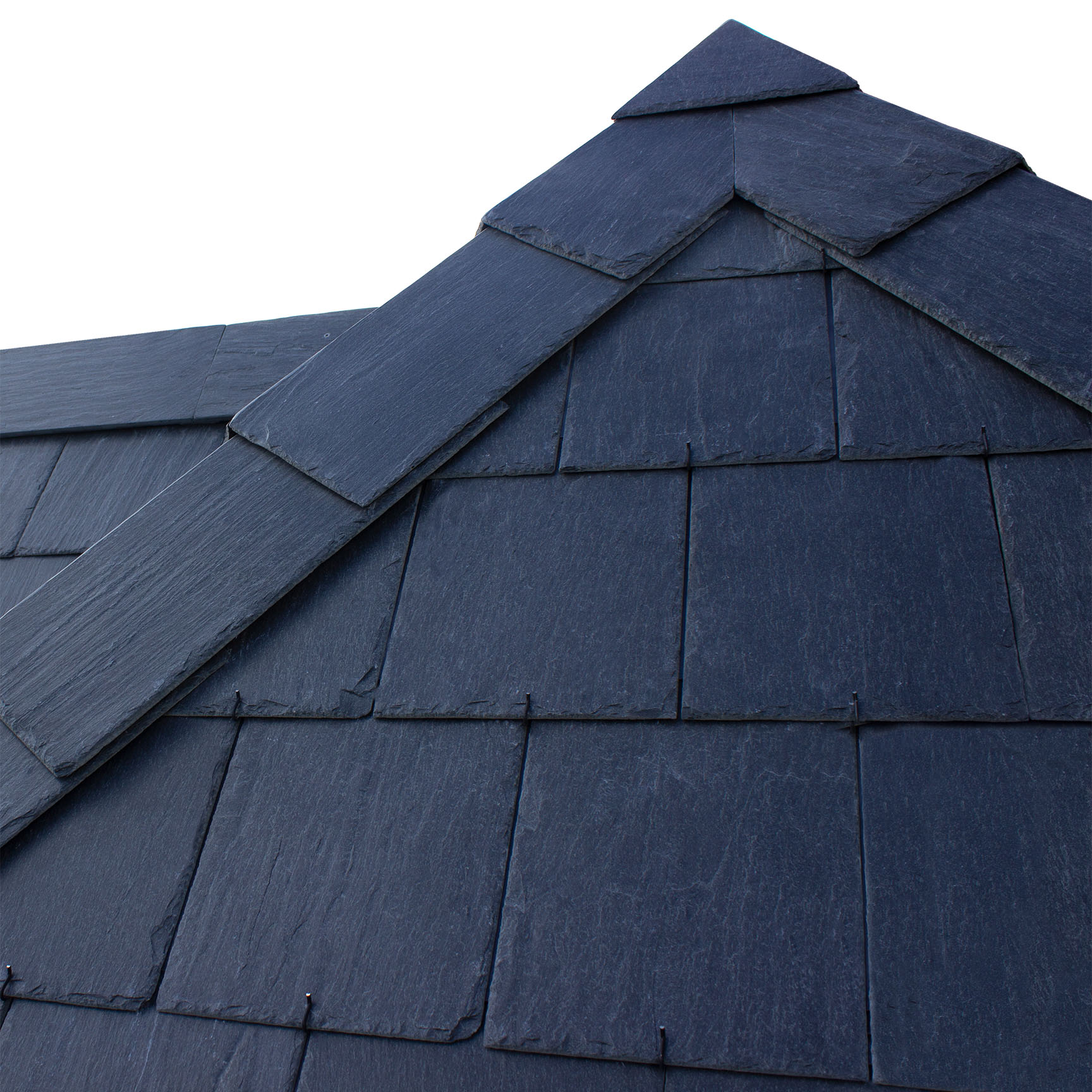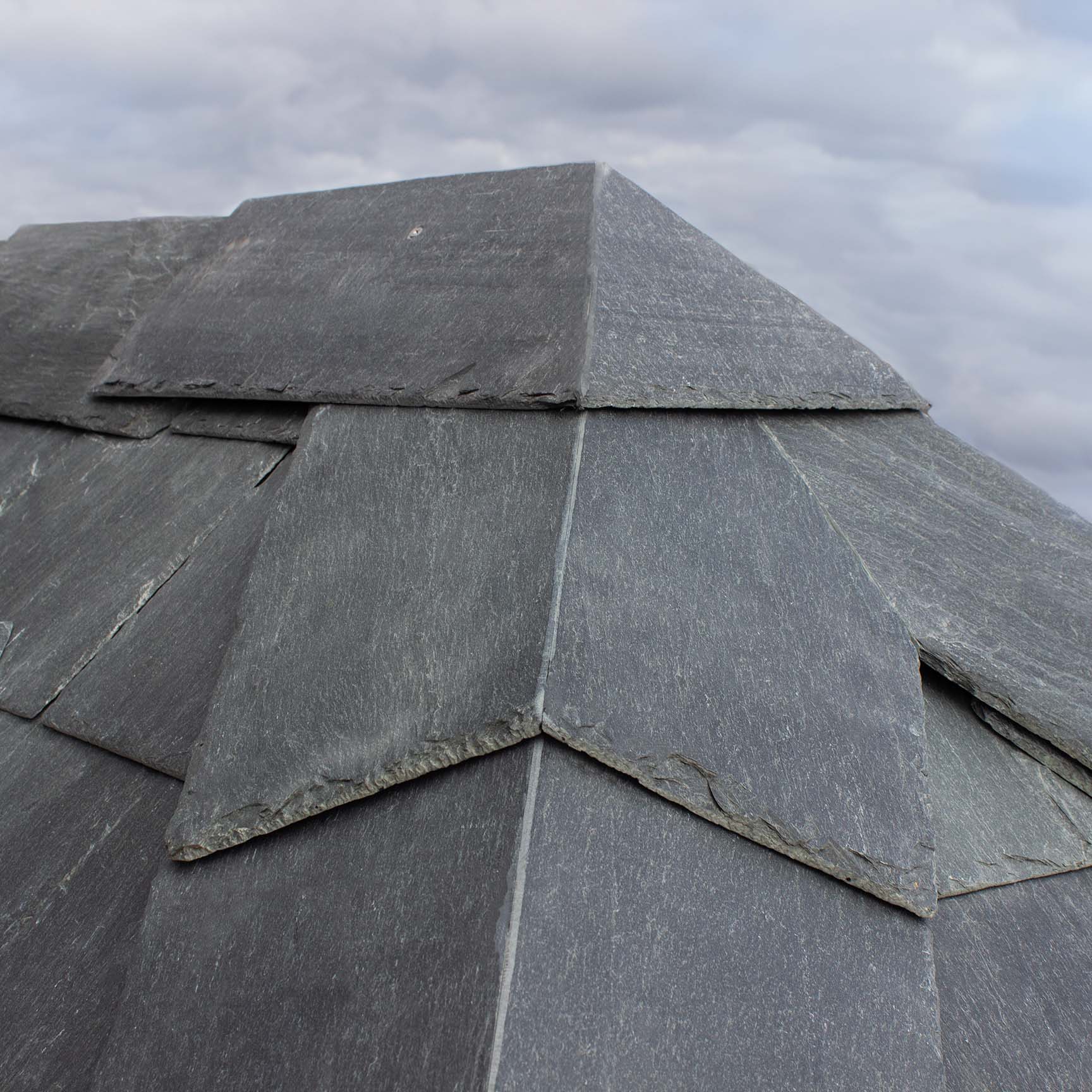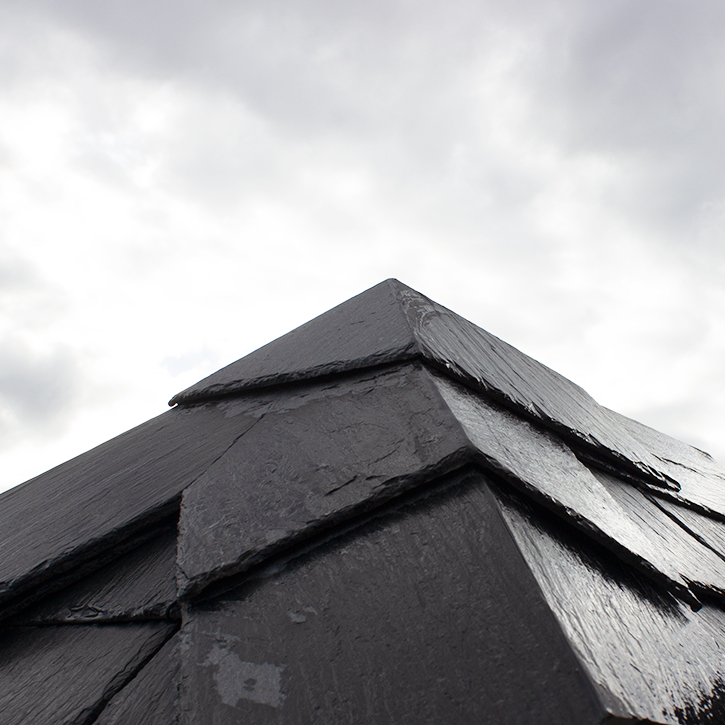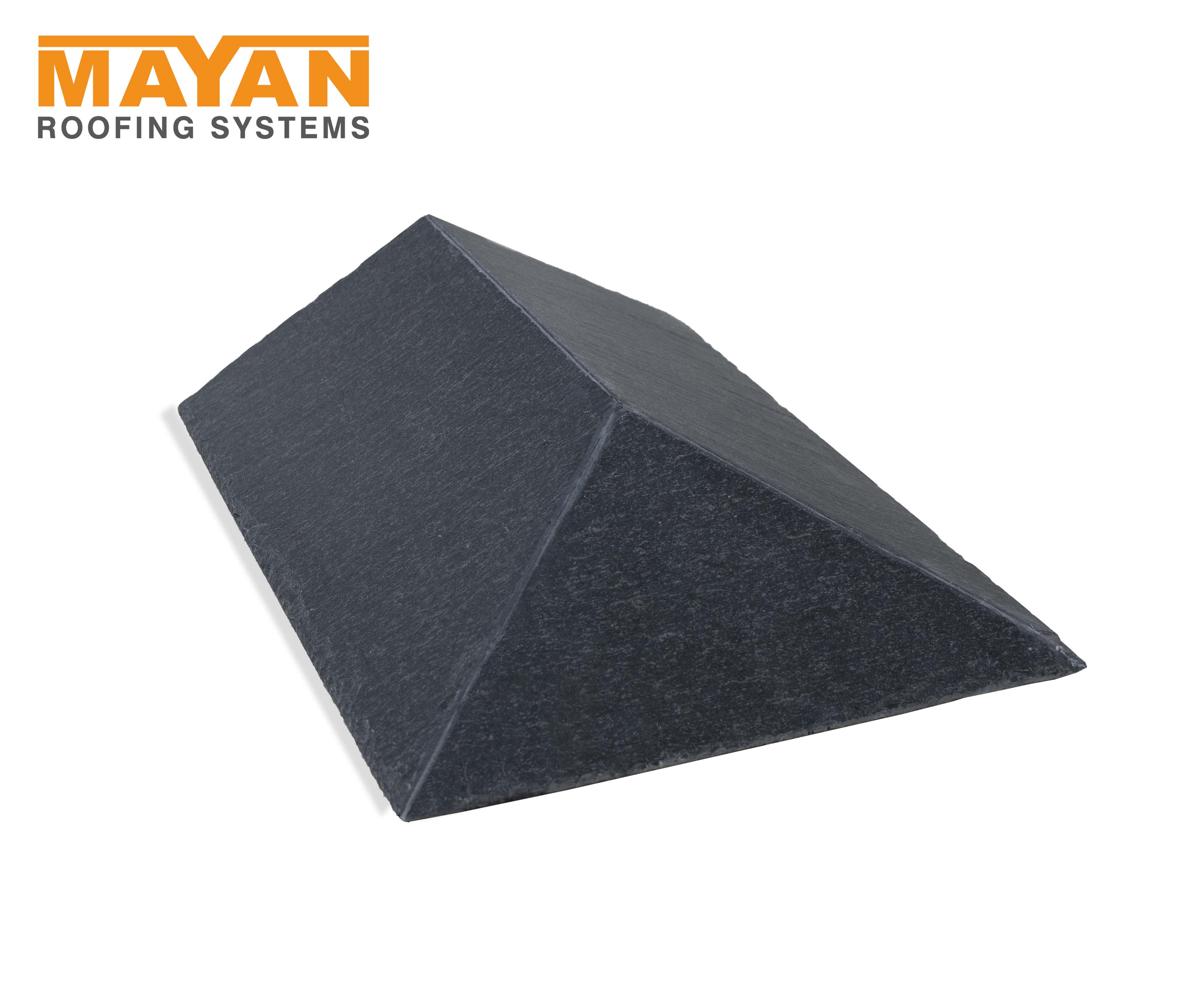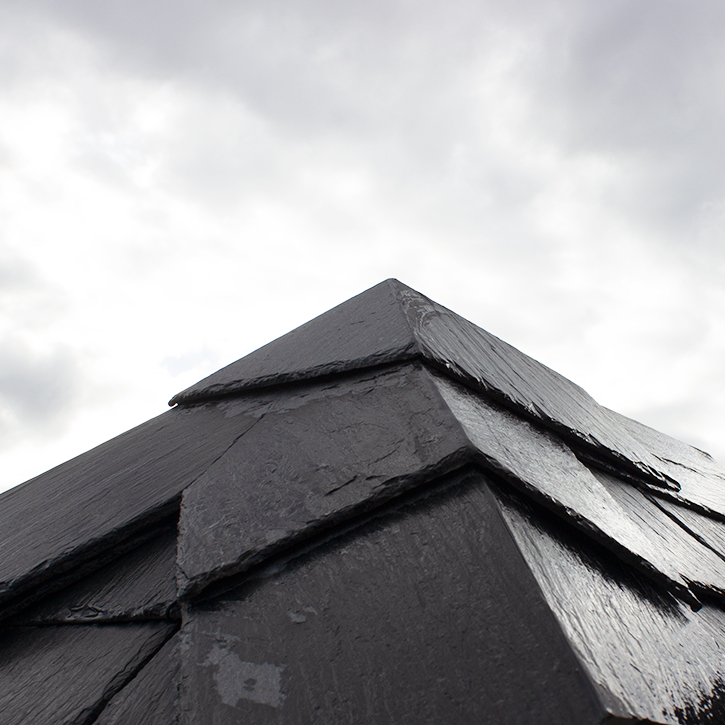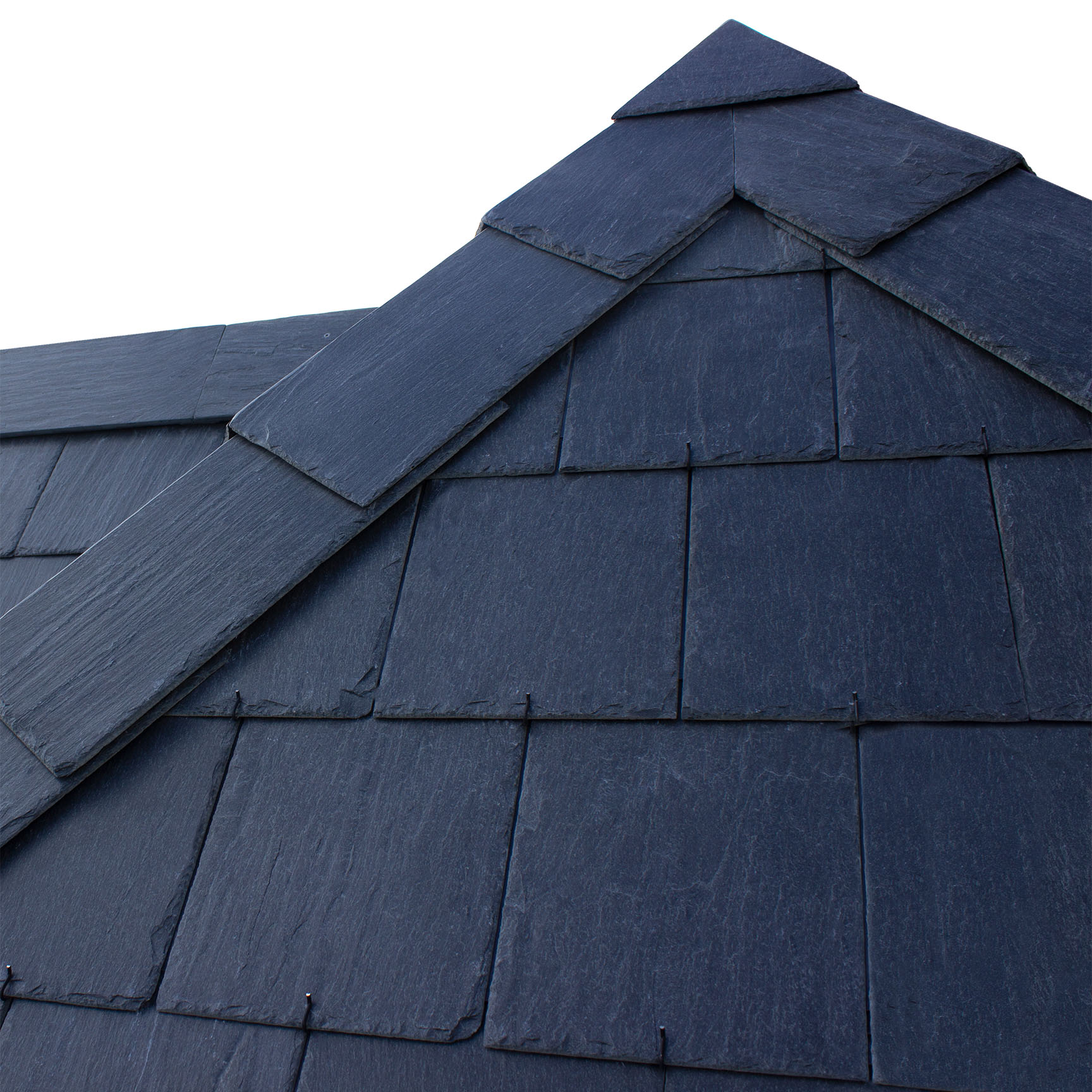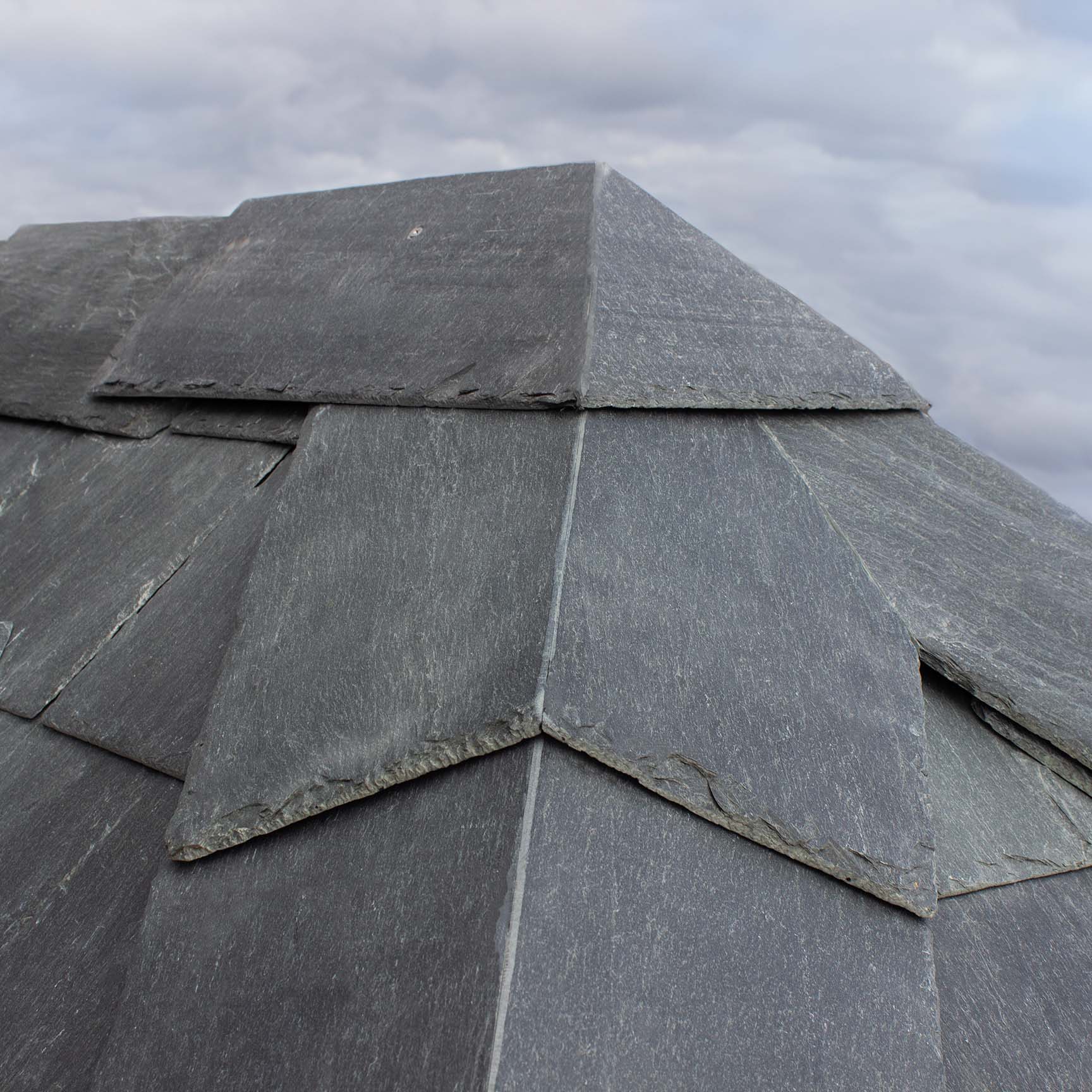 All Fixings Included: