12mm graphite natural slate bonded ridge with our unique invisible clip and connector system, with 5mm vent strip.
Ventilated
STUNNING INVISIBLE FIXING SYSTEM
Fire Rated, High Performance
✓ 5mm built-in continuous vent strip - ventilation cannot be compressed
✓  The best looking ridge tiles for slate roofs
Patented built-in, completely hidden clip and connector system for easy installation 
✓  Dry-fix, our slate dry ridge system has no need for roll out or any additional fixings
500mm long - economical length gives you 10% more ridge
200mm wings guarantees full headlap cover on the top slates of the roof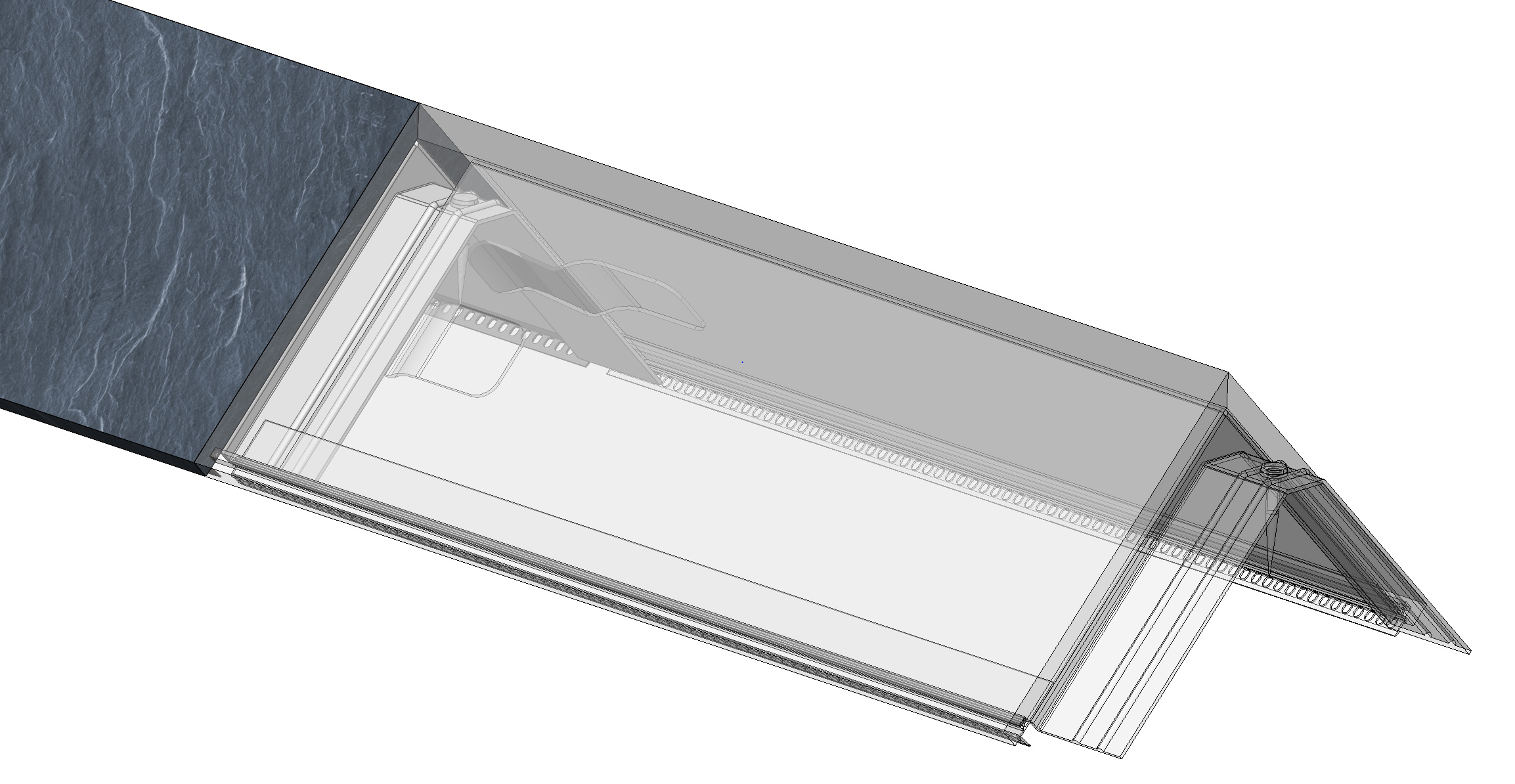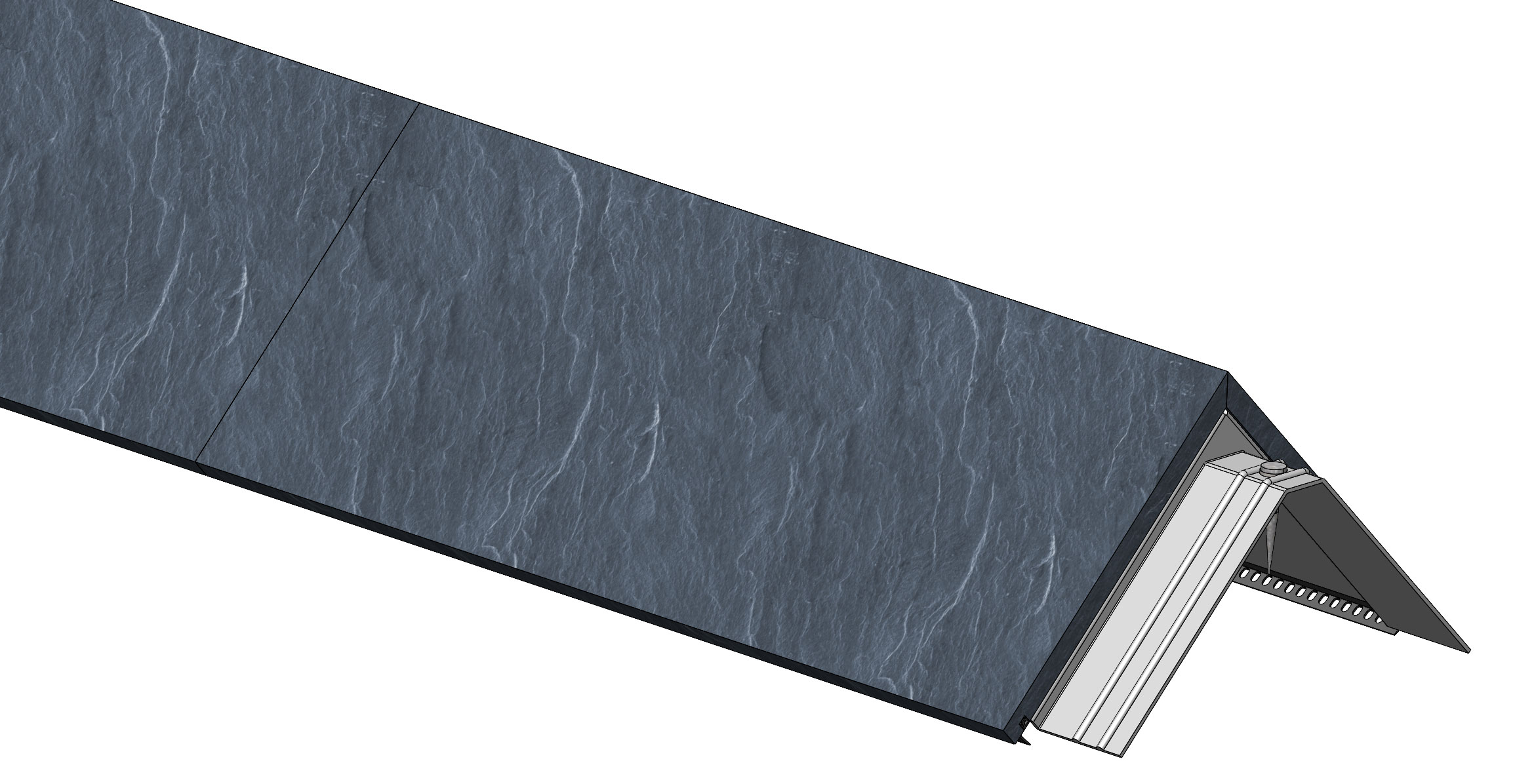 The Mayan all-in-one RealRidge is a dry ridge system for slate roofs. Made using natural graphite slate that is mechanically and chemically bonded to a GRP fixing and waterproofing system. Our patented system allows for ventilation ridge using our built-in vent strip. Our dry ridge tiles are extremely easy to install using the invisible, ultra strong clip and connector system. 
Our complete slate dry ridge system does not require roll-out kit. All fixings are invisible on the roof and included for super easy installation. 
Slate Ridge/Hip Tiles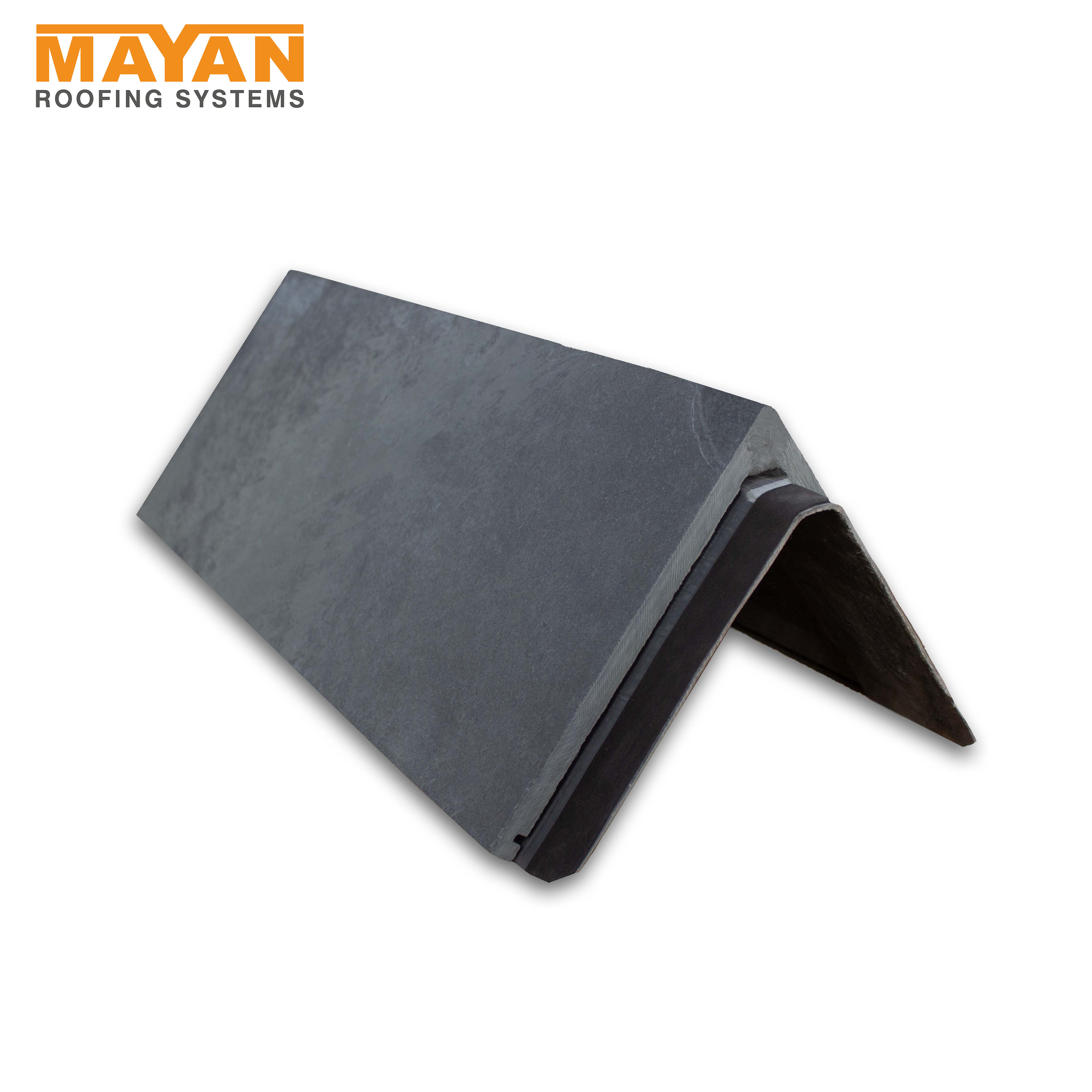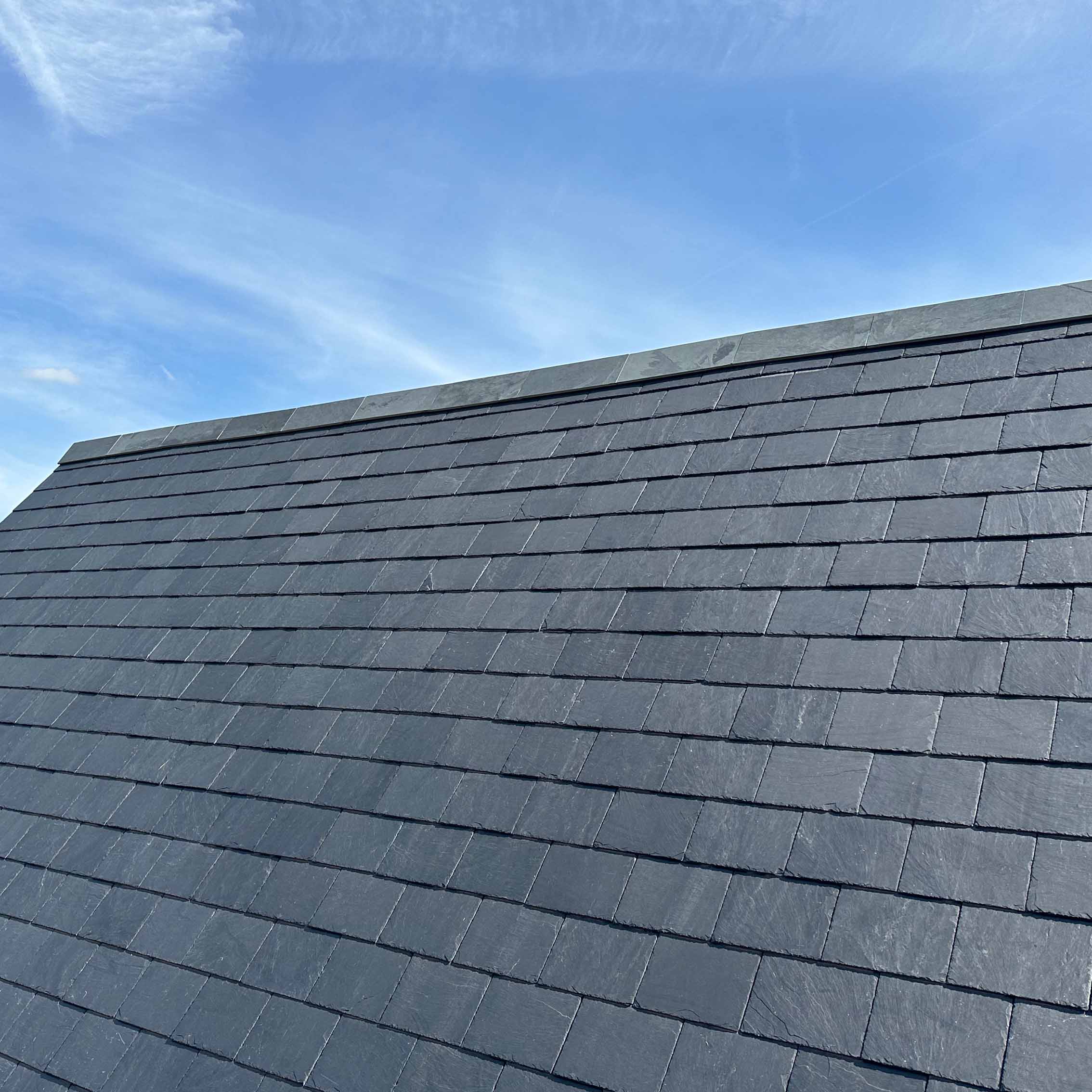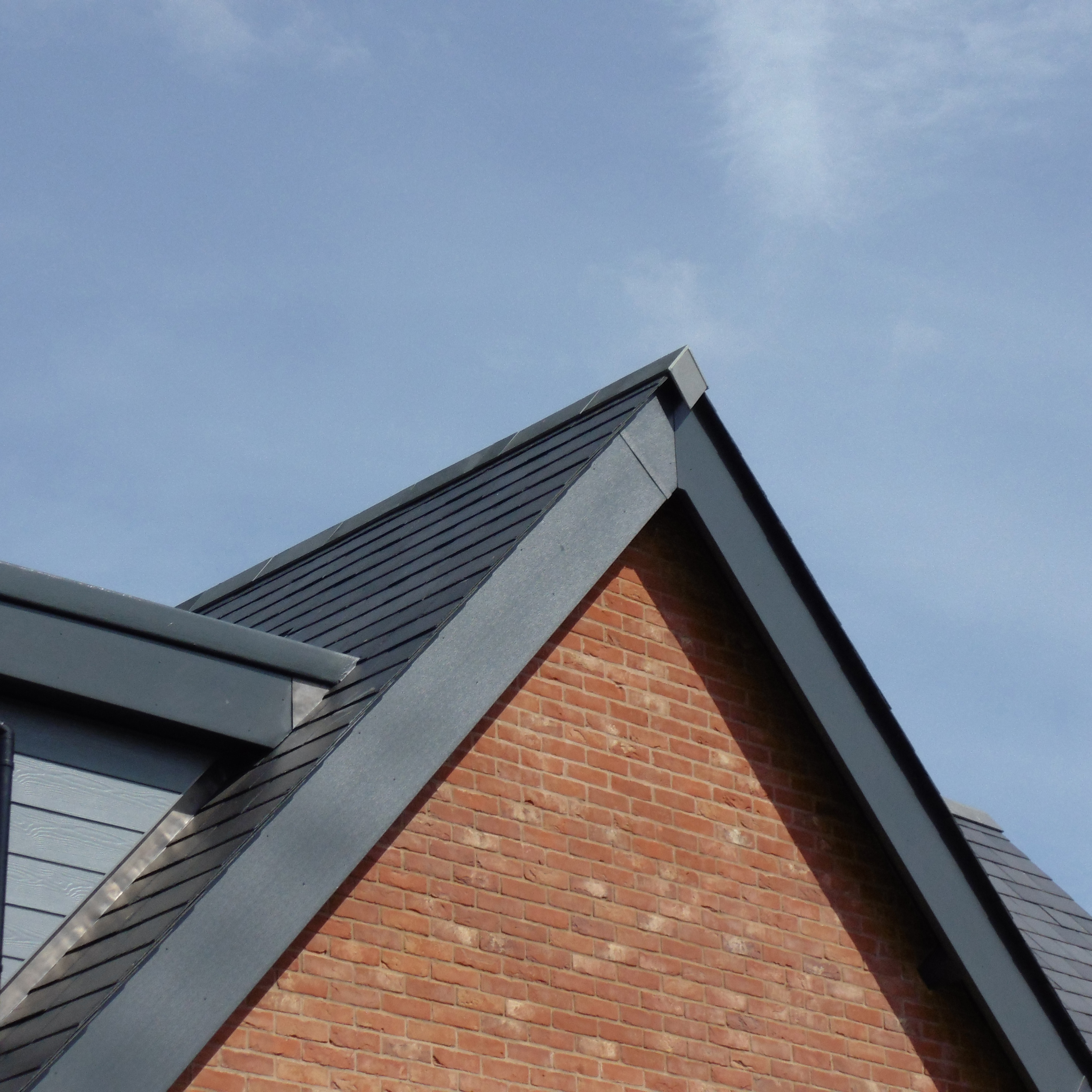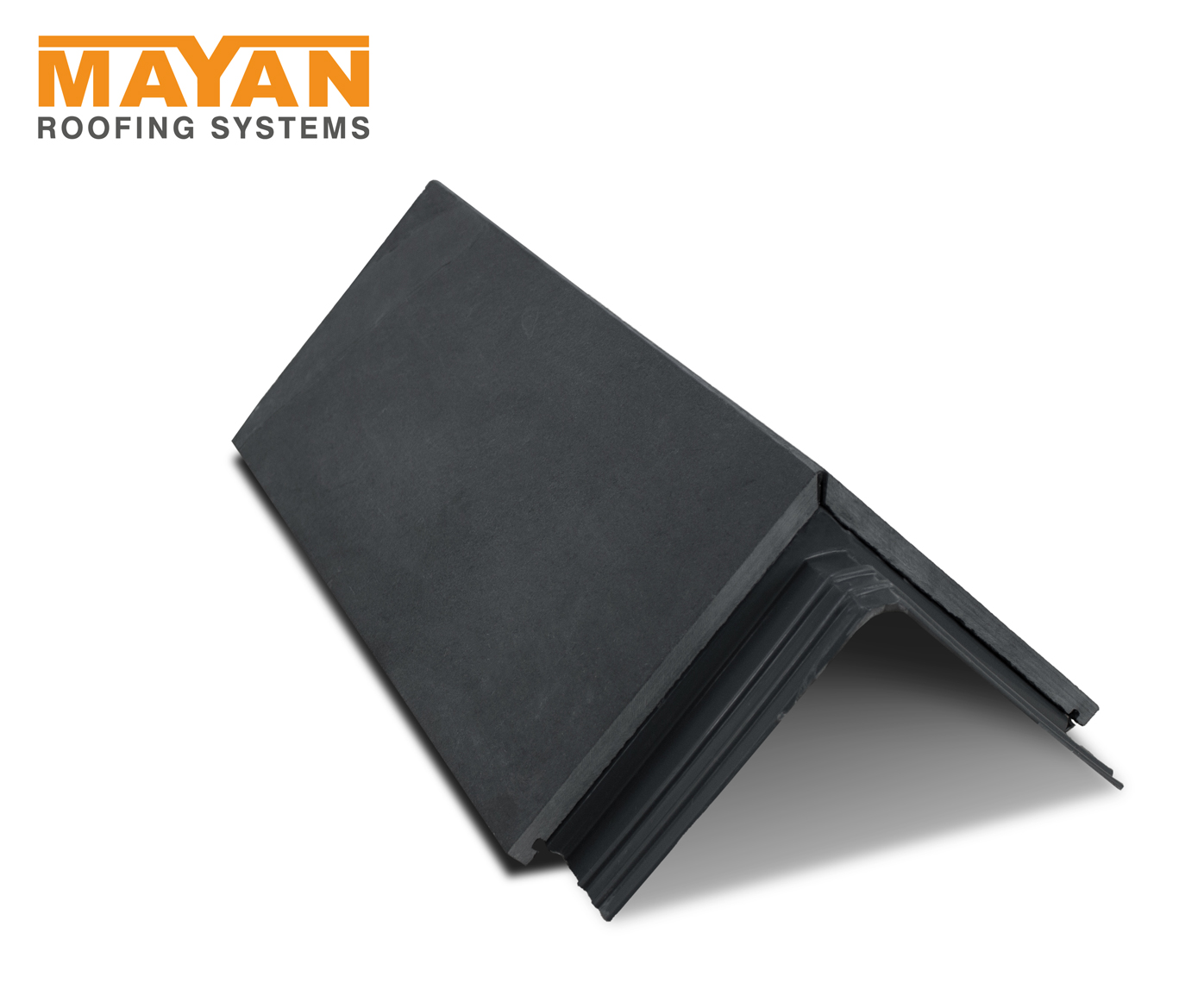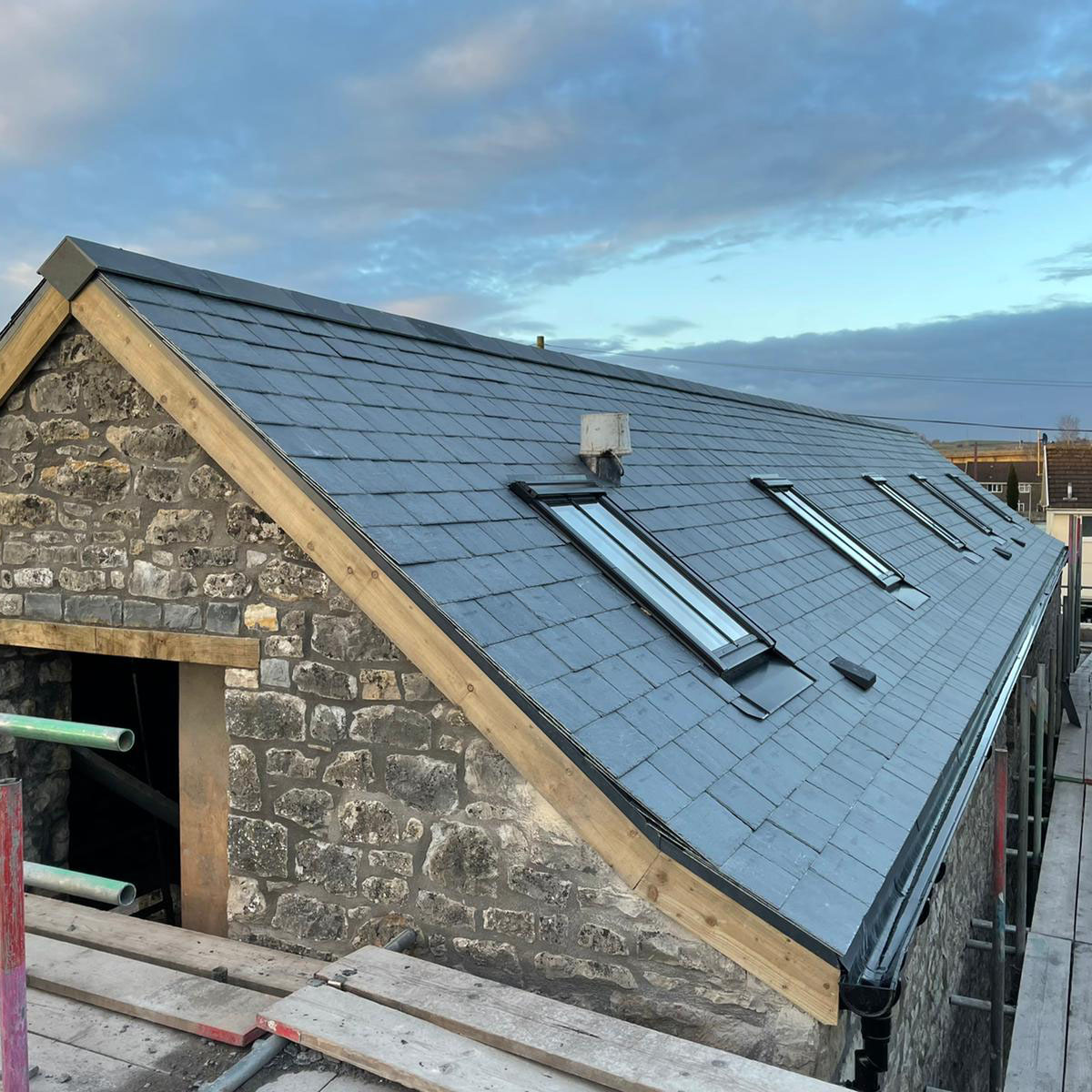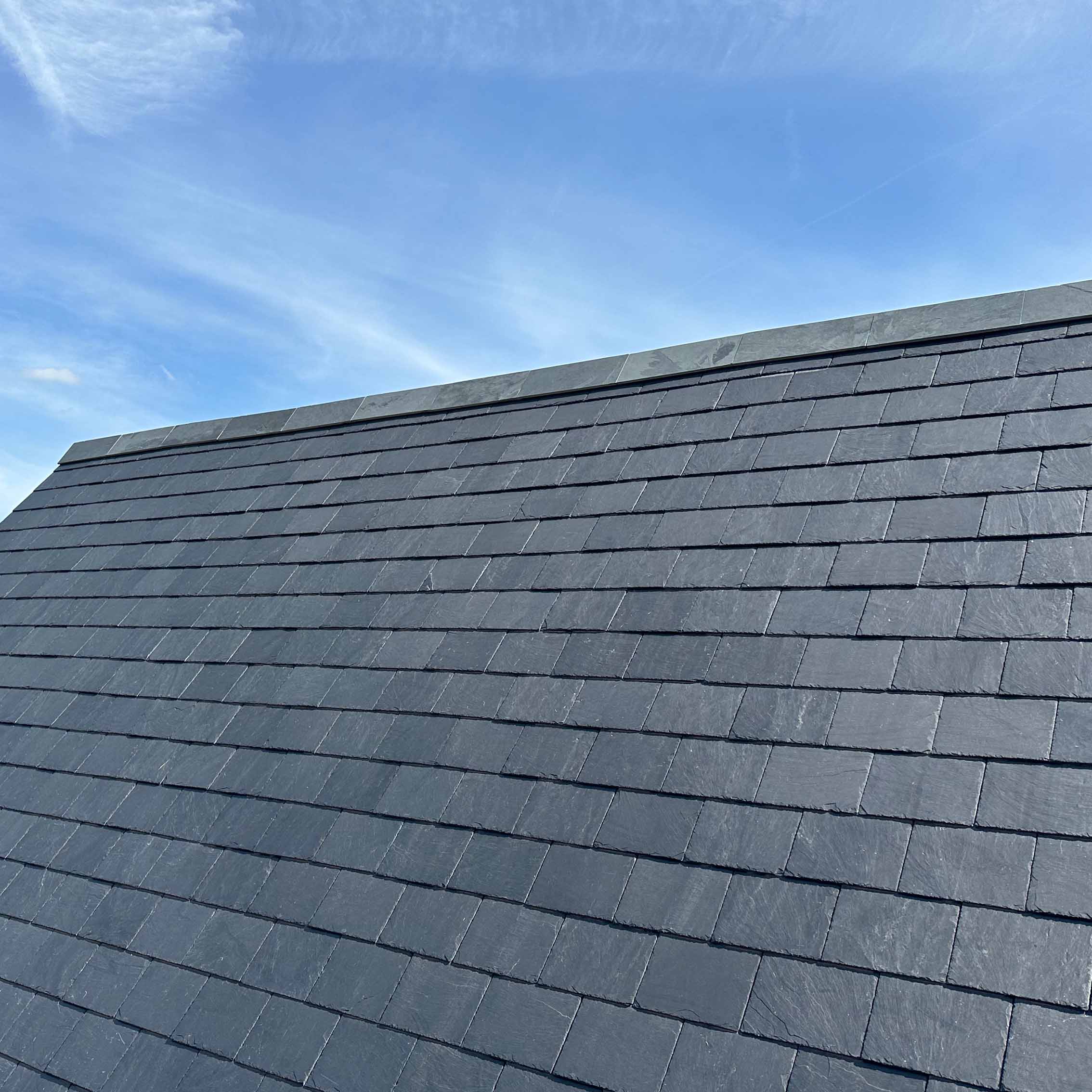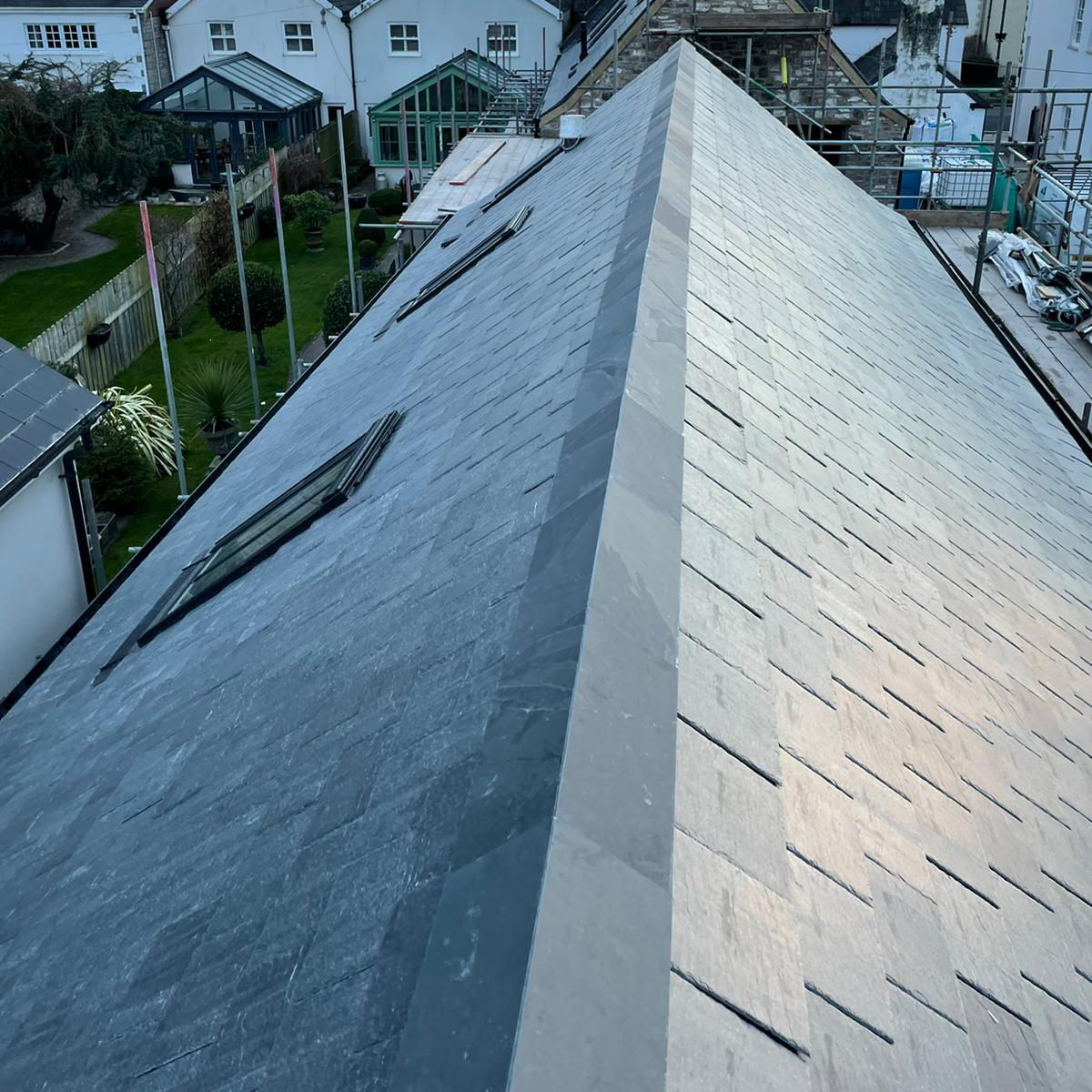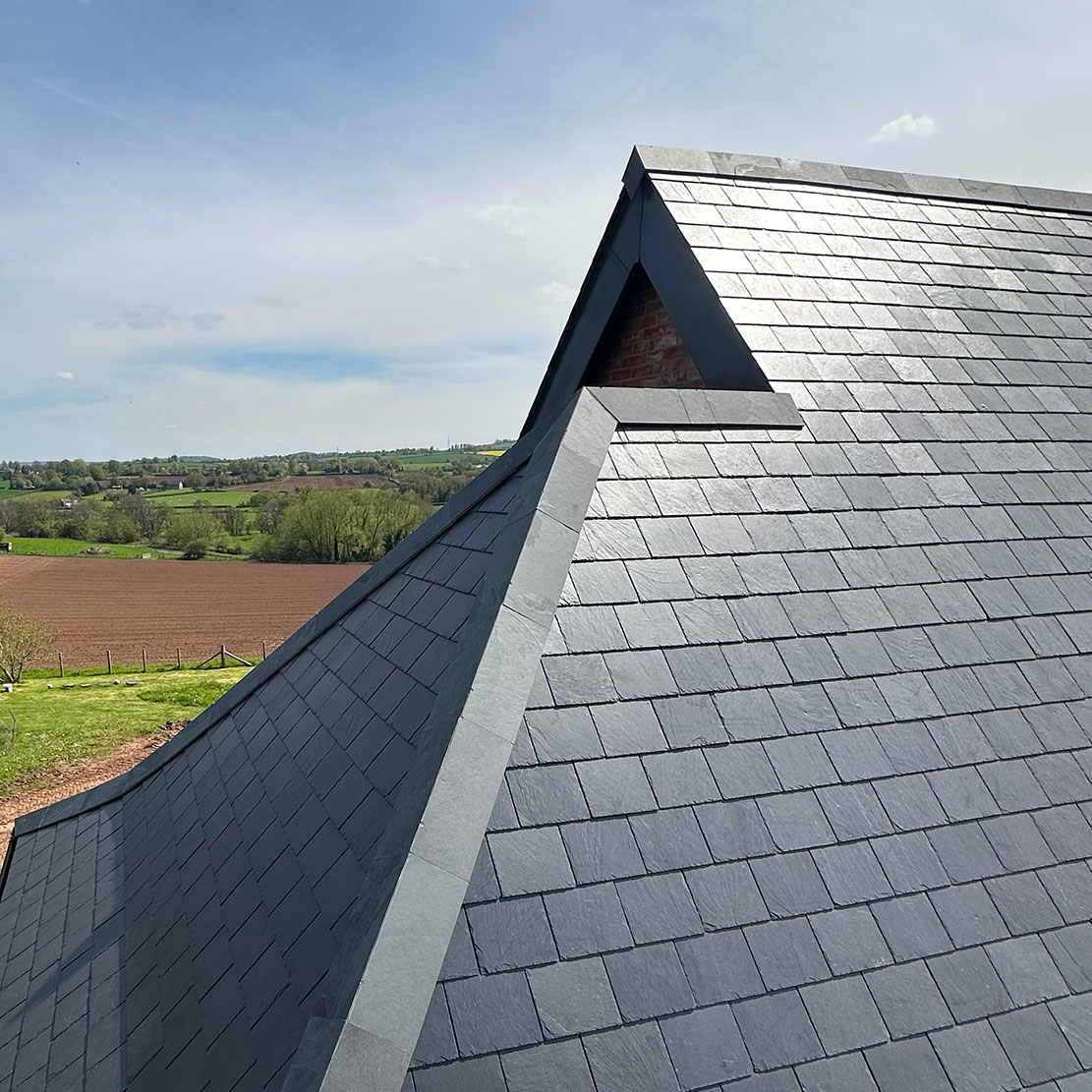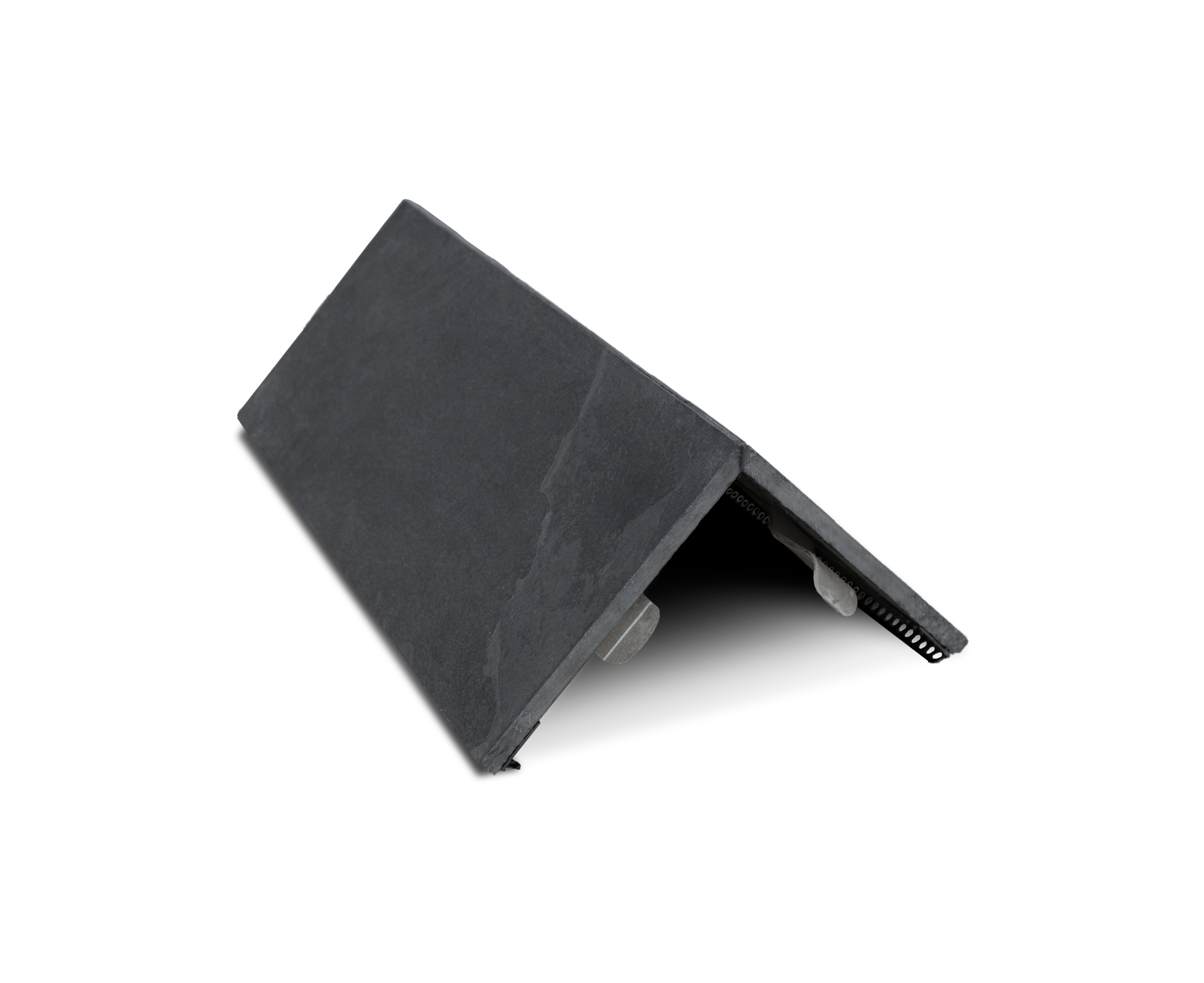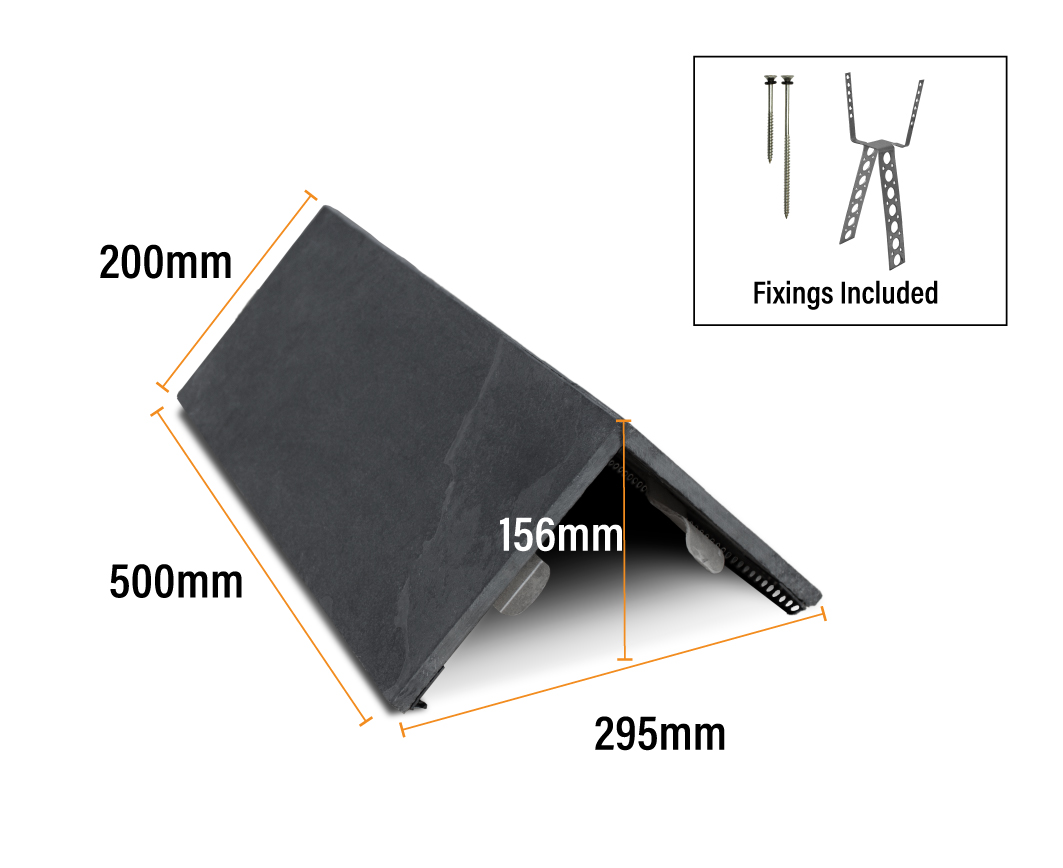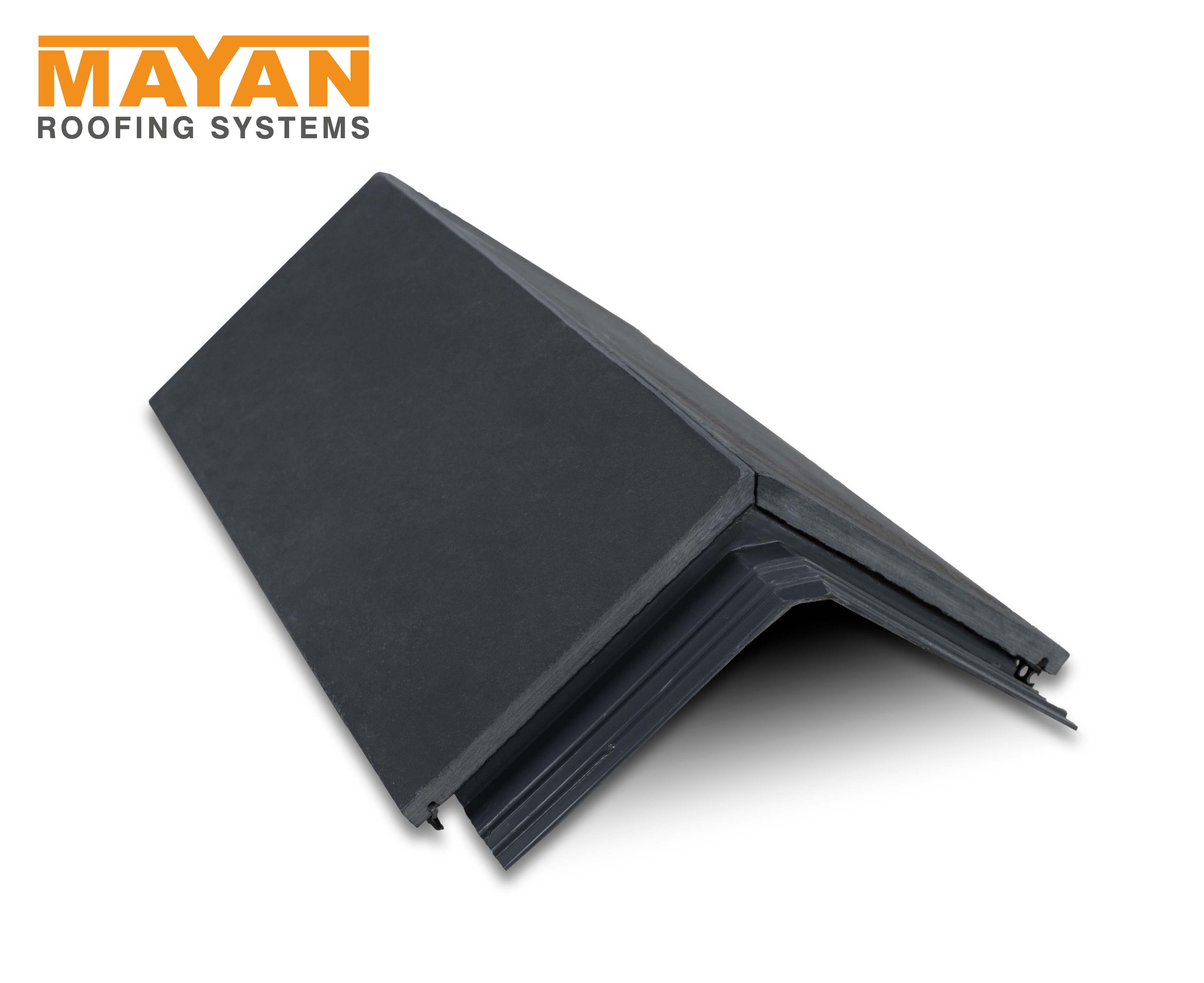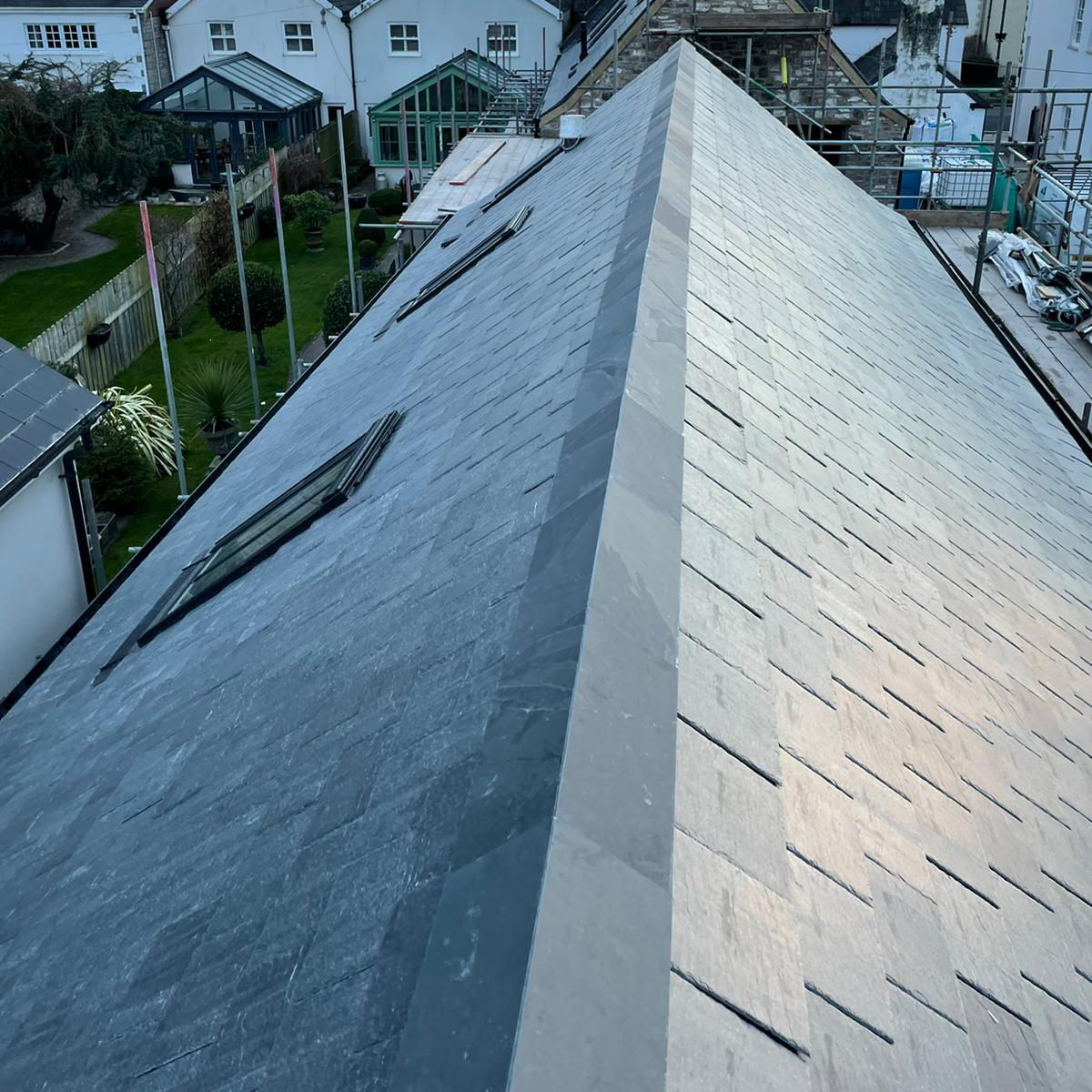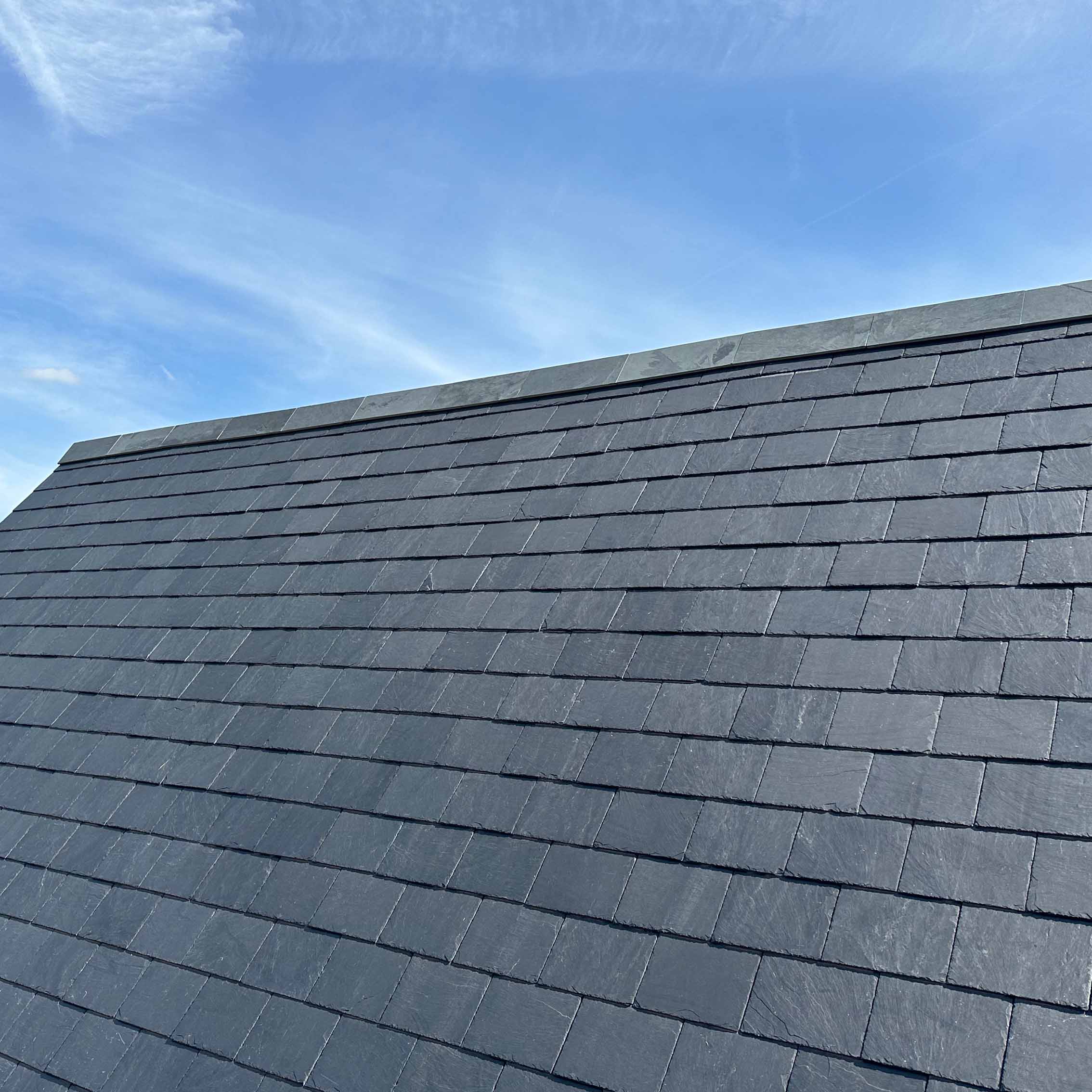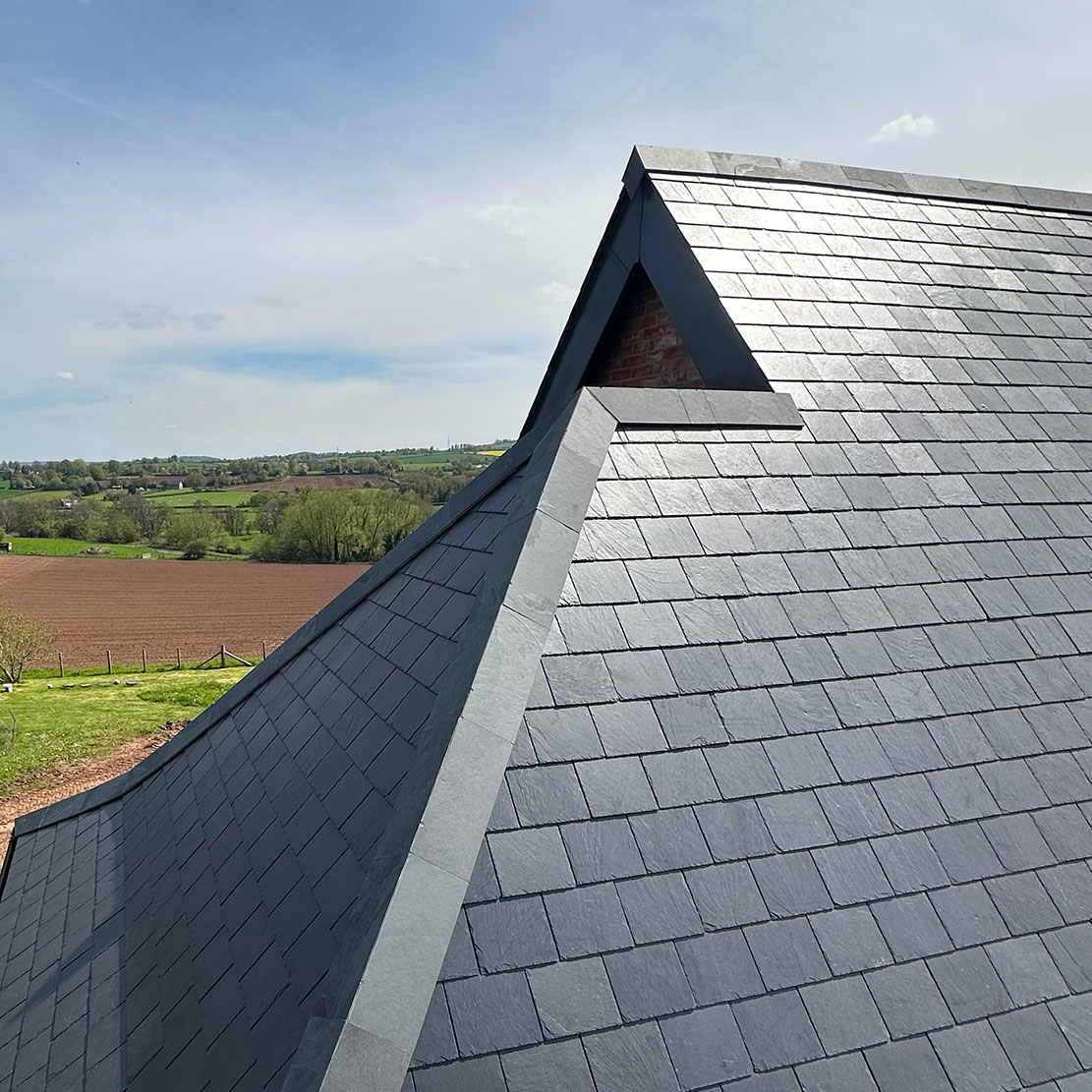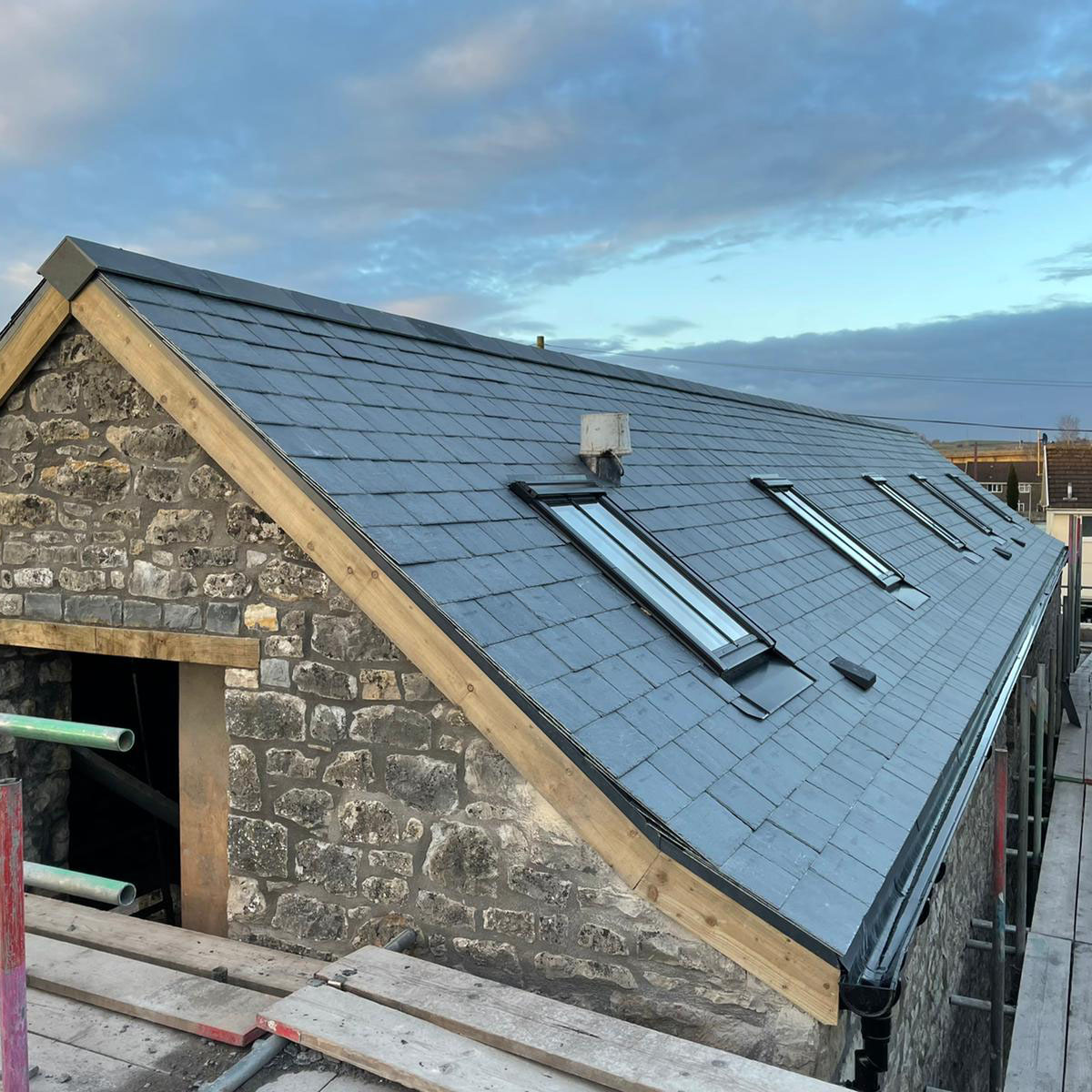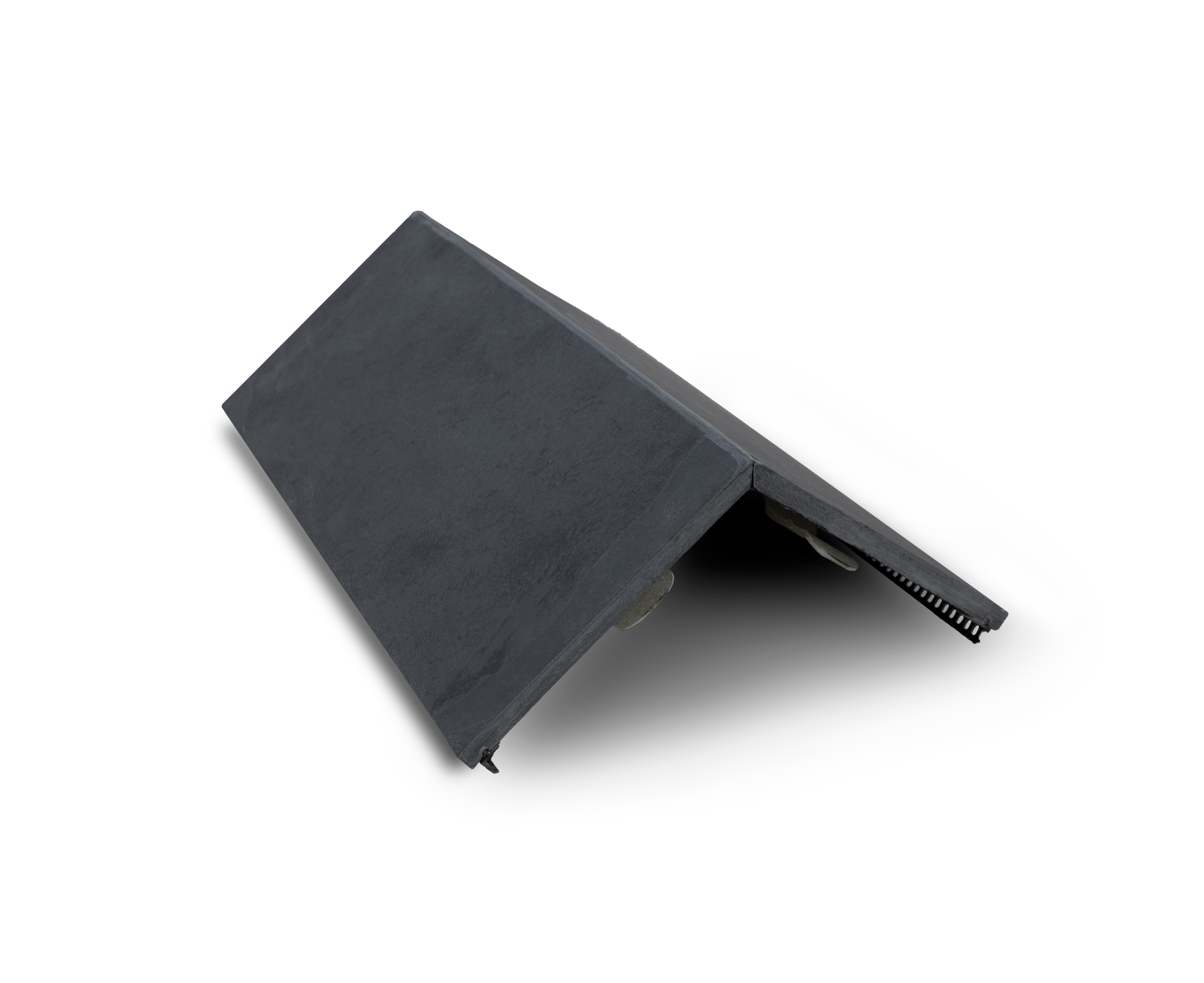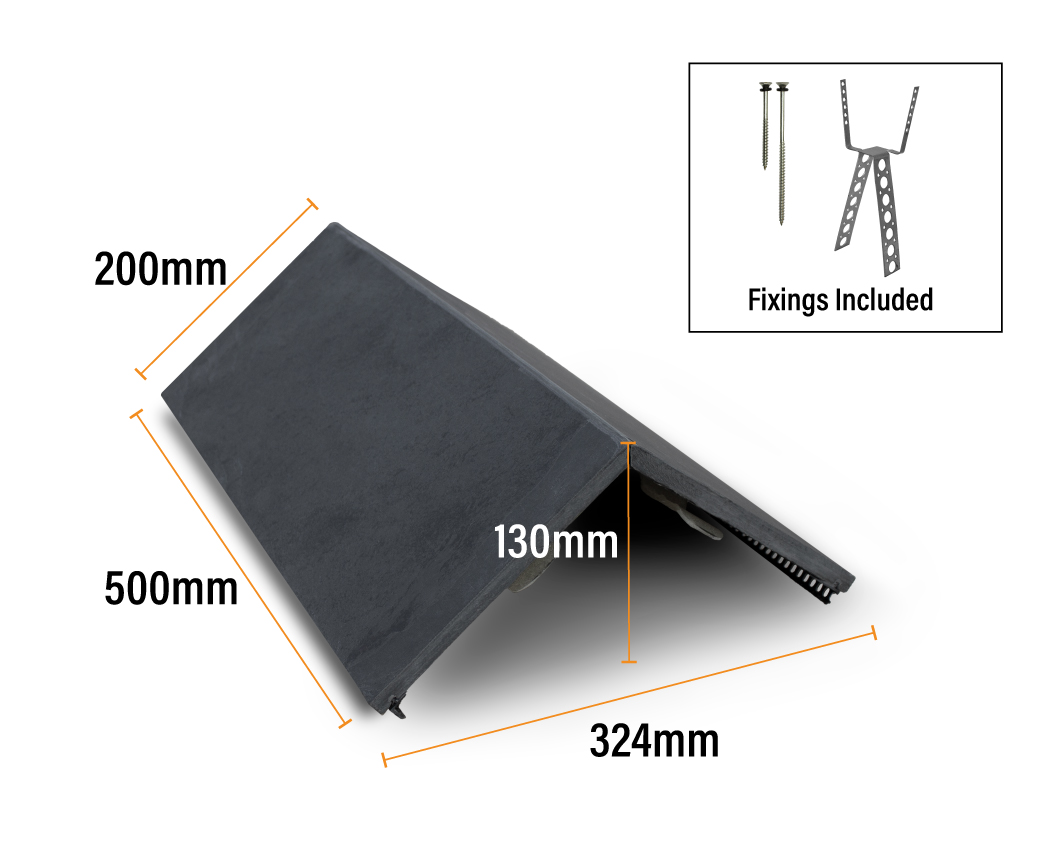 Slate Ridge/Hip Tiles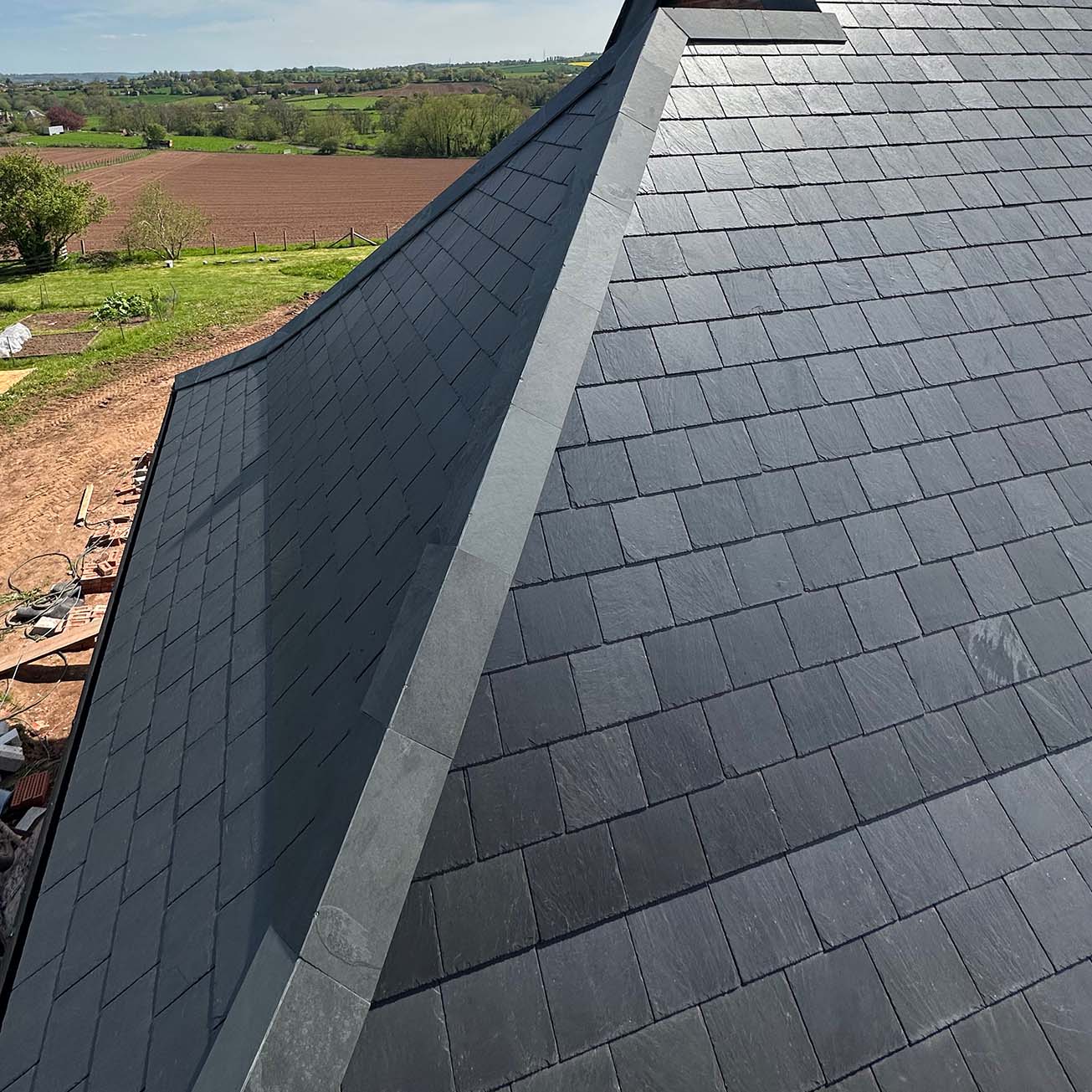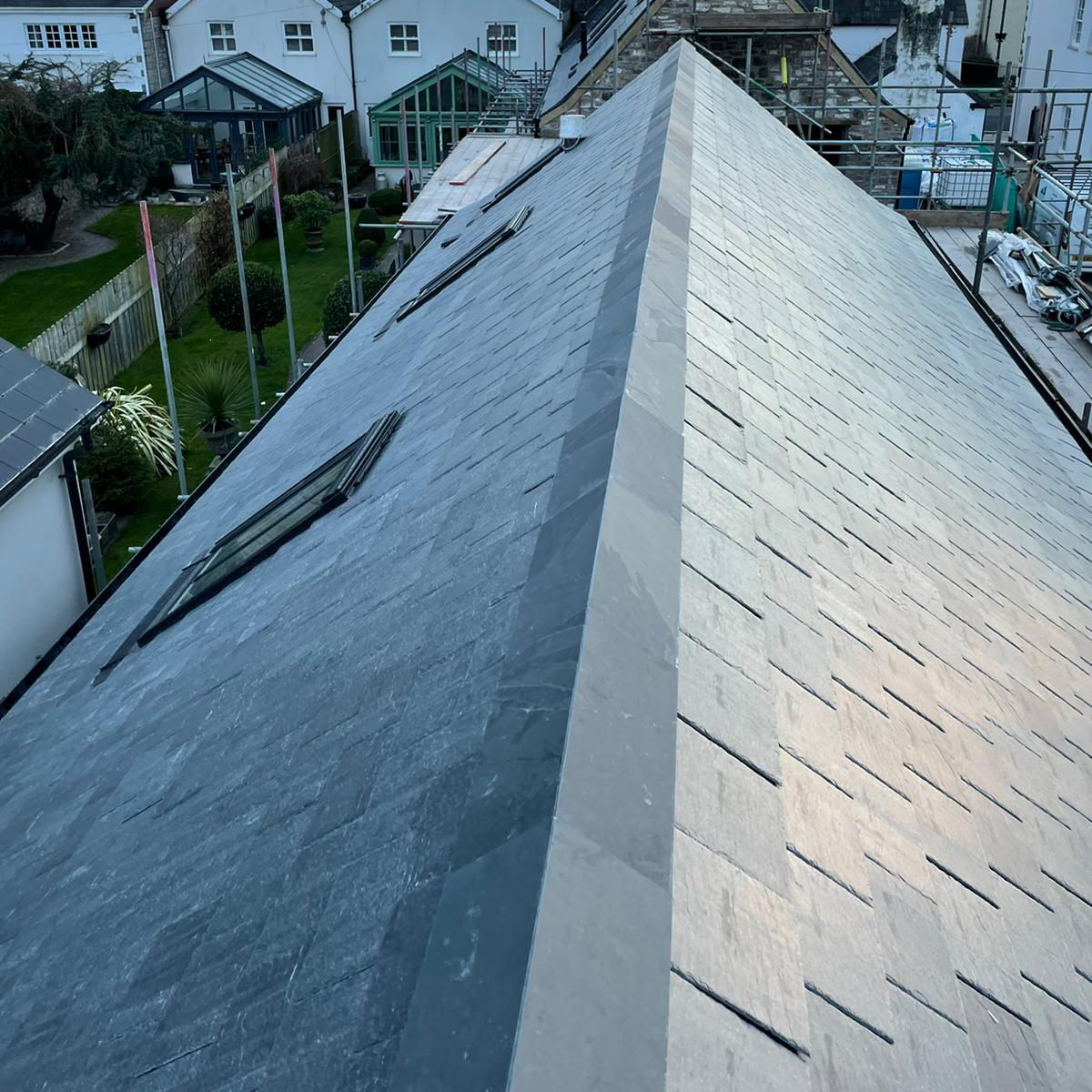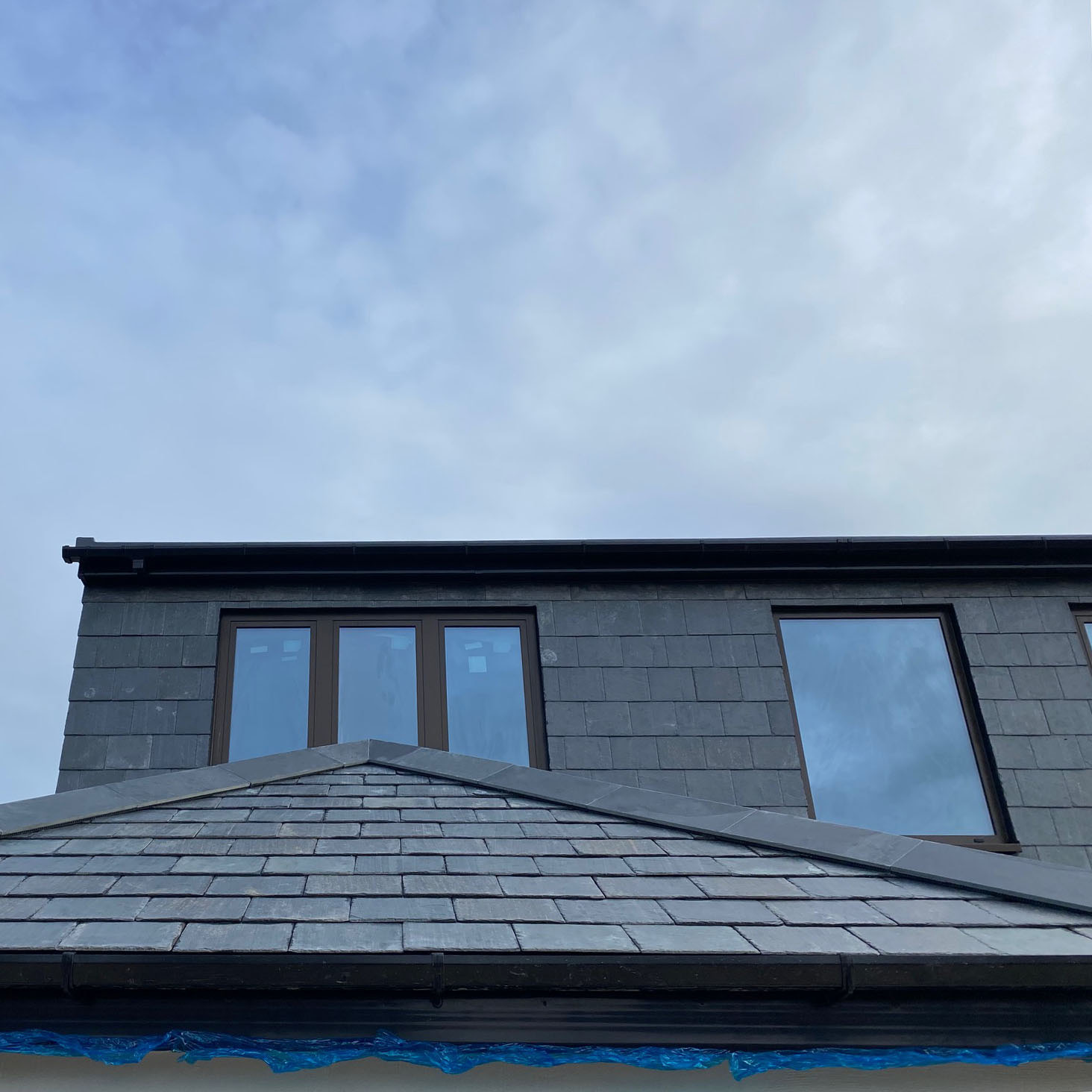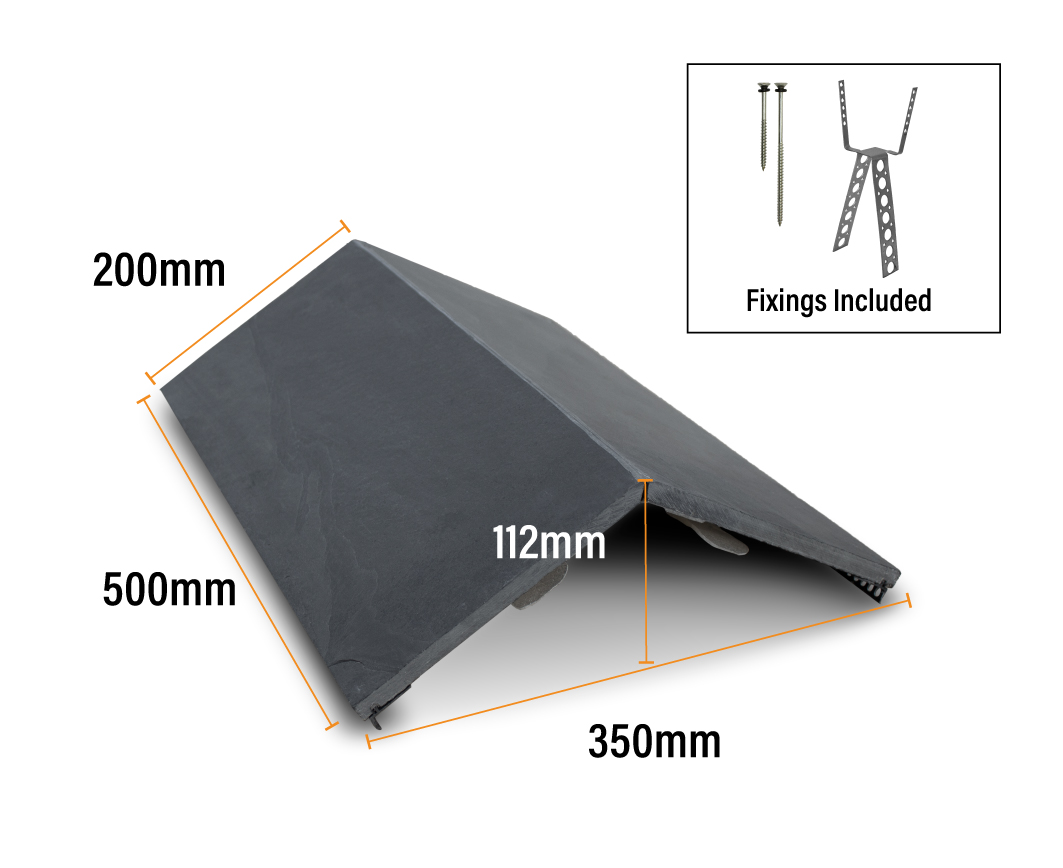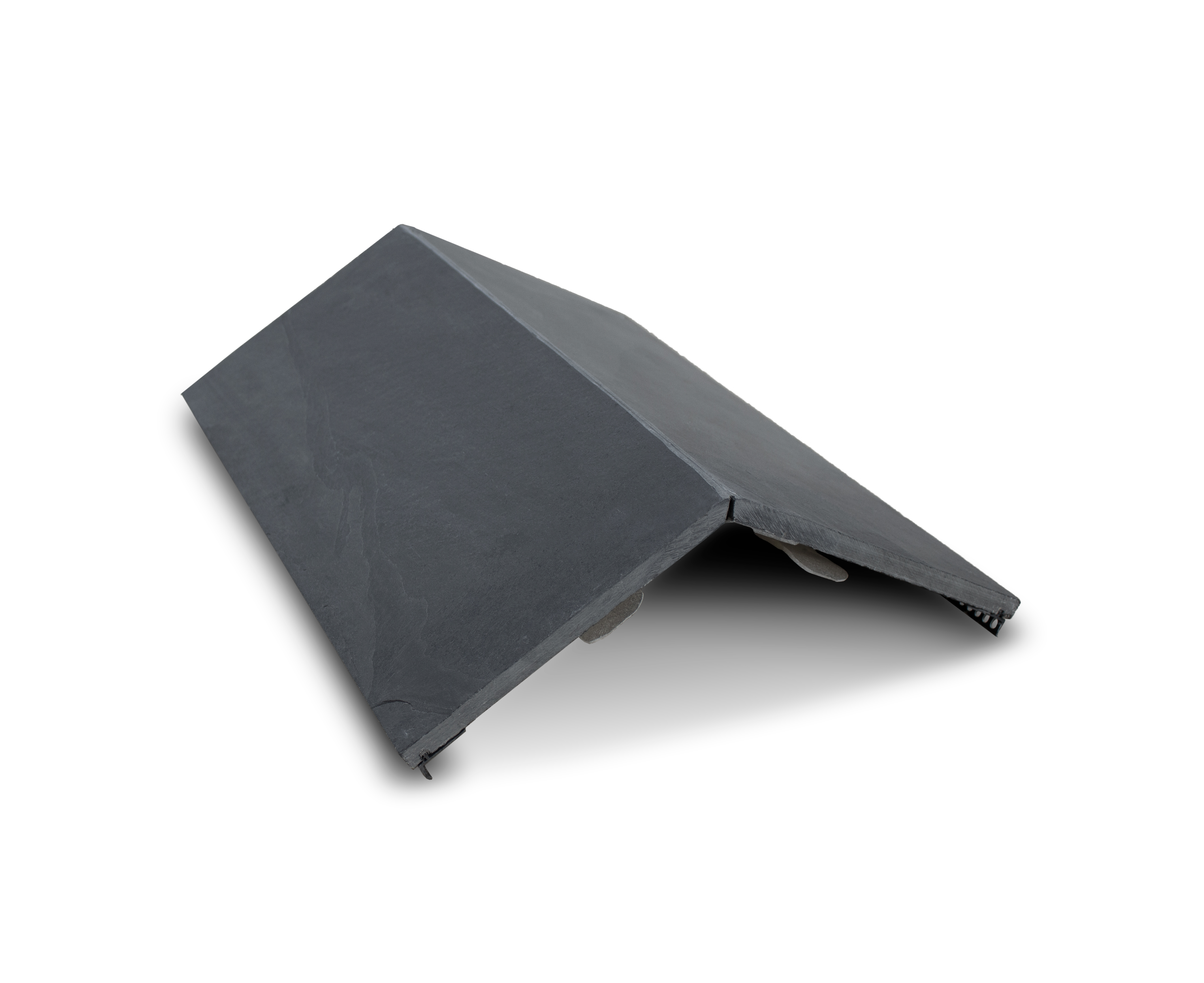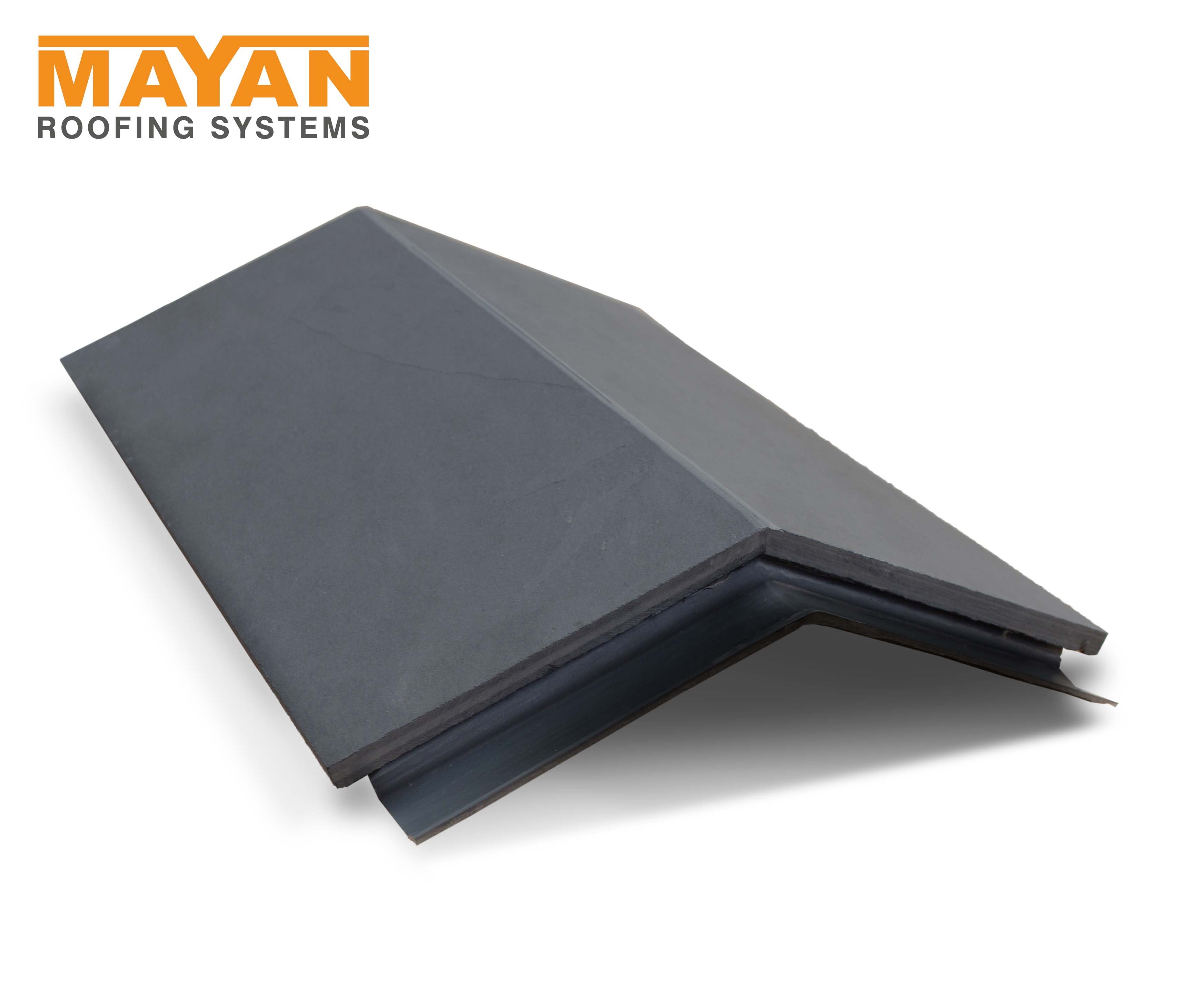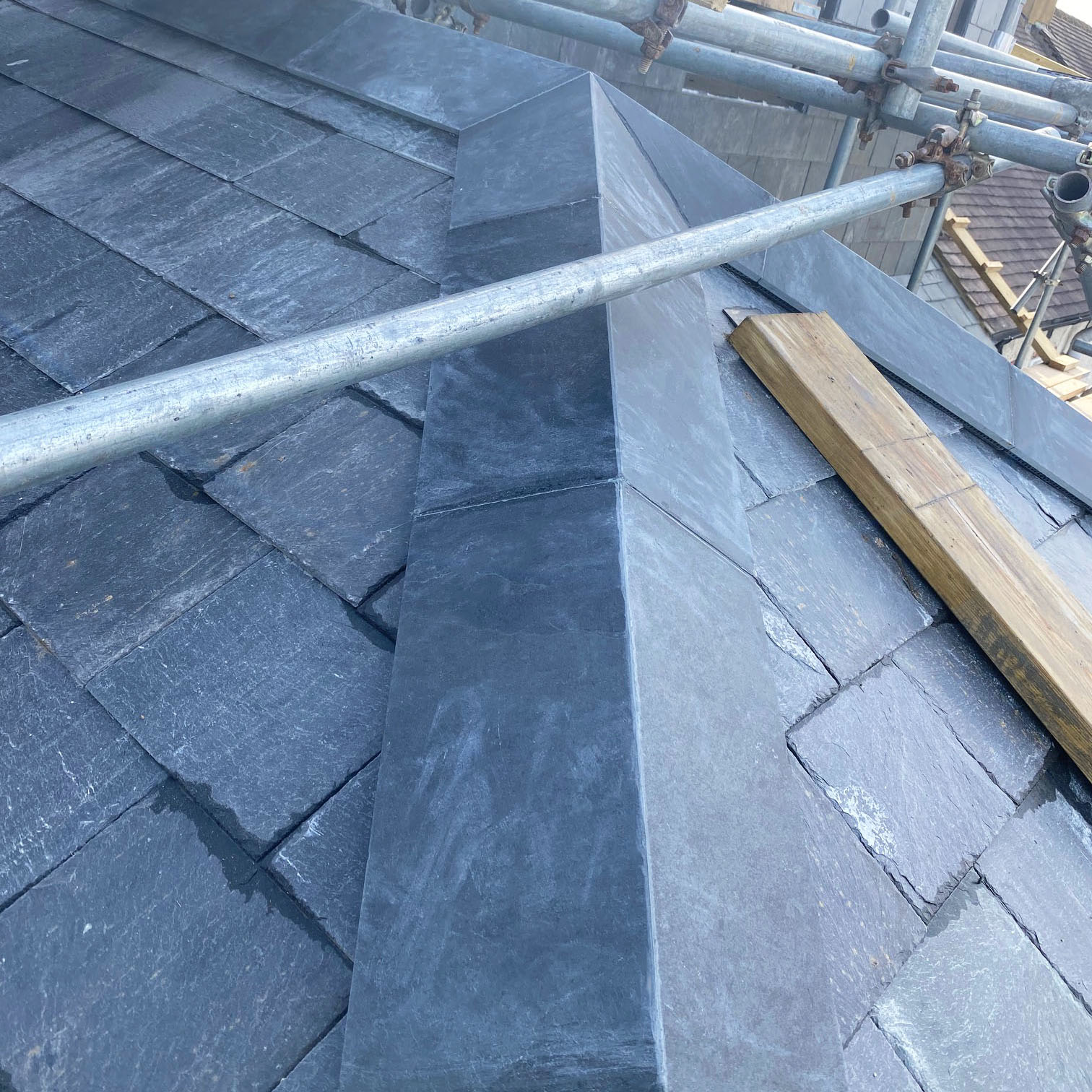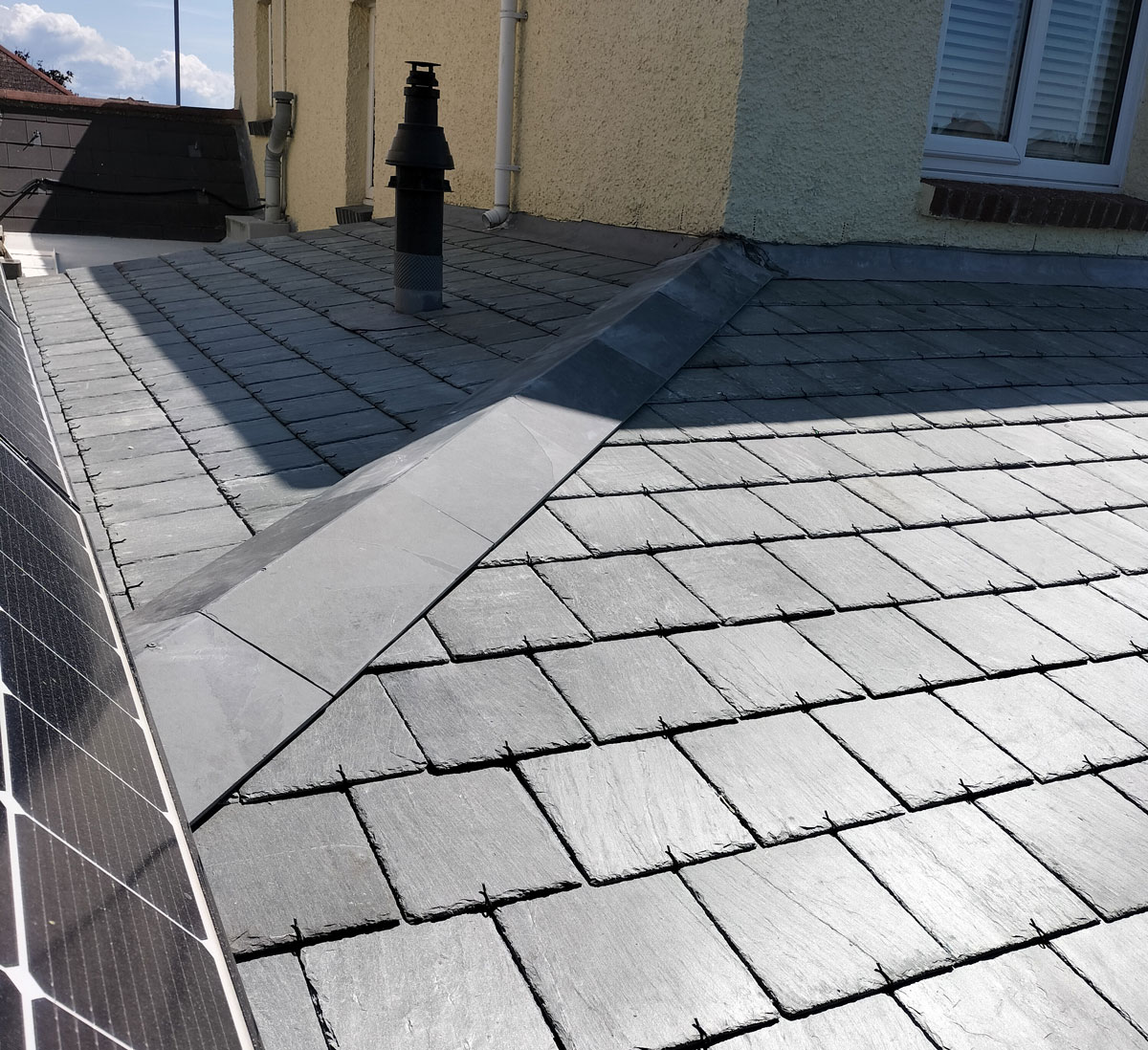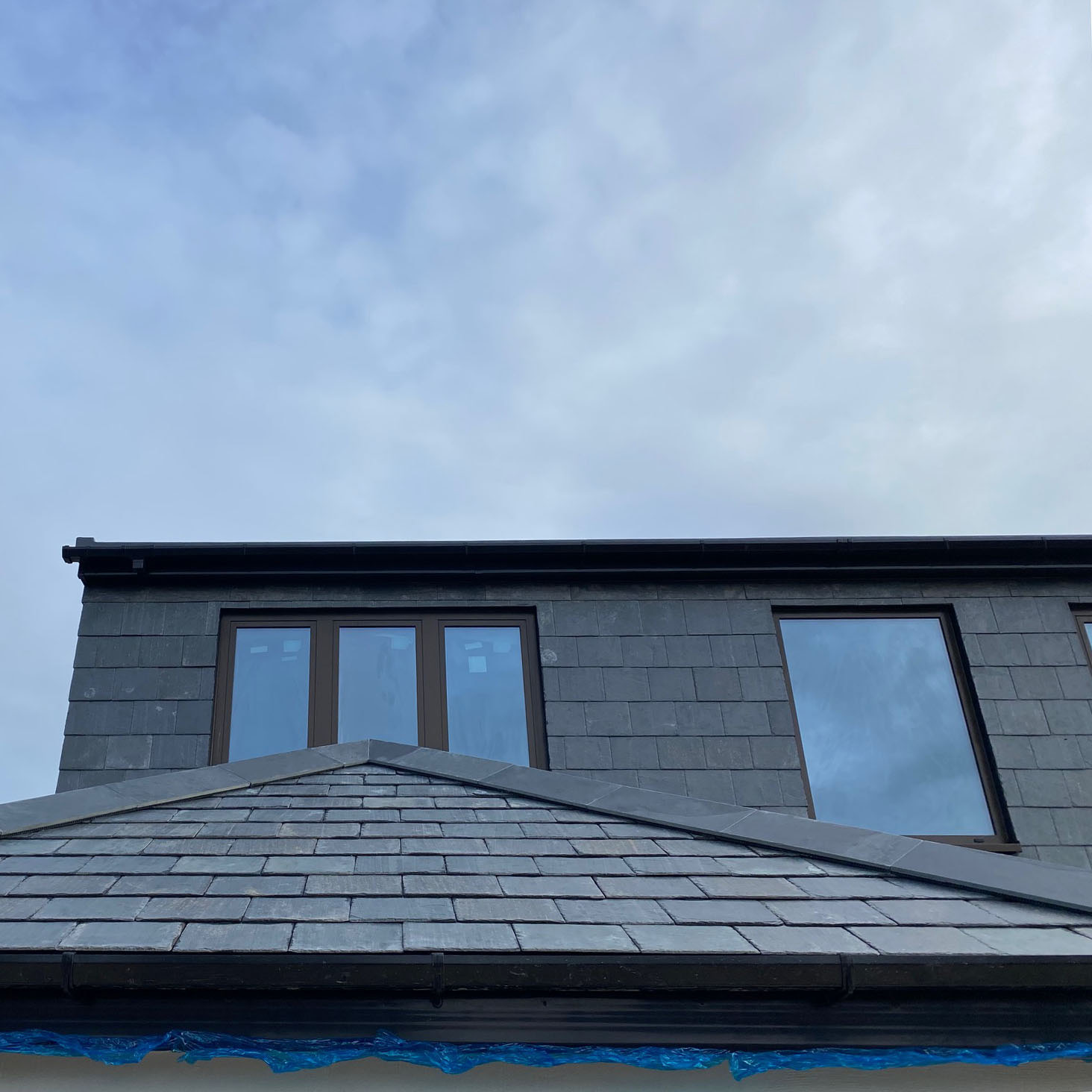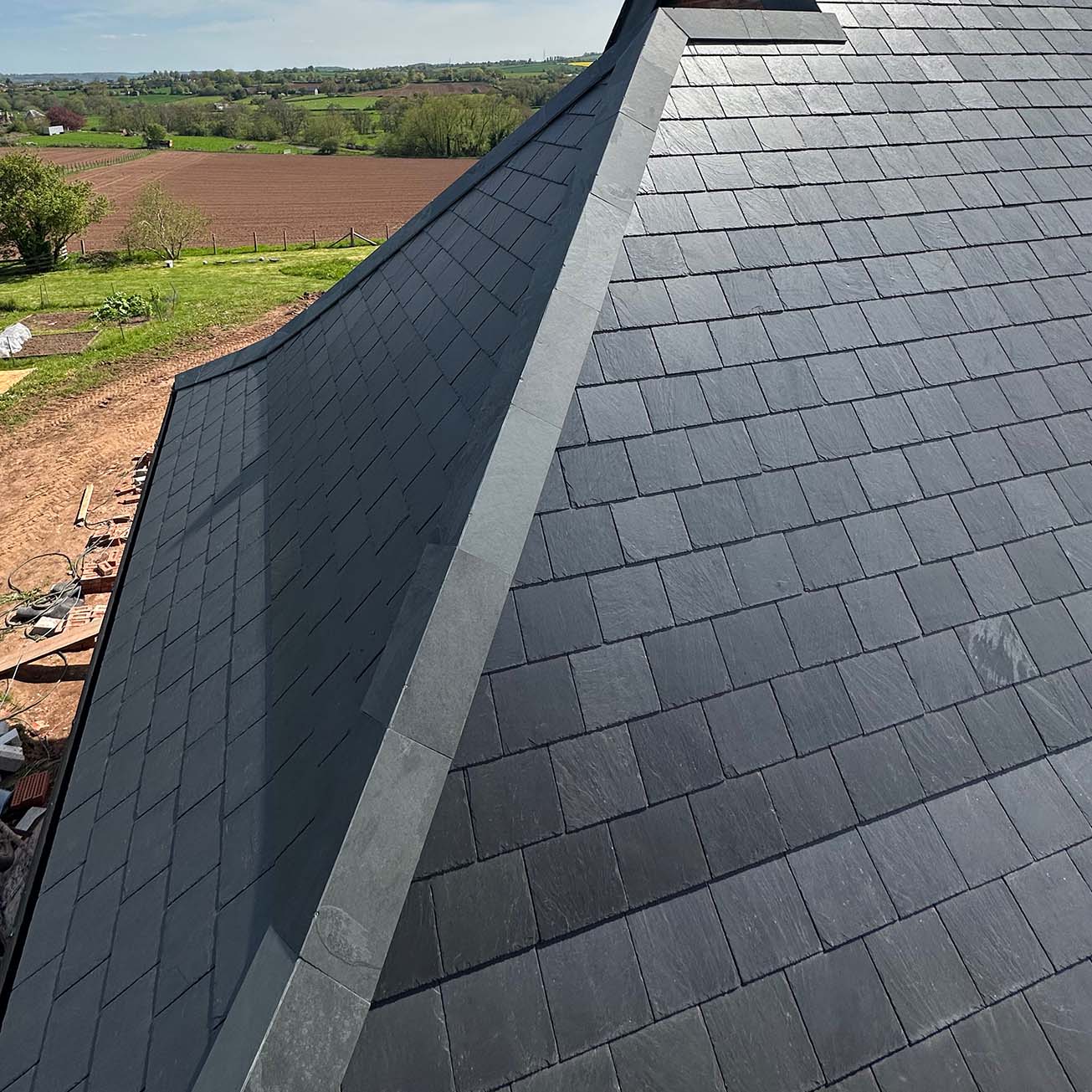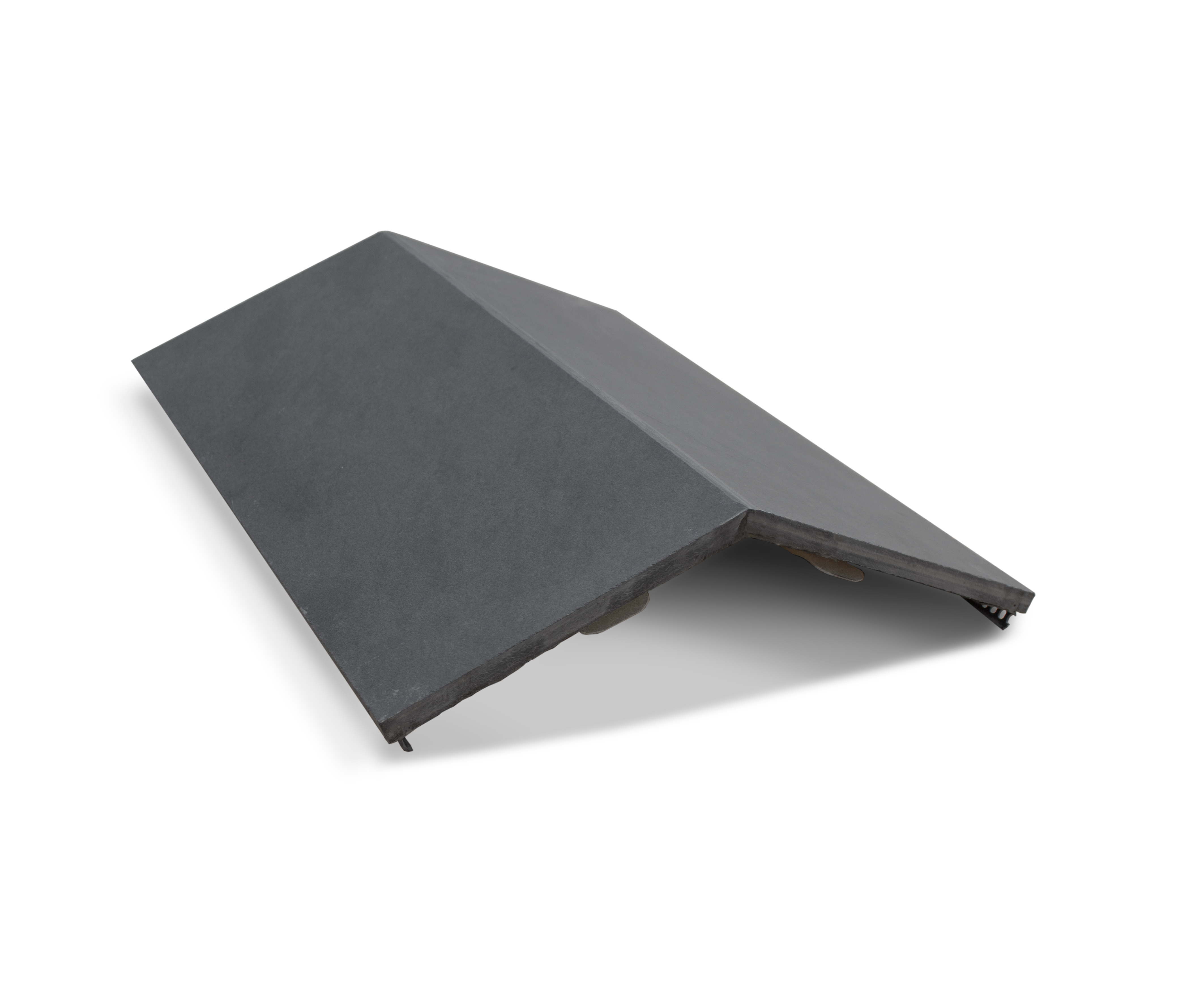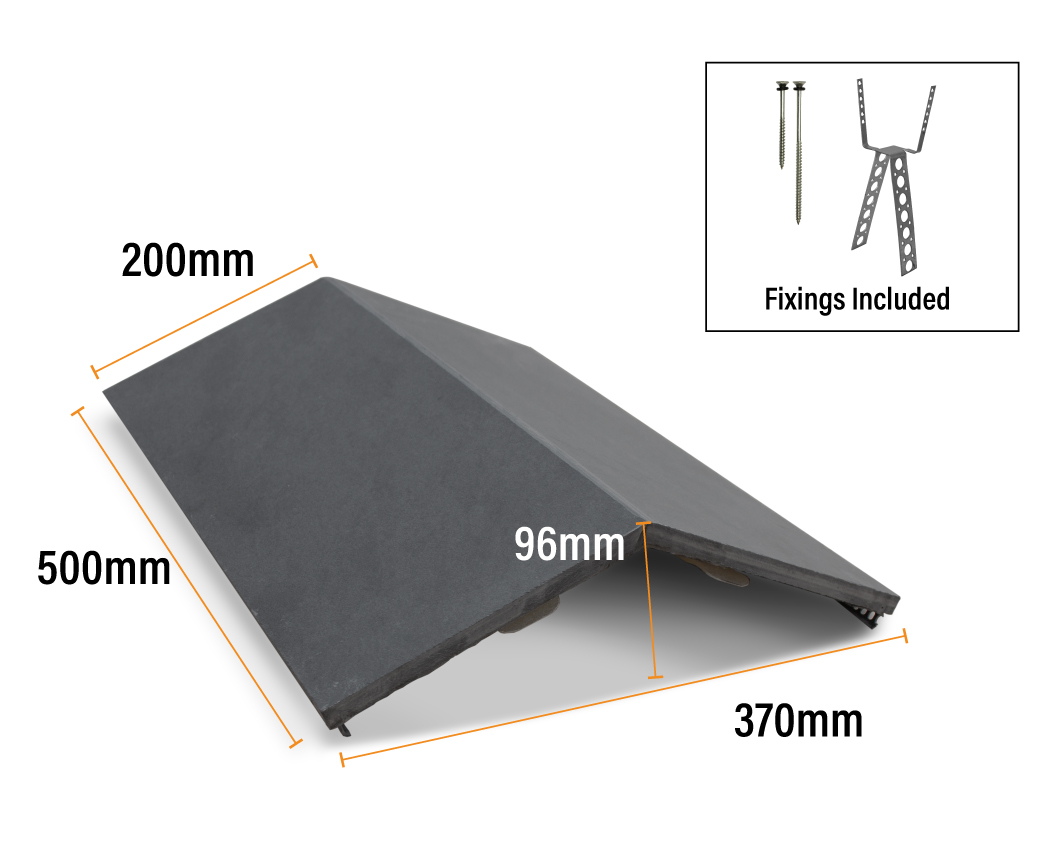 Block Ends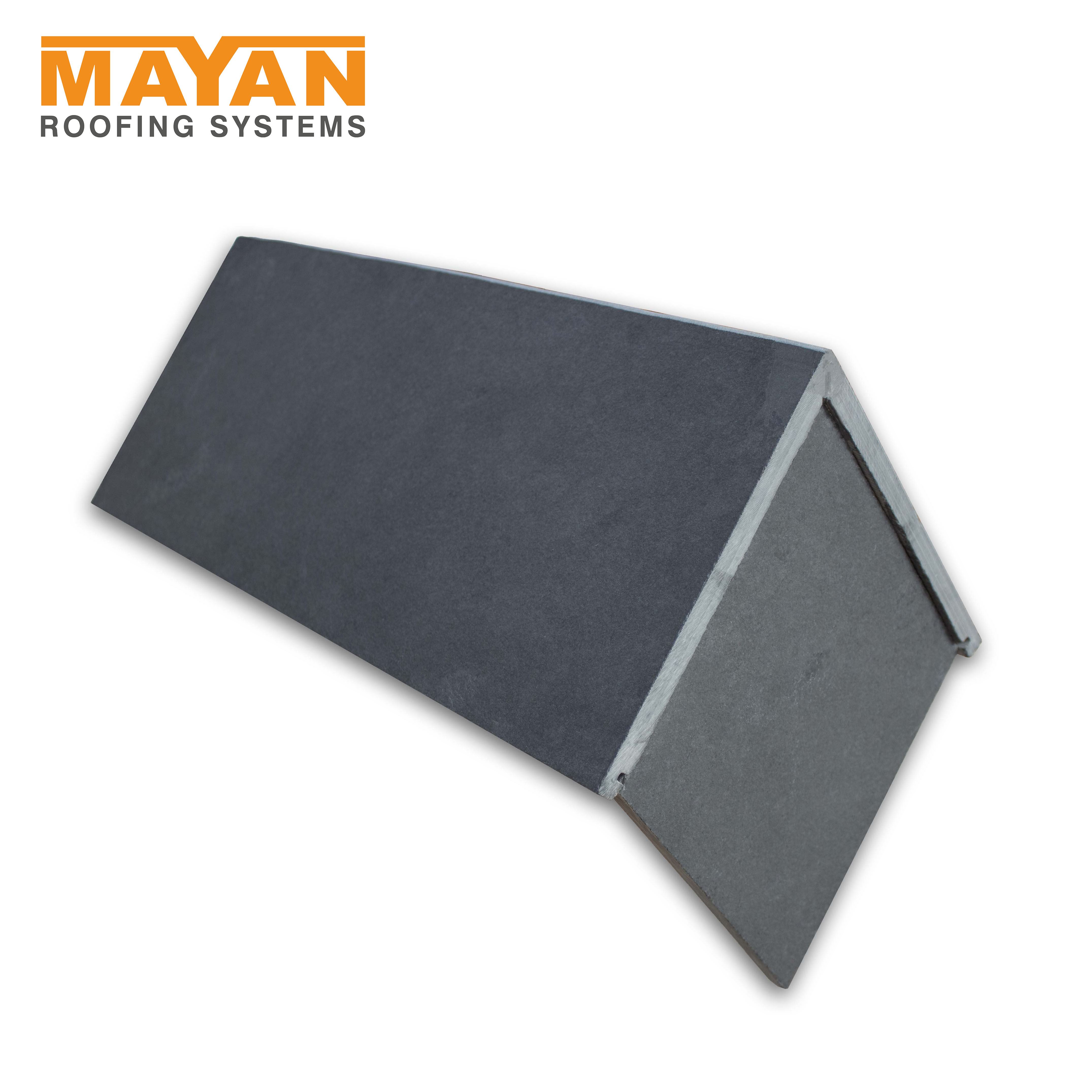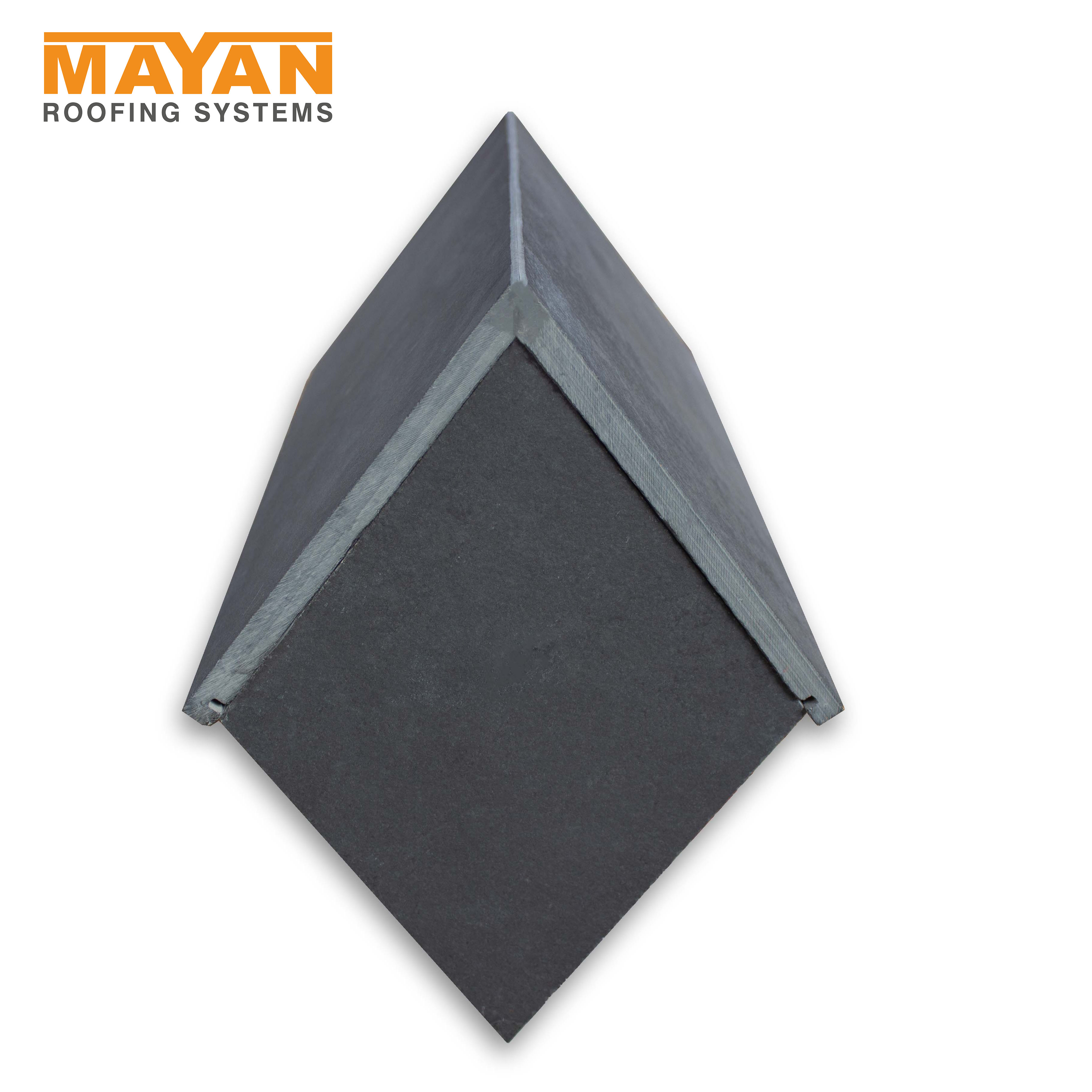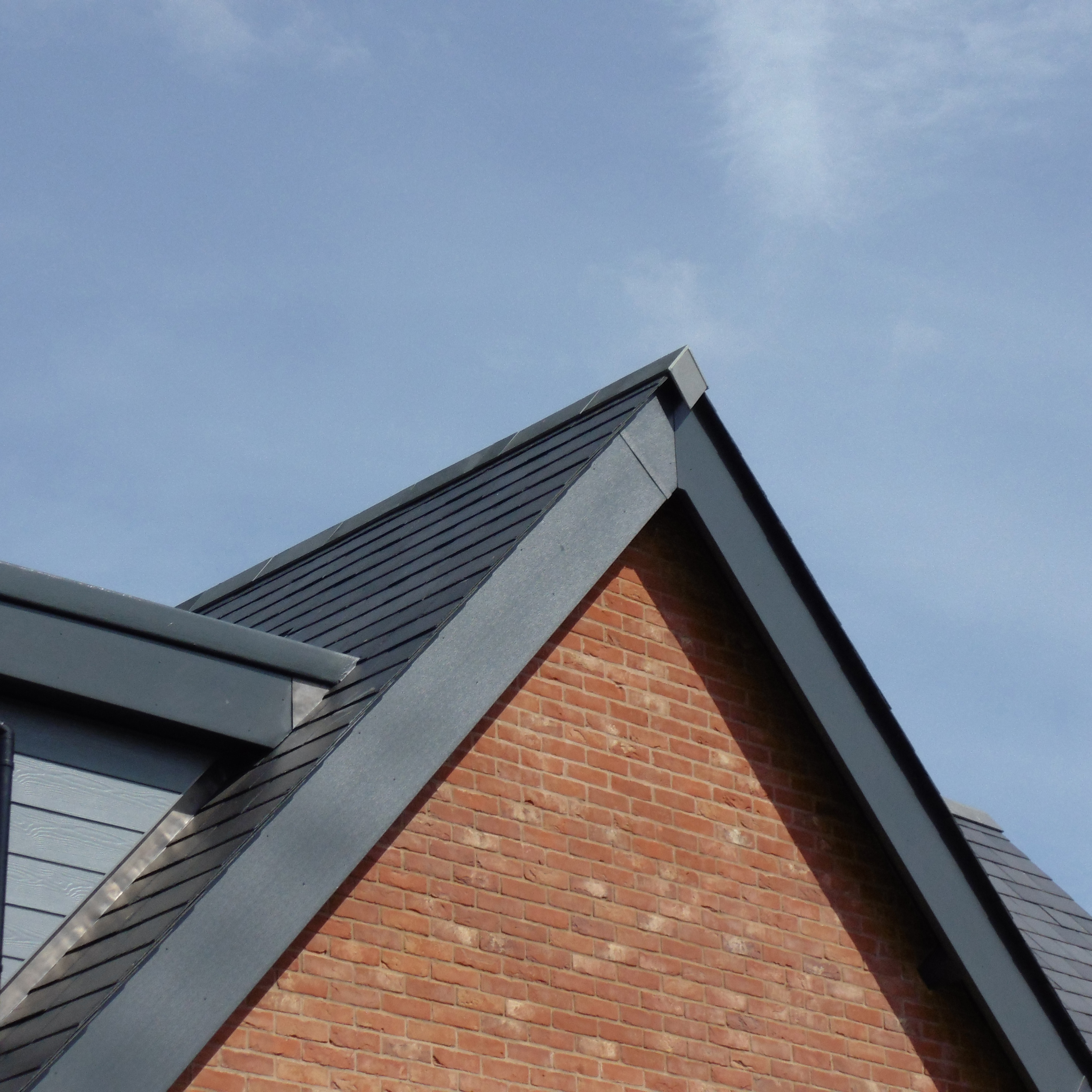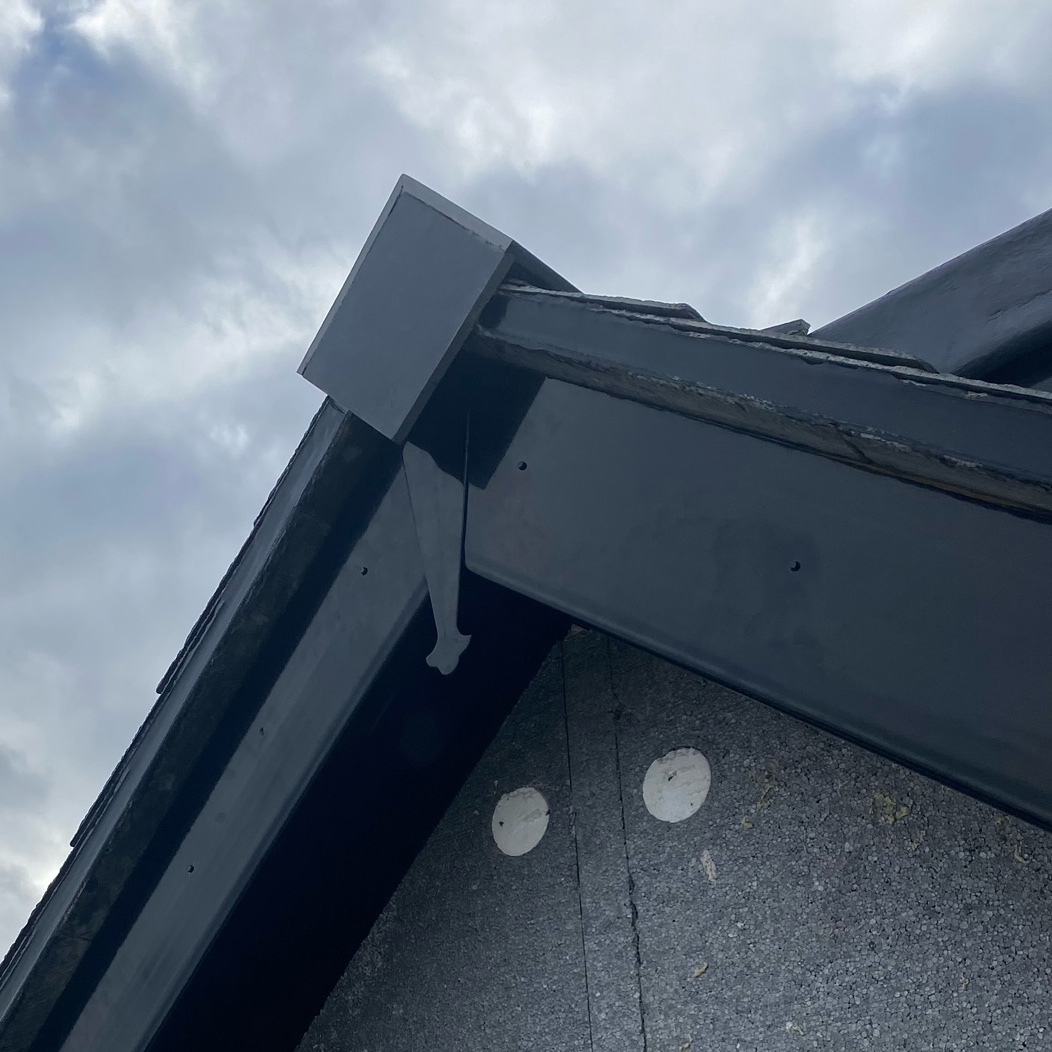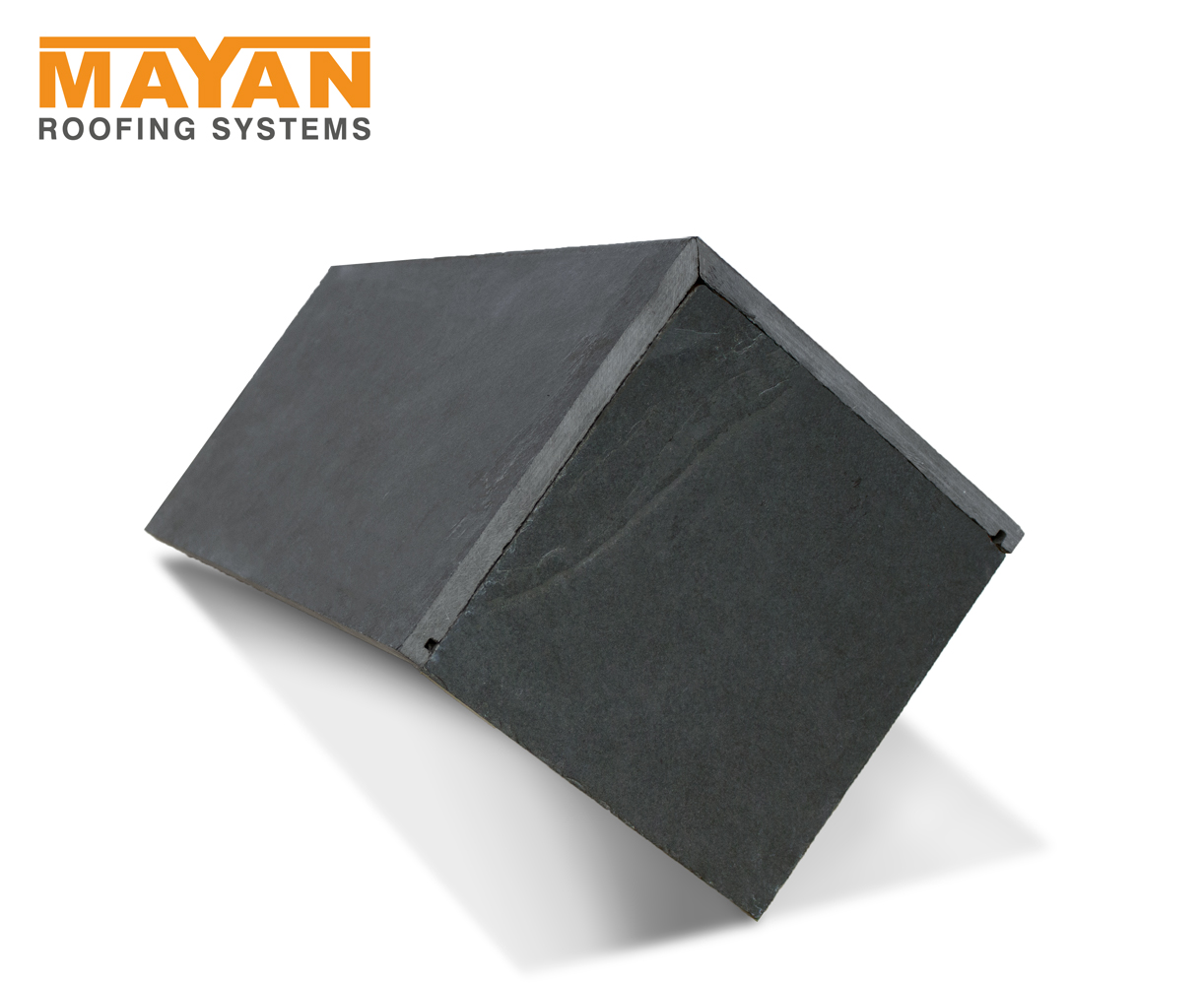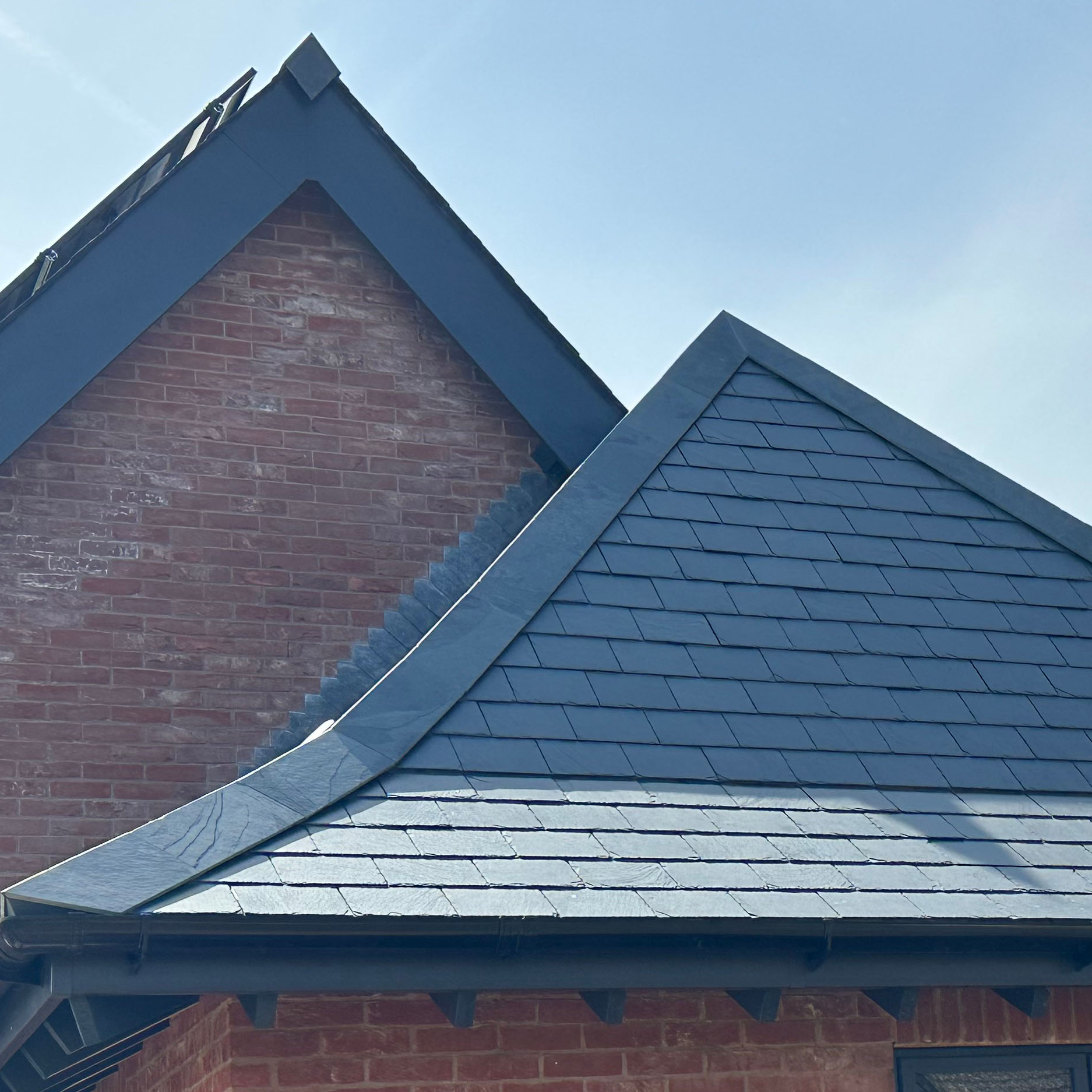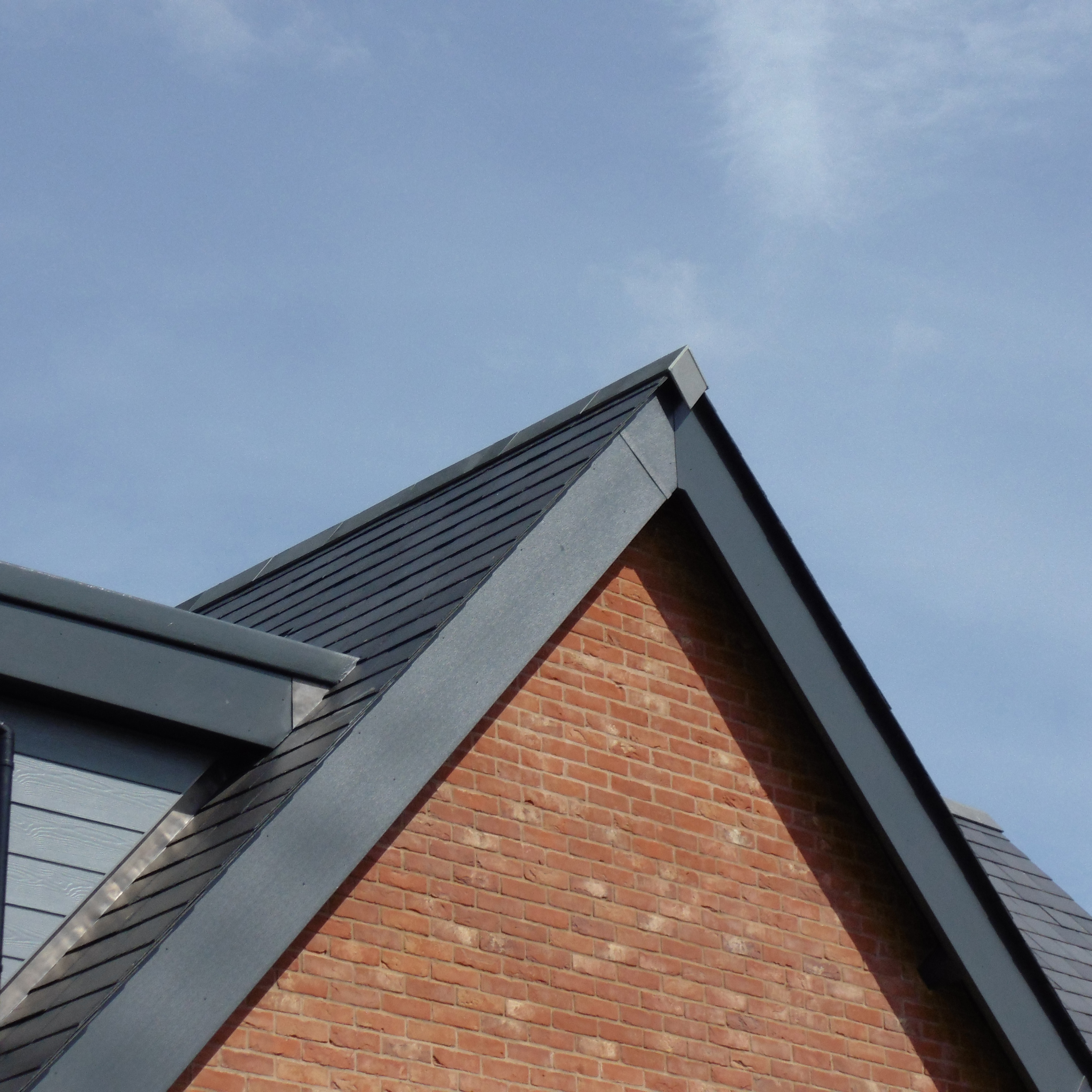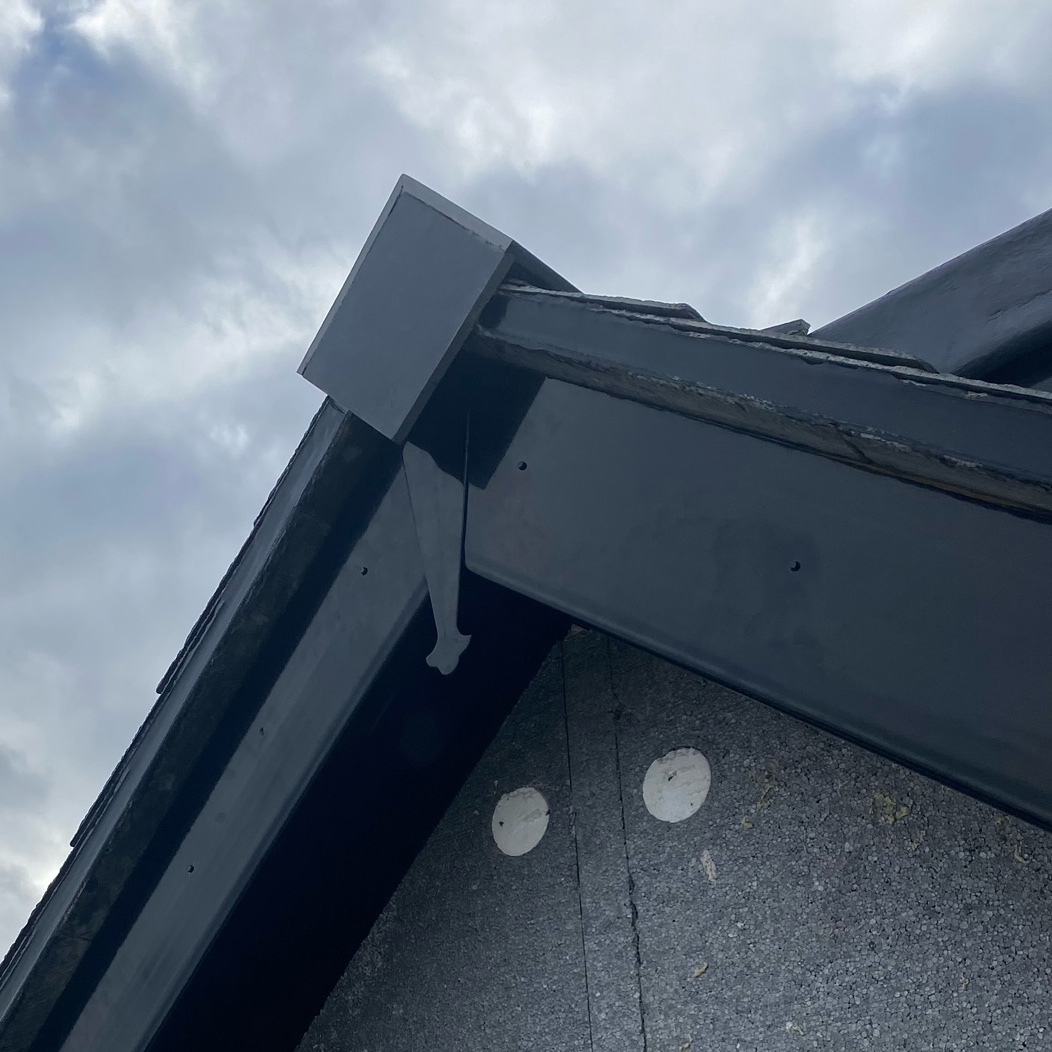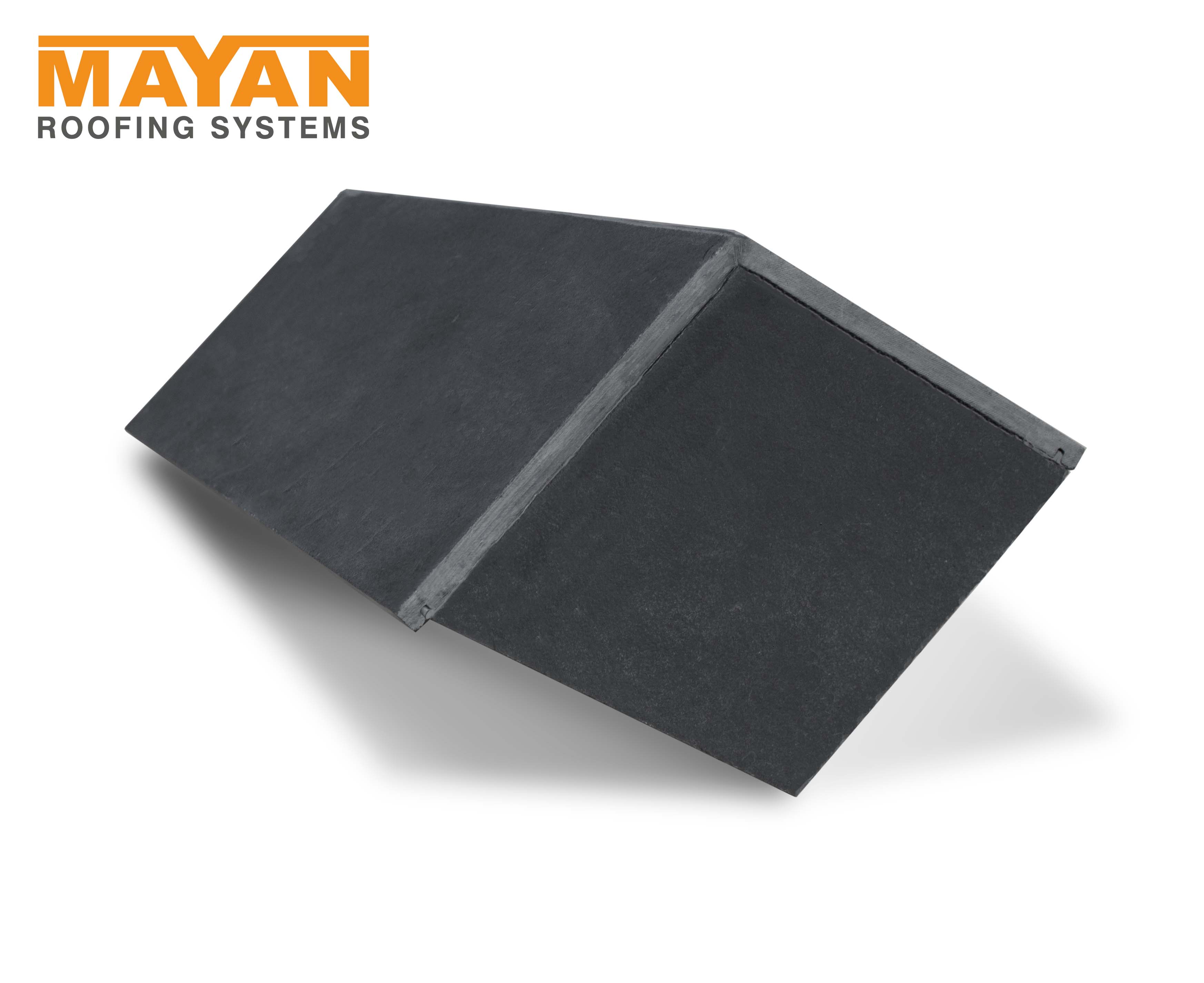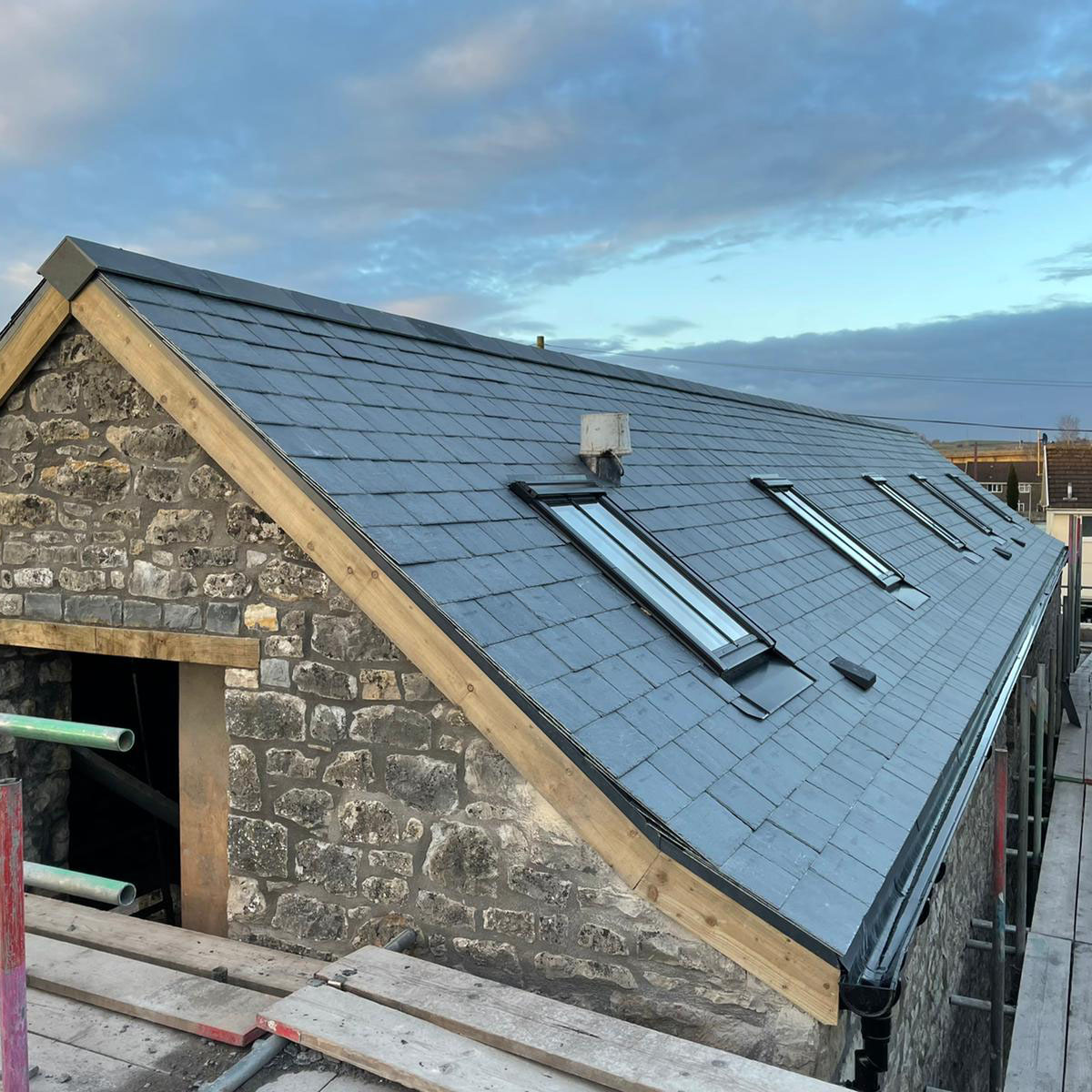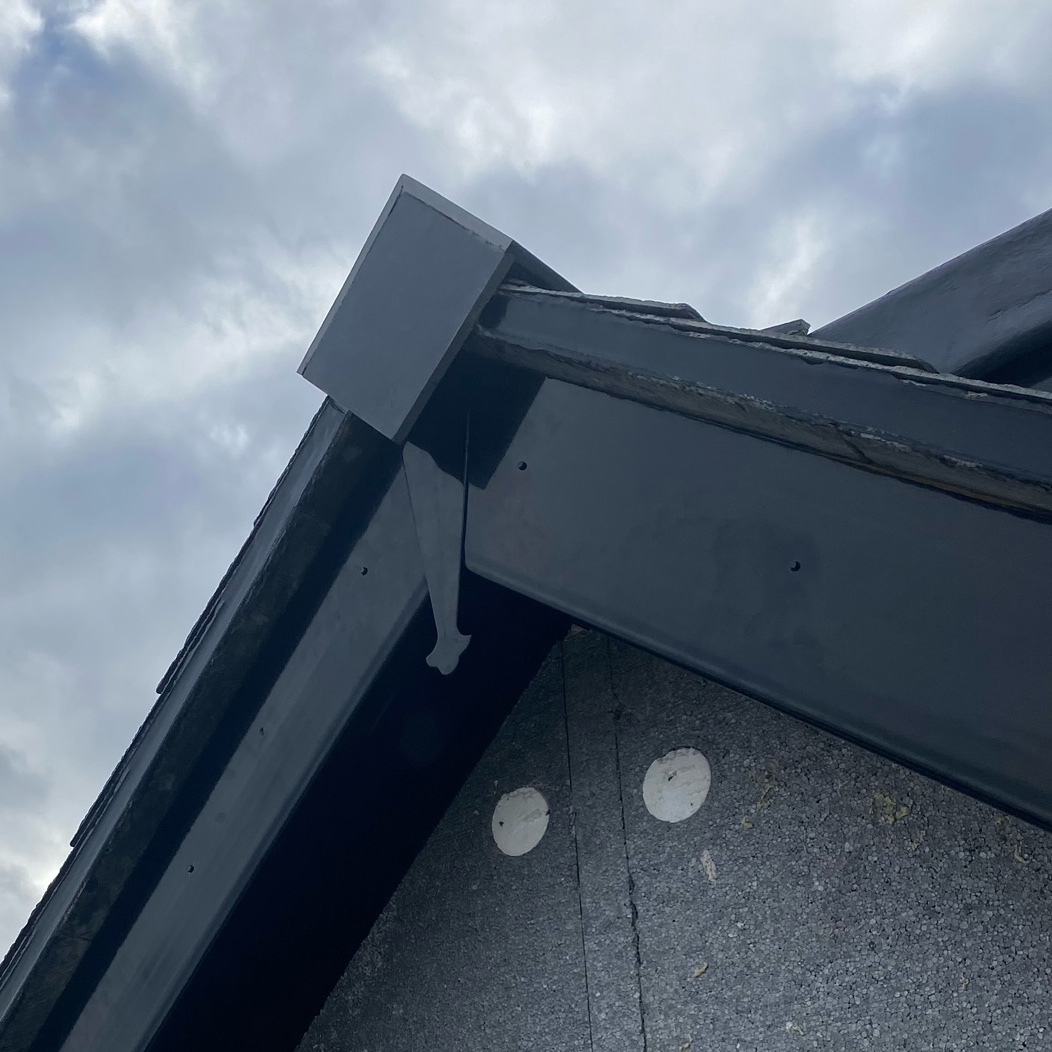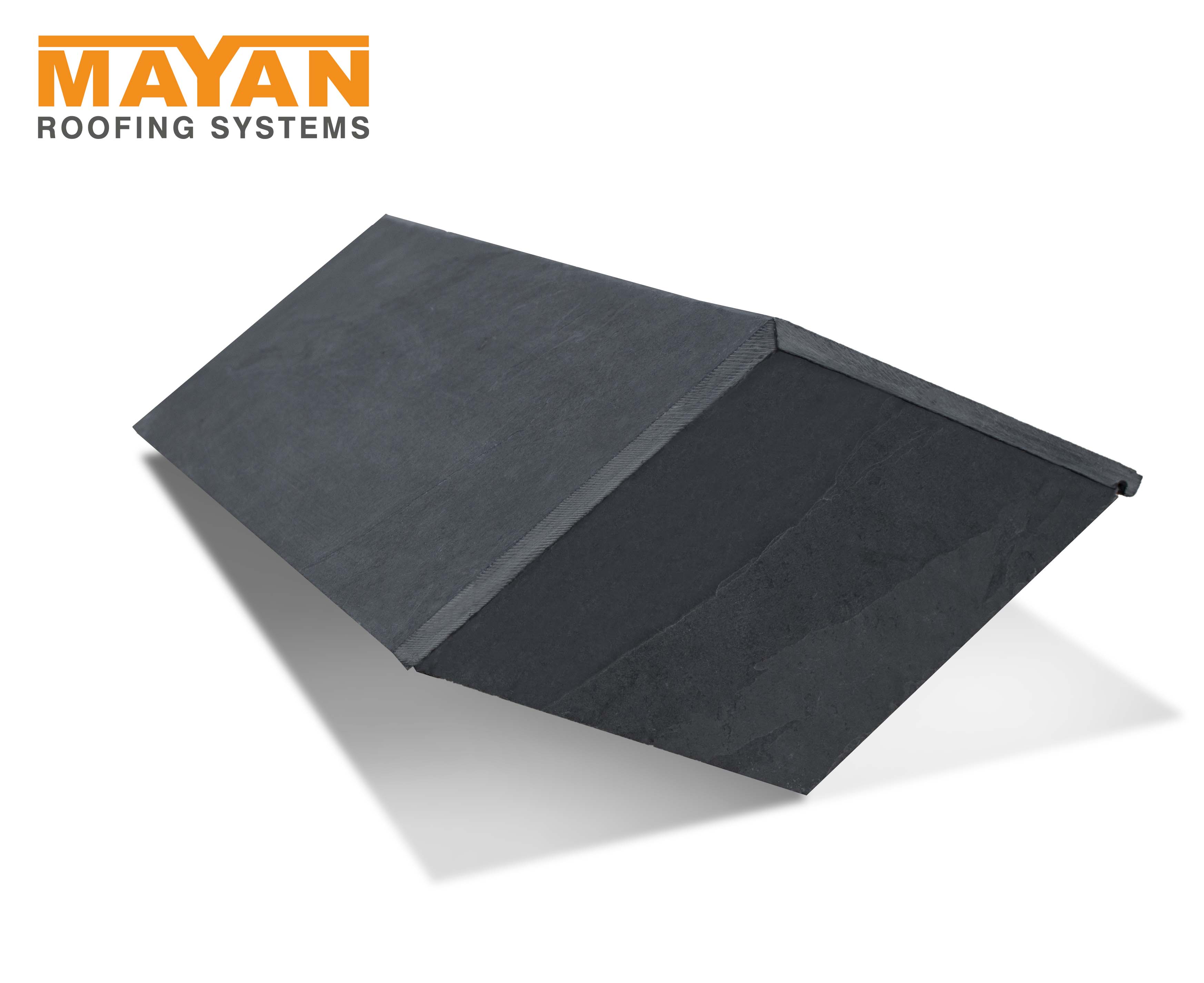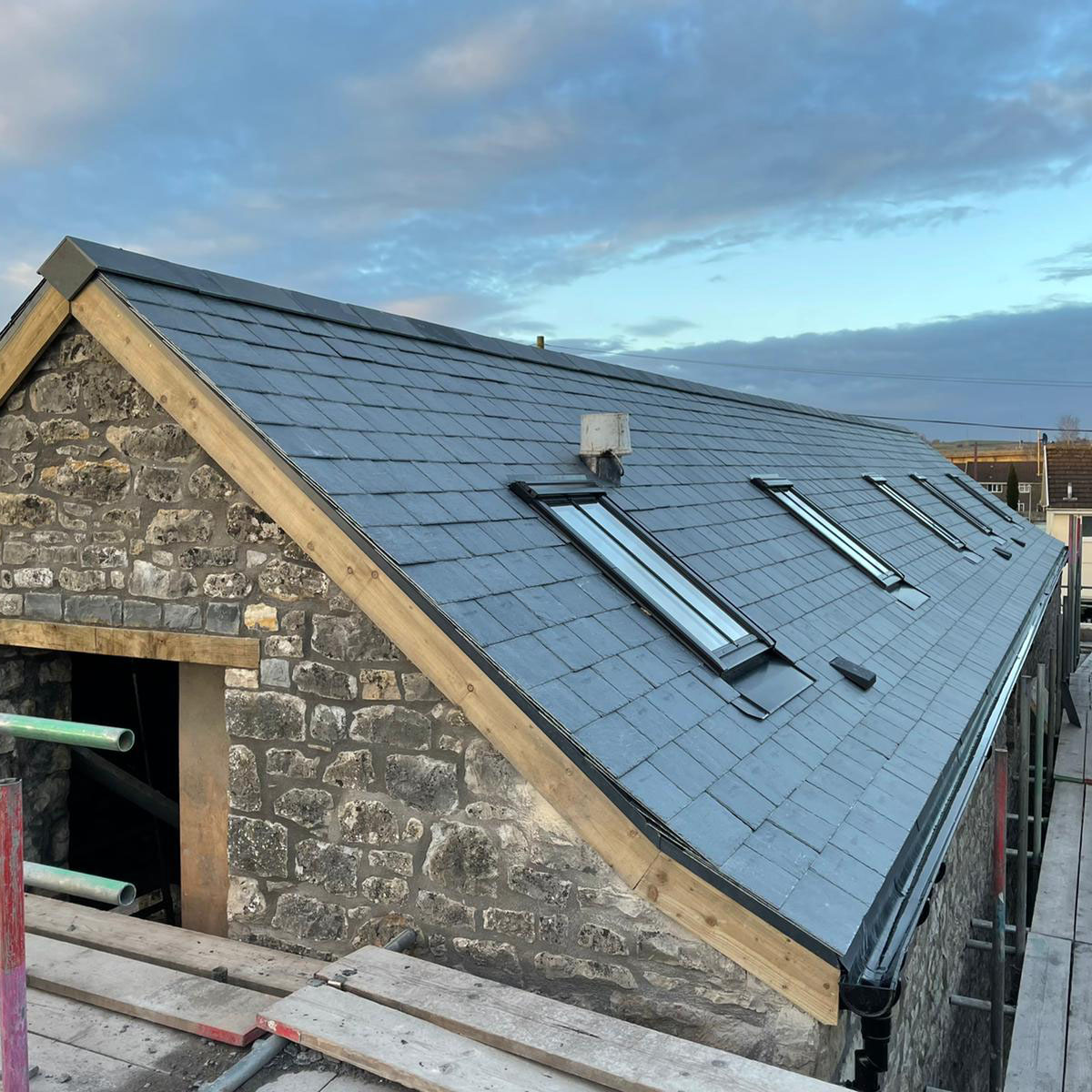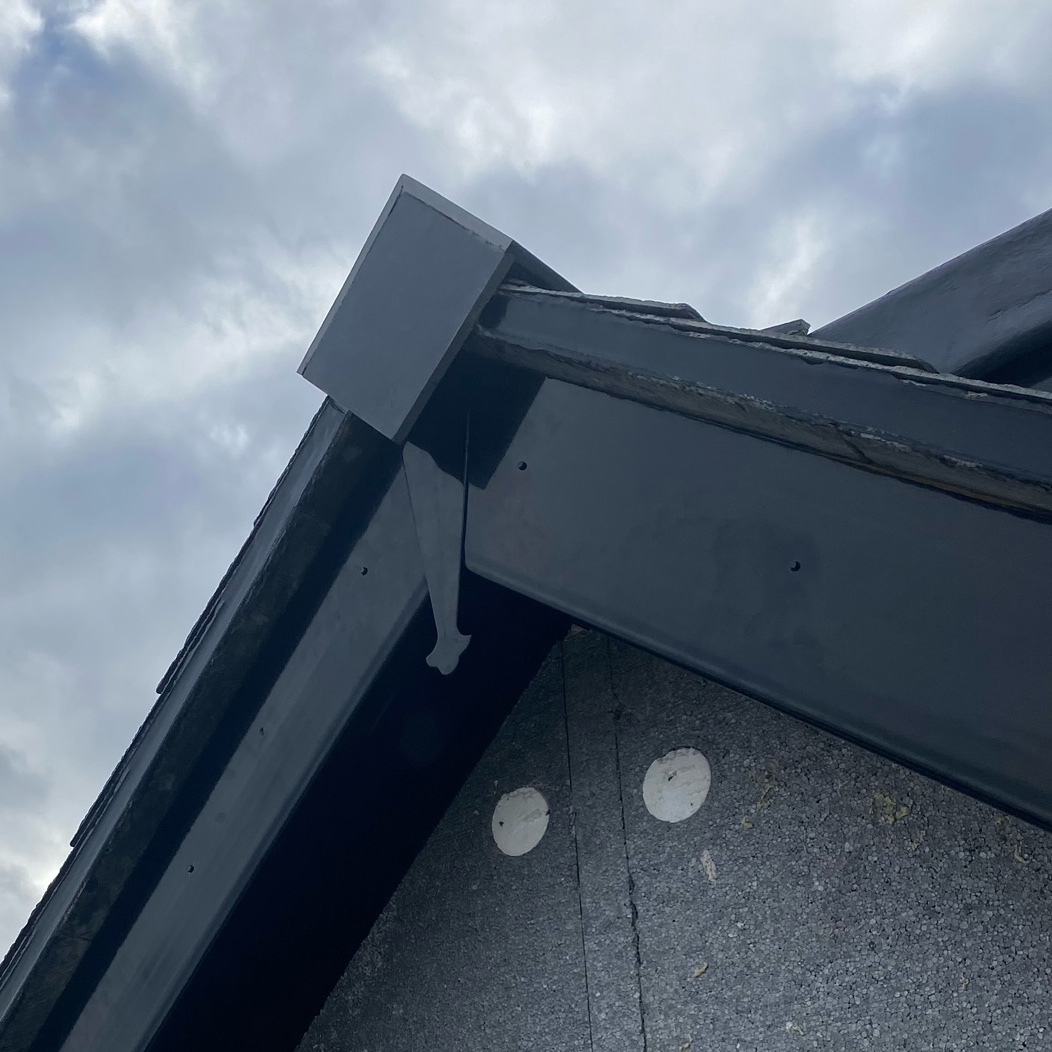 Hip Ends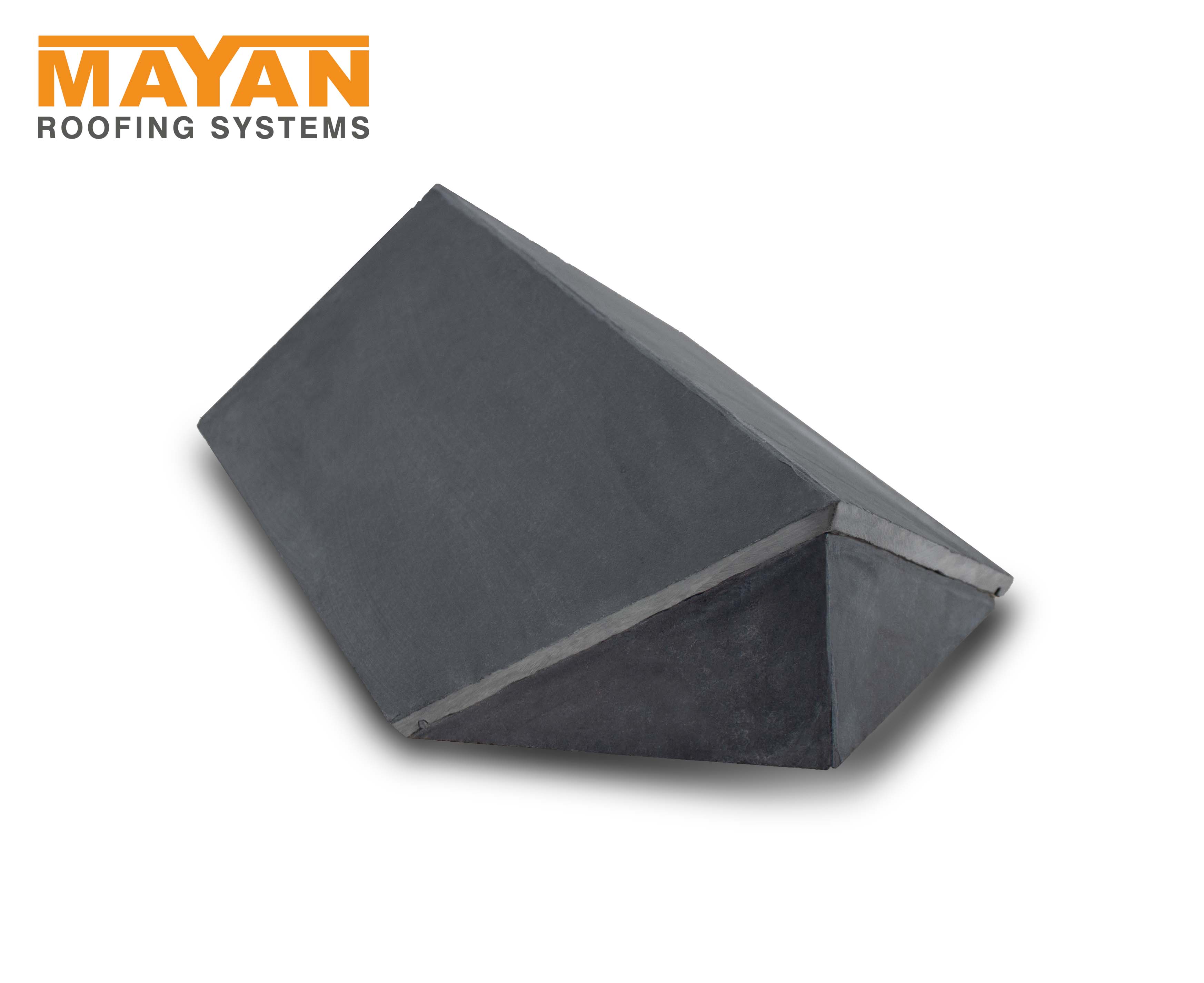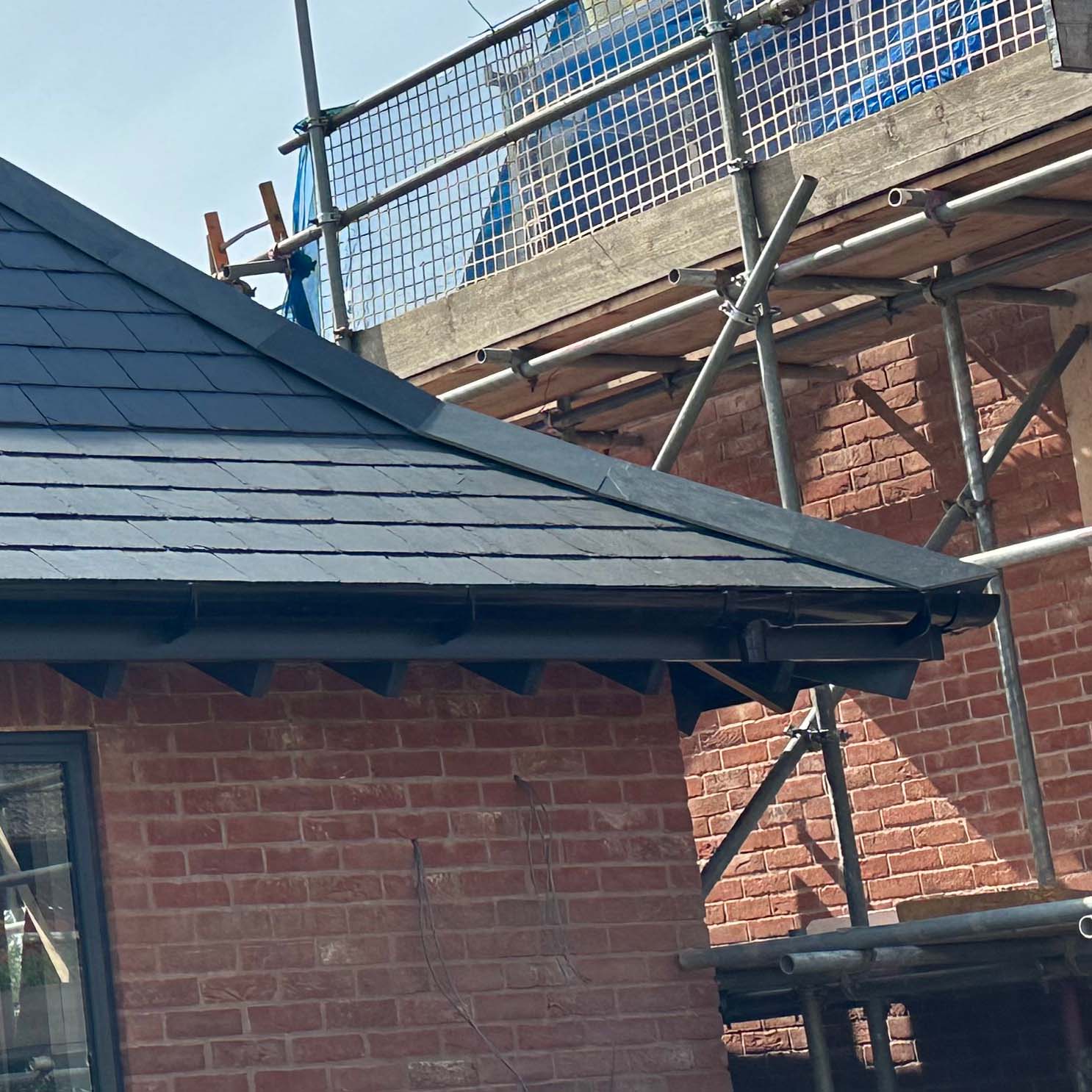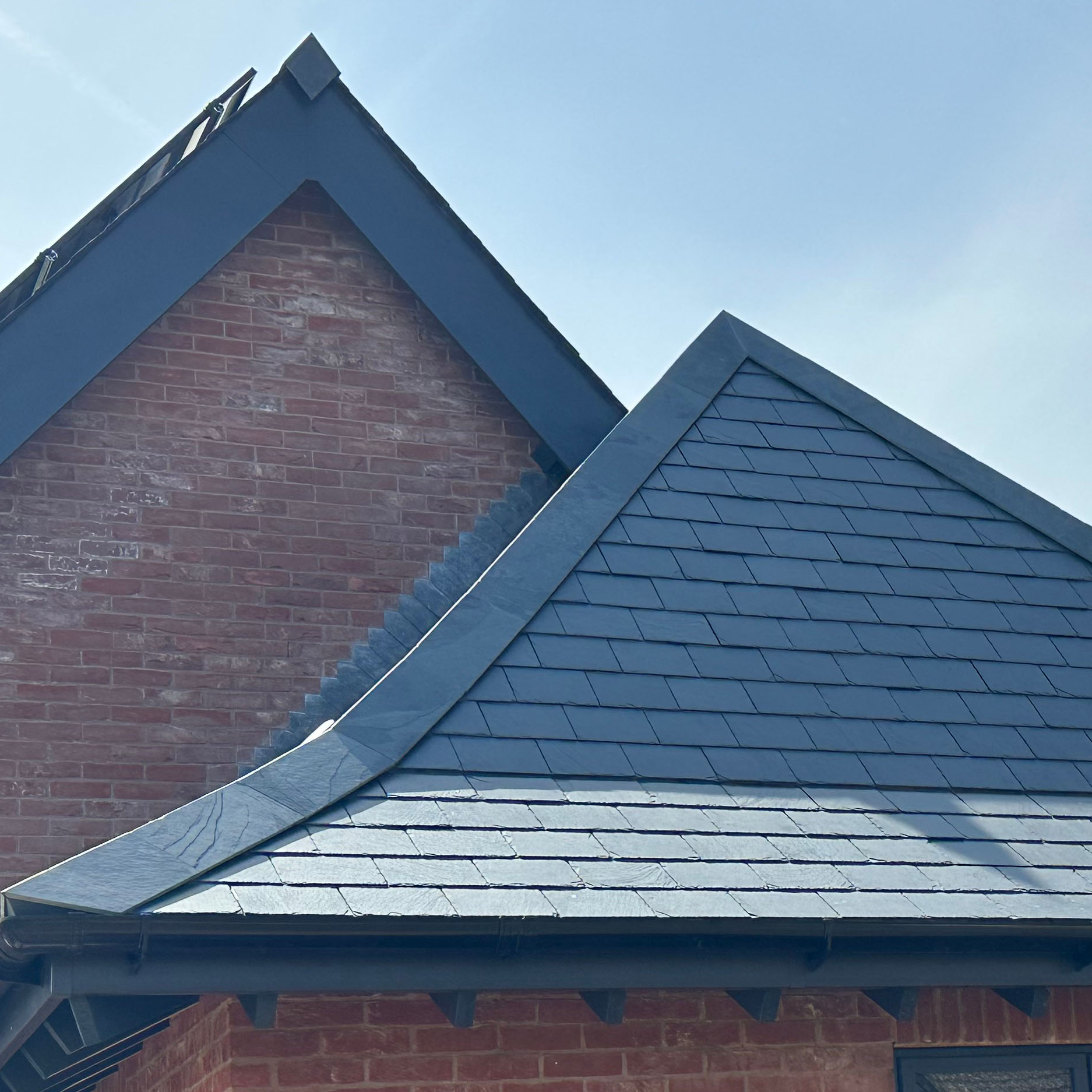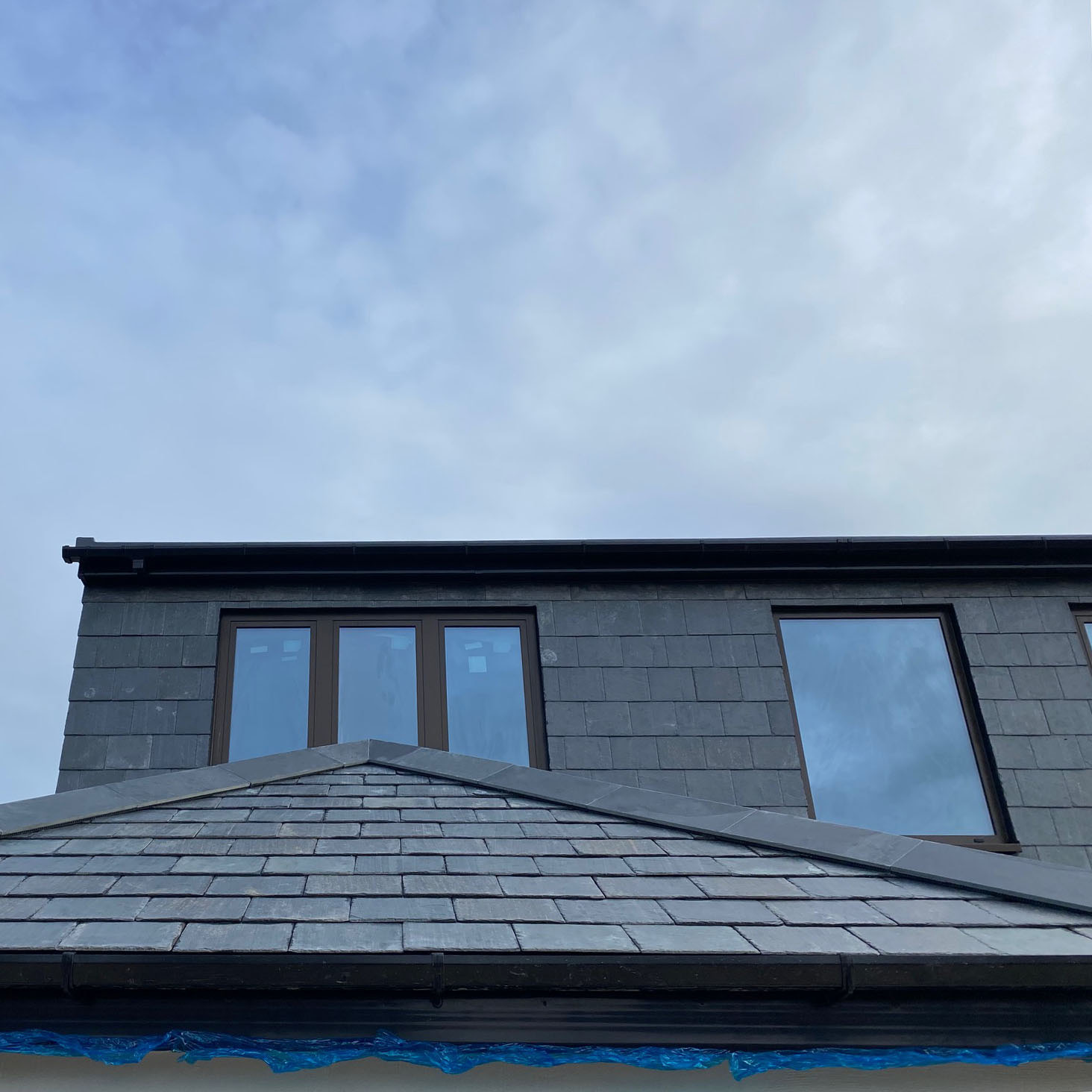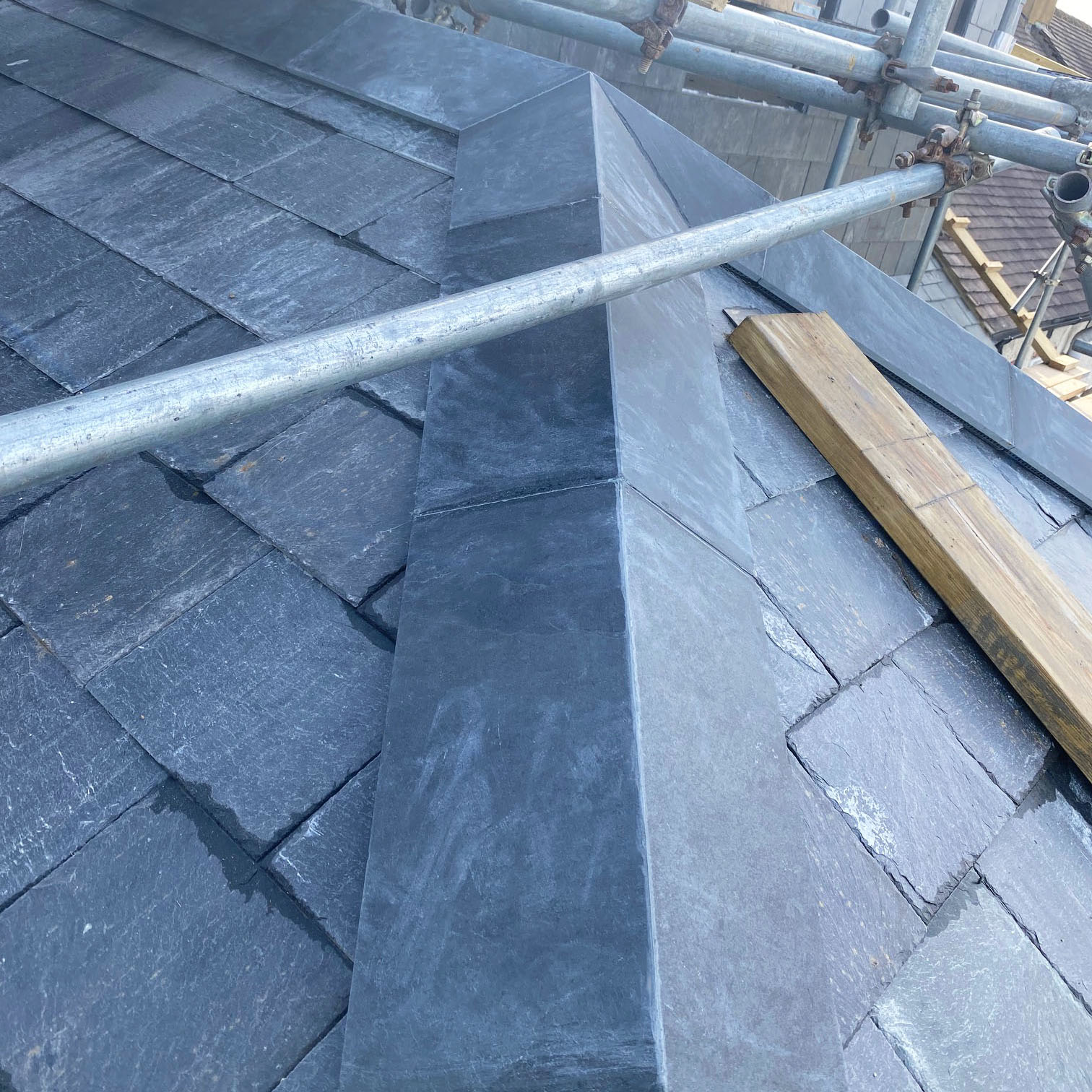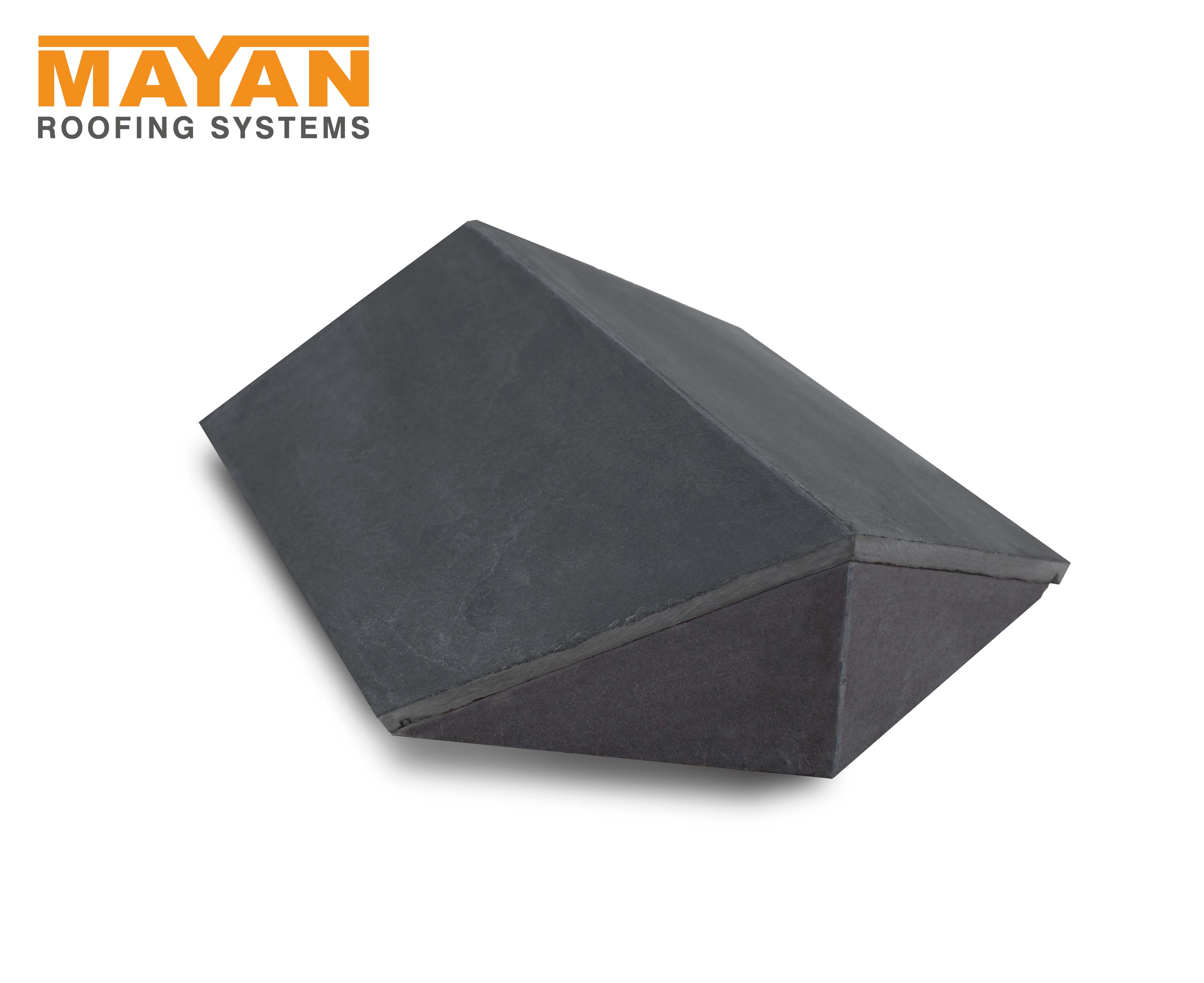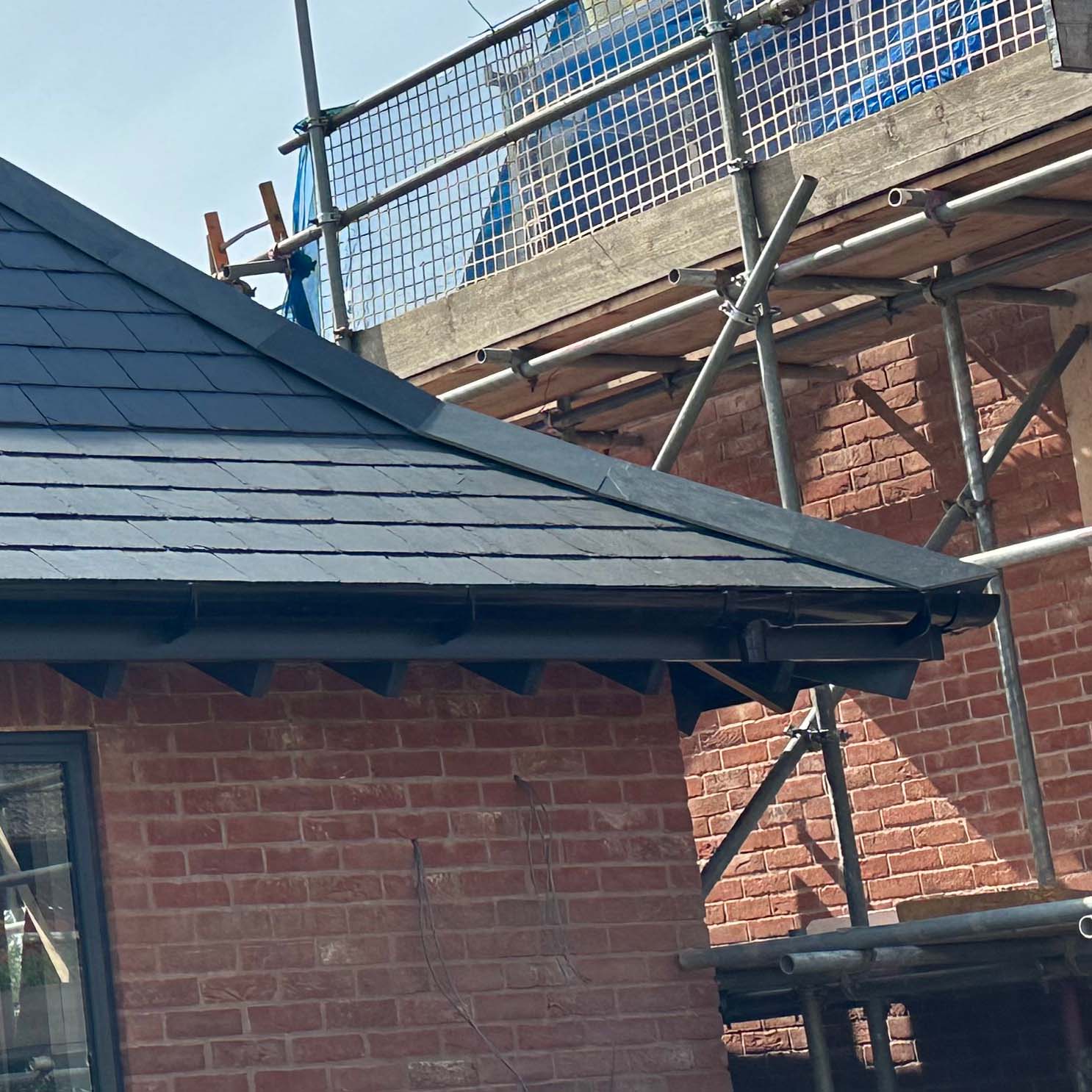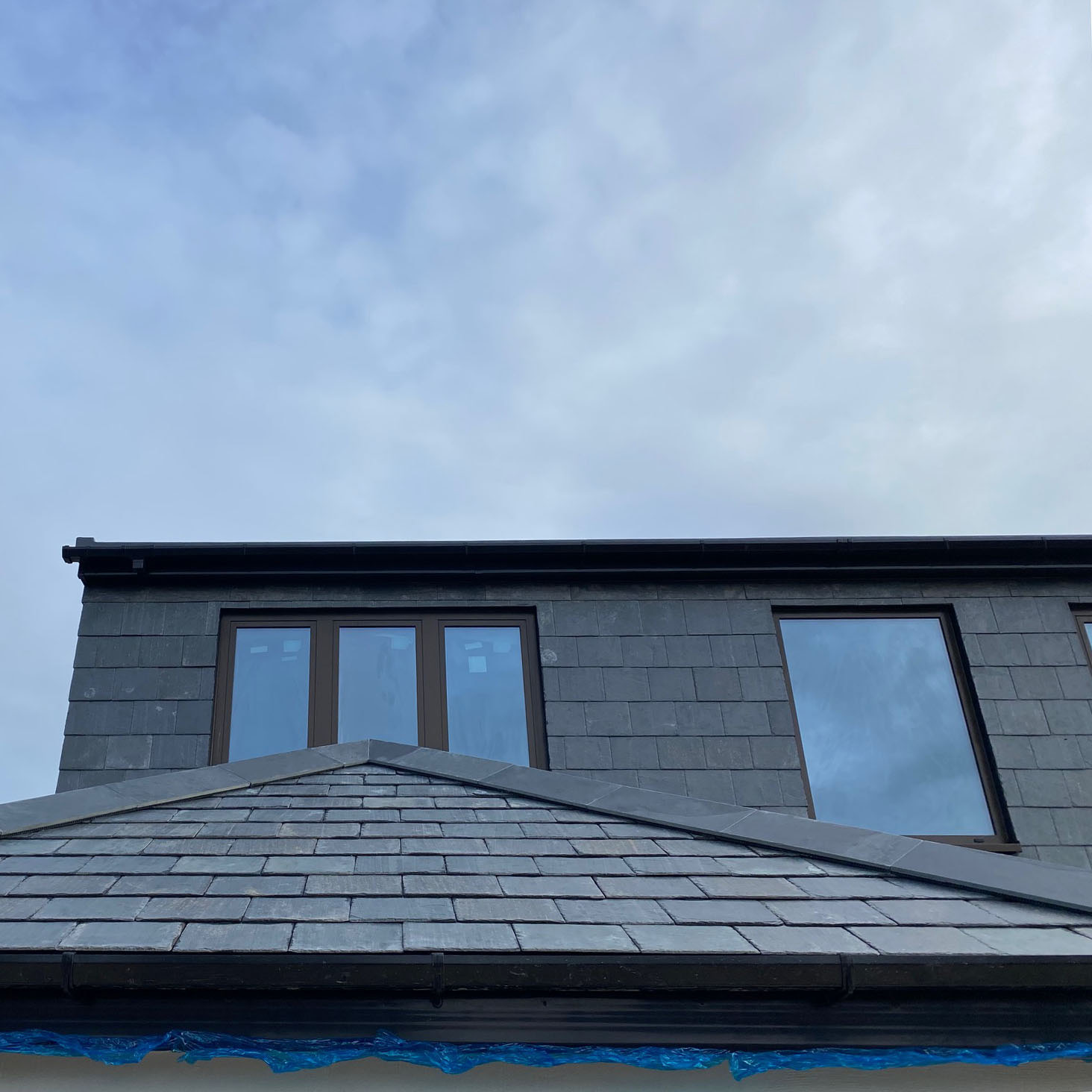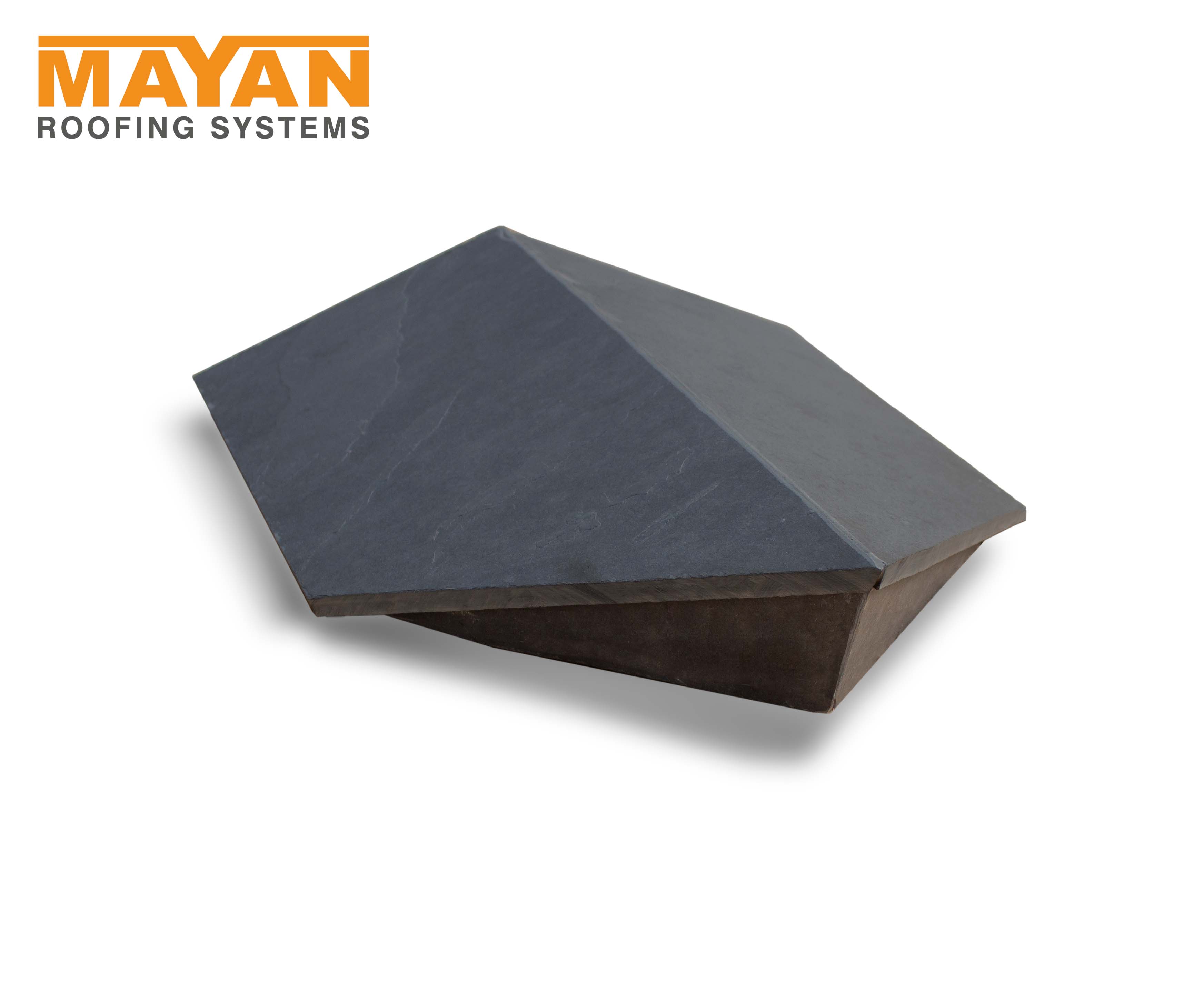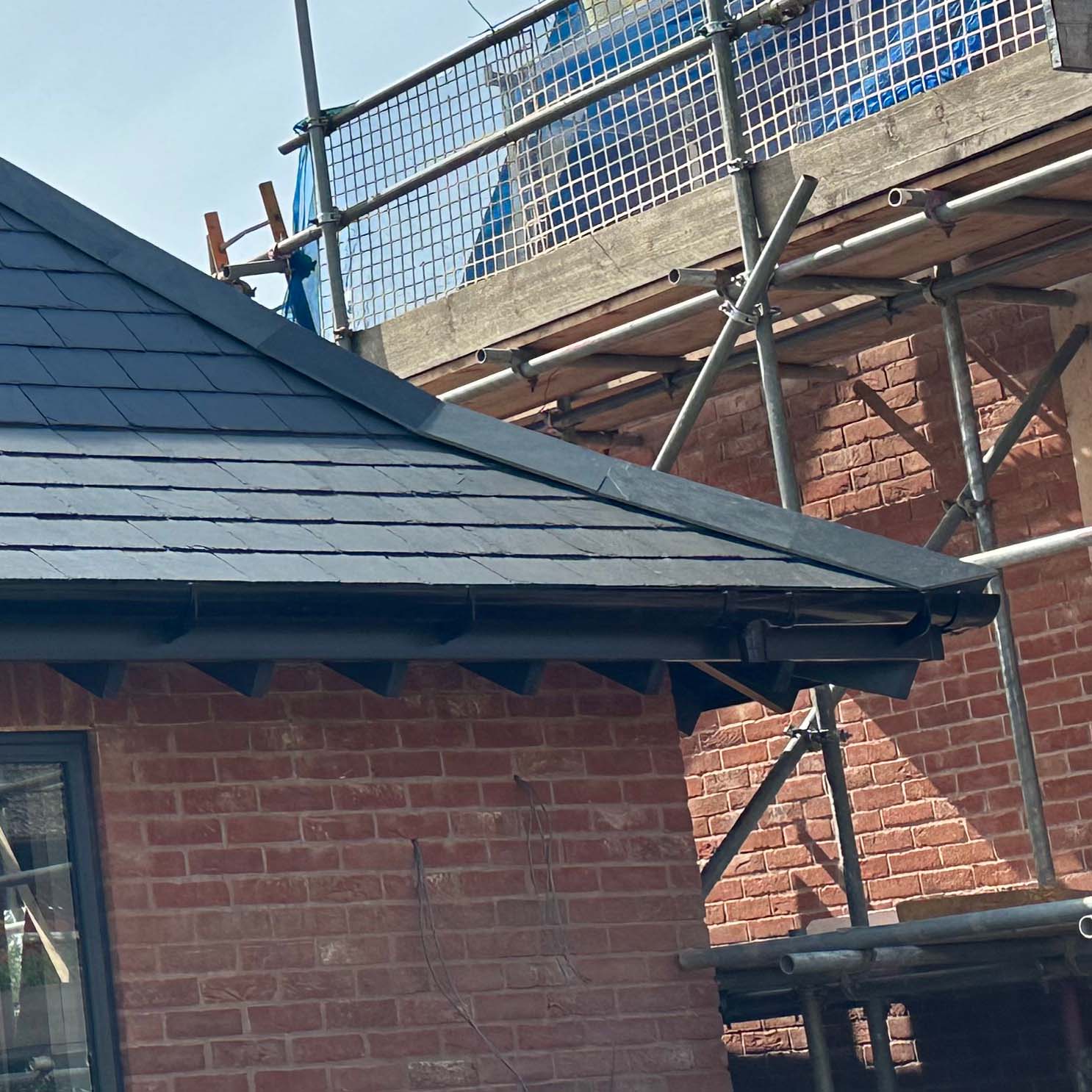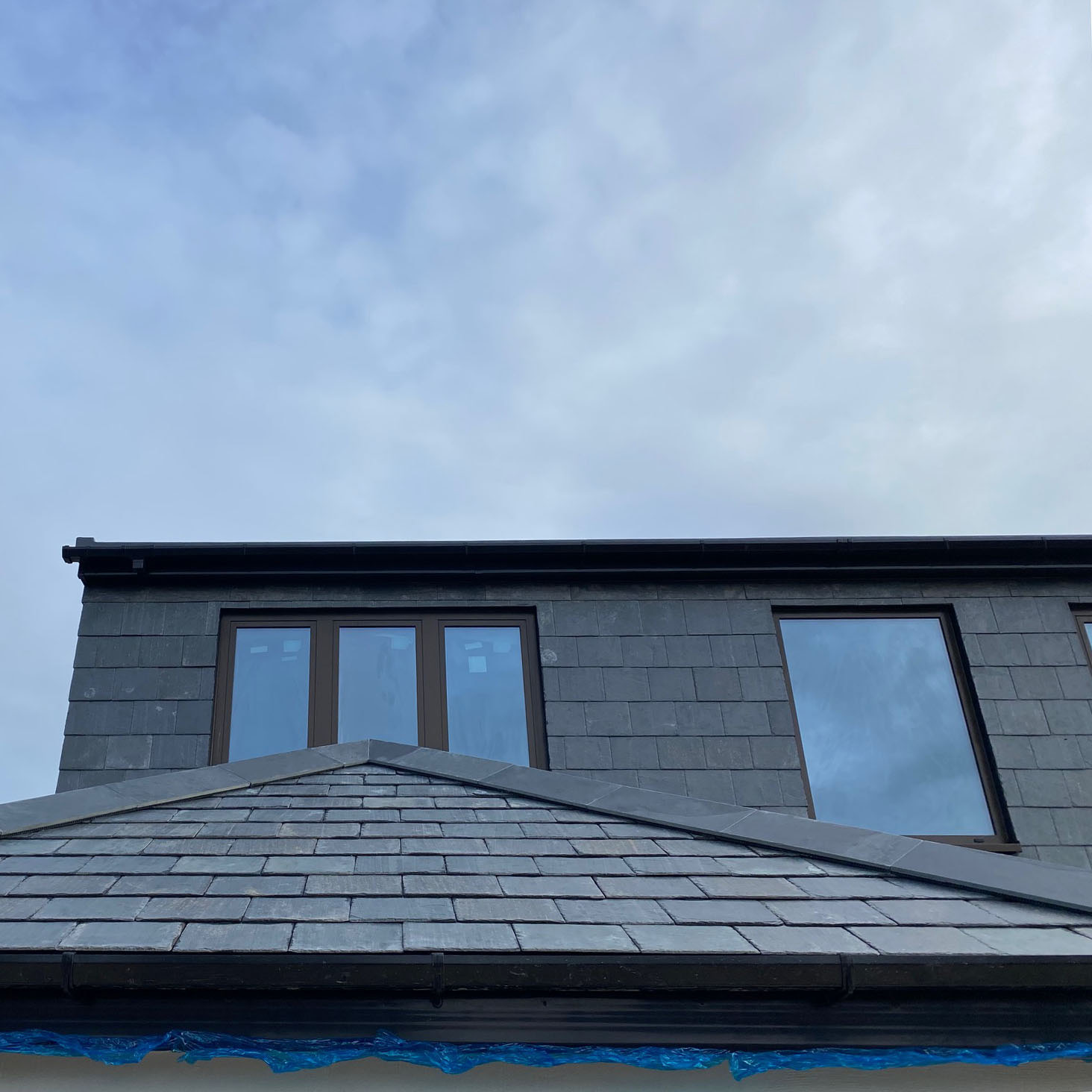 All Fixings Included: