It may be hard to believe, but these ridges are made from natural slate. The all-in-one RealRidge is exactly that, it does everything all in one…
- Built-in vent strip allows for required 5mm high level ventilation.
- Built-in dry-fix connector, no need for any extra fixing systems. Hidden waterproofing system made from GRP is built to last decades.
- Natural slate perfectly compliments the slate roof with all the longevity and durability of slate.
- Easy-to-install dry-fix system uses our built in under clips - simply fix using one hidden screw! (provided).
- Hidden fixings create the perfect, sleek look on the roof. No more unsightly plastic connector clips!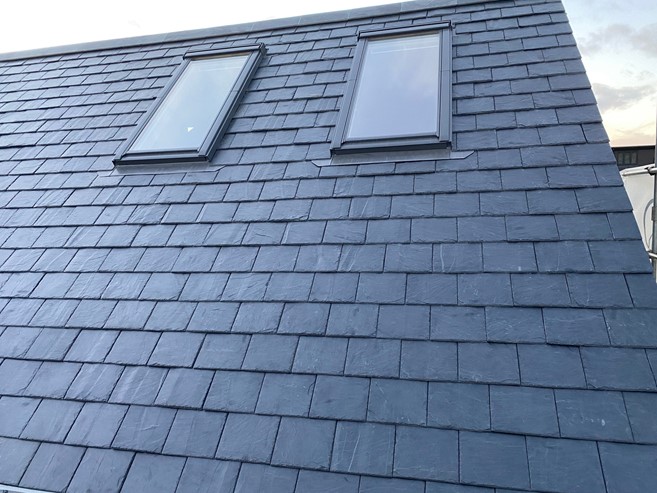 Because our slate ridge tiles do not require a roll-out system, they have the highest levels of free air ridge ventilation, a proven solution to combat high level condensation problems.
The roofer completed this phenomenal job using our natural slate ridge and hip tiles. All-in-one RealRidge can be used on the hip and mitred at the junction for the sleek finish.