Choose from slate or stone RealRidge
Why is it unique
Vented Ridge
Natural Ridge
Dry Fix Ridge
The only fully vented ridge
for a modern home, prevents leaching and staining
High performance with the highest air flow rate of any slate ridge 
Invisible fixing method does away with unsightly fixing brackets 
Does not need a roll out ridge system, making RealRidge the Fastest and easiest way to fit a ridge
Unique patented double lock system for a secure fixing
Ridge joins can be cement pointed for a traditional aesthetic and conservation appearance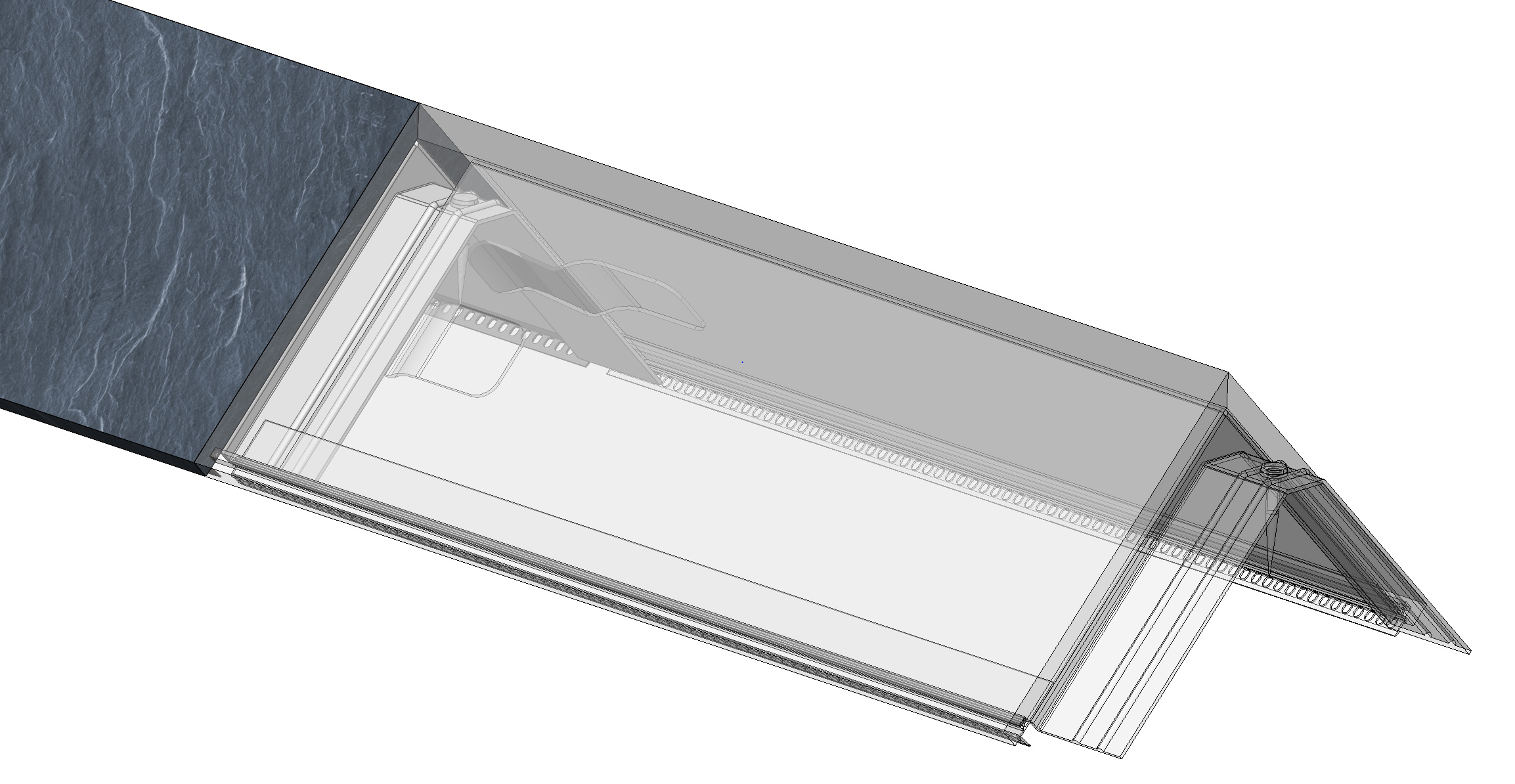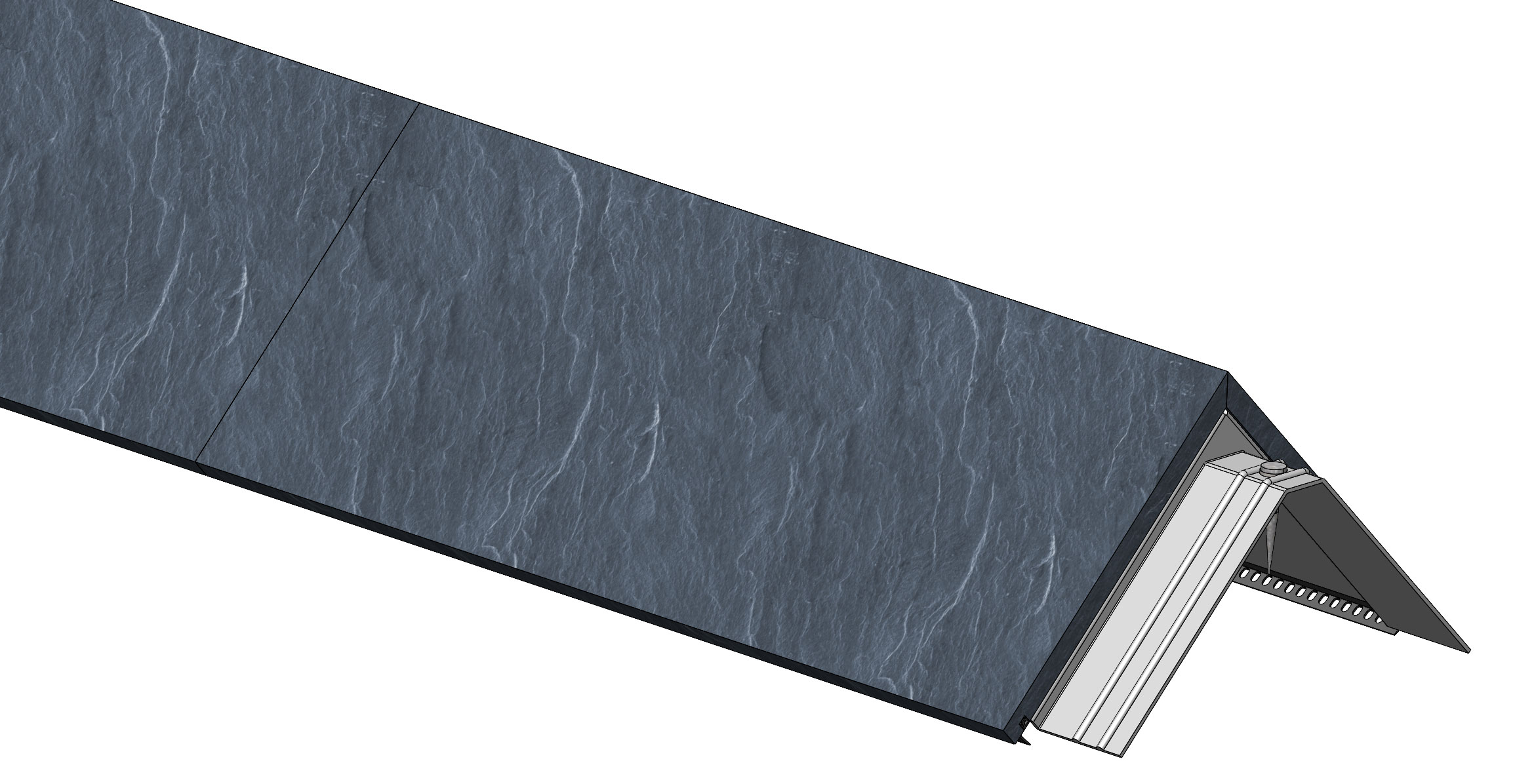 Mayan RealRidge
The Mayan RealRidge is made using real natural slate and stone, that is mechanically and chemically bonded to a GRP fixing and waterproofing system.
This enables the ridge to be fully ventilated with invisible fixings. 
Modern construction methods require a fully ventilated ridge system. However, modern roll out vent systems offer very little ventilation when used with flat roofing materials such as slates, and the fixings are unsightly. The Mayan RealRidge does not need a roll out ridge and therefore offers superb aesthetics and the highest levels of ventilation.  
Manufactured by Mayan Roofing systems here in the UK.
How does it work?
The slate or stone is bonded to the GRP liner incorporating a series of highly innovative and patented fixing and ventilation systems. This offers a unique and seamlessly installed ridge, that is extremely strong and durable with an indefinite lifespan.
The GRP liner is quickly, easily and permanently fixed to the roof using our built in GRP ridge connector which connects to the next ridge and permanently weather seals the join. The ridge uses our patented vent strip to allow for the correct amount of roof ventilation at all times. The vent strip's flexible rubber edge seals the bridge against riven slates and allows for the 'slate step' for the hip application.

See the installation guide for RealRidge slate here:  Installation guide
The Mayan RealRidge is available in both Slate and Stone. Choose from our two slate variations, and our large choice of stone colours, to match with our complete Mayan ArmouredStone and ArmouredSlate roofing systems.